April Fool! We're not trialling 'guide tortoises'
Published on 1 Apr 2023
Edit 3 April 2023
We hope you enjoyed our April Fools fun. We work very closely with Guide Dogs and know that nothing can replace that crucial relationship that exists between guide dog and owner.
For those who missed it...
Perfect for the blind veteran who prefers an amble to a walk, the charity says its new guide tortoises are a far more cost-effective option.
Shelley Hardback, Rehabilitation Lead, said:
"We're delighted that this new pilot is slowly taking off. As our veterans struggle with the cost of living crisis, a guide tortoise could be the perfect solution. You just feed it a few weeds and off it goes. It's a turtle no-brainer."
Watch April Fools' Ad
In this short animation, we demonstrate the benefits of having a guide tortoise and call out for anyone willing to put forward a tortoise for our pilot.
Innovation Rep, Ty Ule, said:
"This pilot is revolutionary, but it's fair to say it's not without its challenges. For a start, most of the applicants have been half asleep and, sadly, the trials we've run have tortoise nothing so we're on the hunt for more recruits. We're asking anyone with a tortoise with a nose for directions to please get in touch."
Guide tortoises? Only on April Fools' Day. We work closely with Guide Dogs and know the important role they play in the lives of their owners, including many of our blind veterans.
If you enjoyed our April Fools fun then please consider donating to allow us to continue to support our blind veterans in all the ways we can do in real life. 
Donate now
Read more
20 Nov 2023
Our CEO Adrian Bell gives his thoughts on the importance of safeguarding.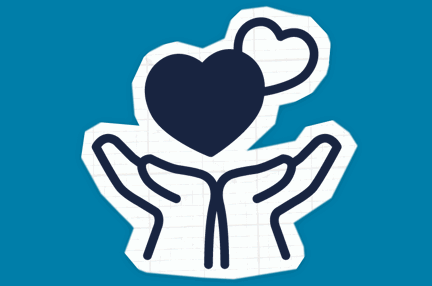 13 Nov 2023
Pictures and stories from around the country on Remembrance Sunday 2023.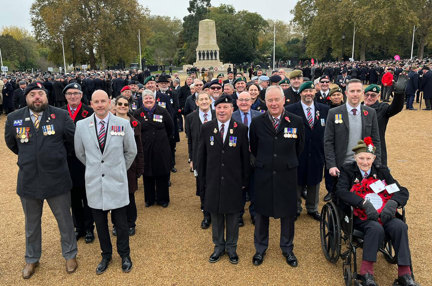 30 Oct 2023
We're proud to announce that following extensive testing, our website has received 'Accredited Plus' certification.