At Blind Veterans UK, we provide veterans with rehabilitation, training, practical advice and emotional support.
We're one transformational team that believes every vision-impaired veteran should be able to lead the life they choose. Together we can help rebuild lives after sight loss.
We help blind ex-Servicemen and women of every generation. Since 1915, we've provided support to tens of thousands of vision-impaired veterans.
Together we can help rebuild blind veterans' lives after sight loss. Away from isolation. Towards a life of fulfilment.
Find out about our services
Combatting isolation
It's a sad fact that many of the blind veterans we support suffer from social isolation. We want to help the veterans we support feel that they're not alone.
We want them to know that they're part of a wider Blind Veterans UK community.
A community that'll help them to pick up their lives again and regain their independence. A diverse community that will help one another find their self-belief and determination. And a community that'll be there as long as they need us.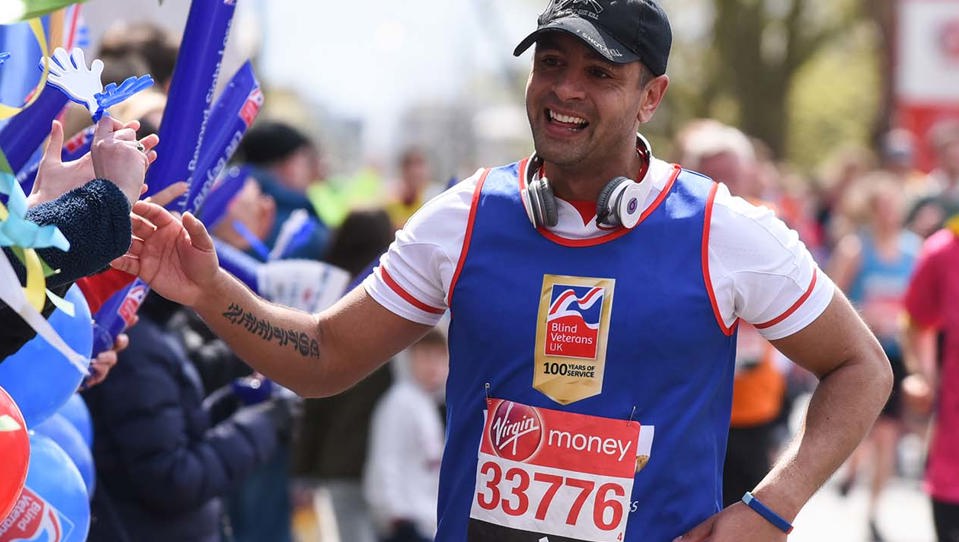 We need your help
We're supporting more veterans now than we ever have before. And we estimate there are up to 50,000 blind veterans in the UK who still need our support.
You can help us to transform blind veterans' lives, whether it's by fundraising, volunteering or making a donation.
Find out how you can support us
Meet Eddie
We helped D-Day veteran Eddie rebuild his life after his sight failed. Hear how his life turned around when he joined our charity. 
Eddie explains how a simple device like a magnifier allowed him to enjoy his favourite hobbies again, and why he's happy to fly the flag for Blind Veterans UK.  
Our community service
Our multidisciplinary community teams provide support for blind veterans across the UK. We offer support through our two wellbeing centres and remotely, in veterans' homes and communities. 
Centres of wellbeing
We have two centres of wellbeing for veterans, one in North Wales and one on the south coast. At these centres, we help our veterans to achieve health, happiness, and prosperity. Our centres are purpose-built facilities that provide exemplary standards of care and support. And our staff use innovative assistive technology to ensure veterans can fulfil their potential.
Remote rehabilitation
Our rehabilitation officers are professionally qualified specialists who help veterans adjust to sight loss. Many people who have recently lost their vision don't realise that there are simple skills and strategies that will allow them to live more independently. We teach blind veterans these skills, giving them plenty of encouragement and reassurance.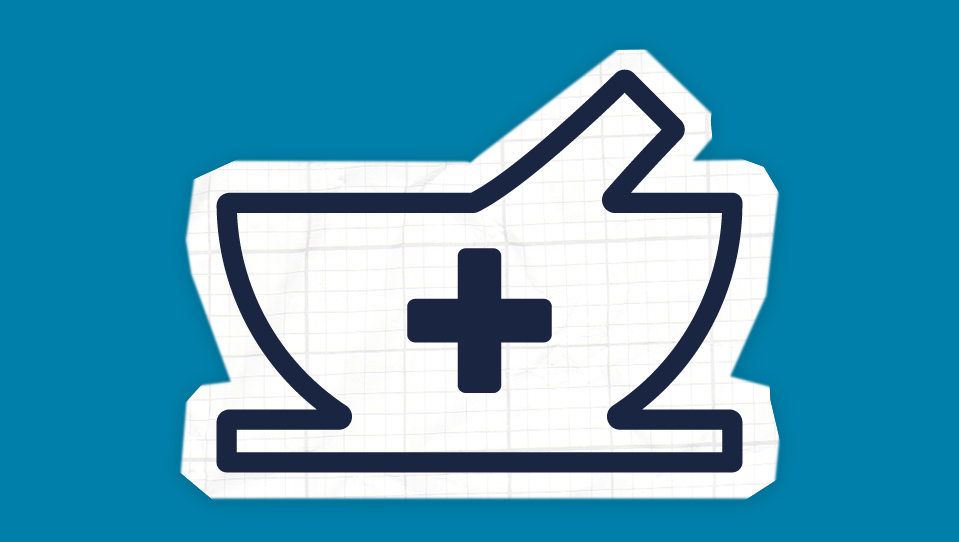 697
doorstep deliveries of emergency food and medication were made by our staff and volunteers in the past year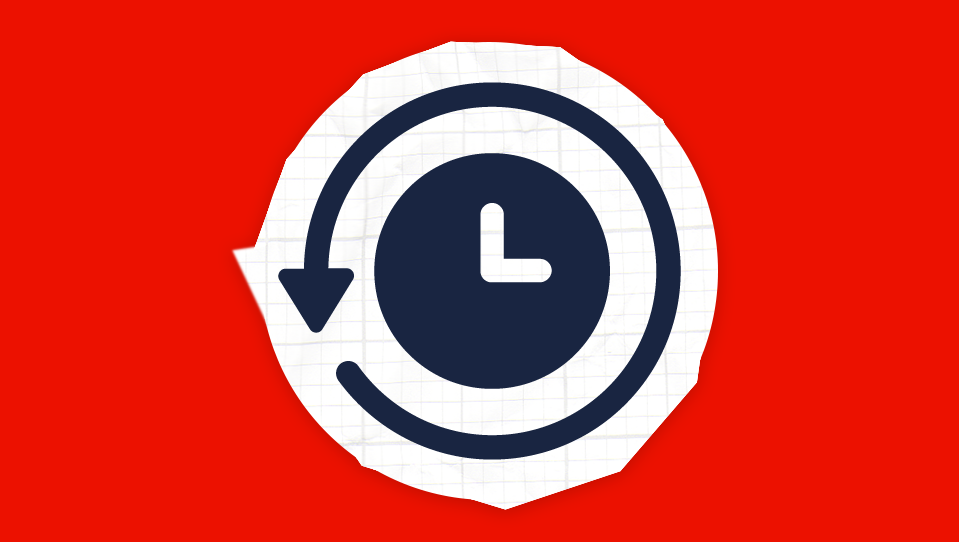 13,612
hours were donated by our dedicated volunteers over the last 12 months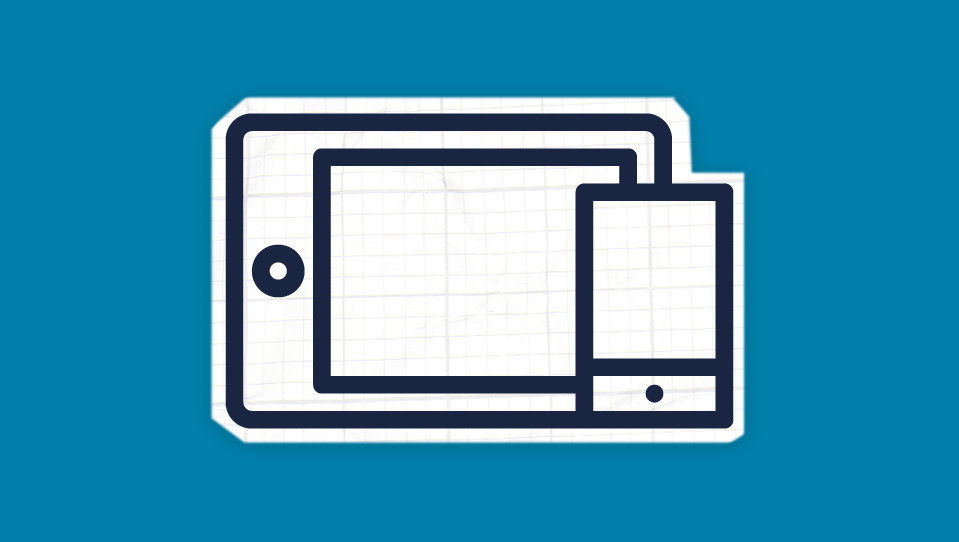 237
smartphones and tablets were given to our veterans in the last year, so they could maintain a vital connection with loved ones
More about our work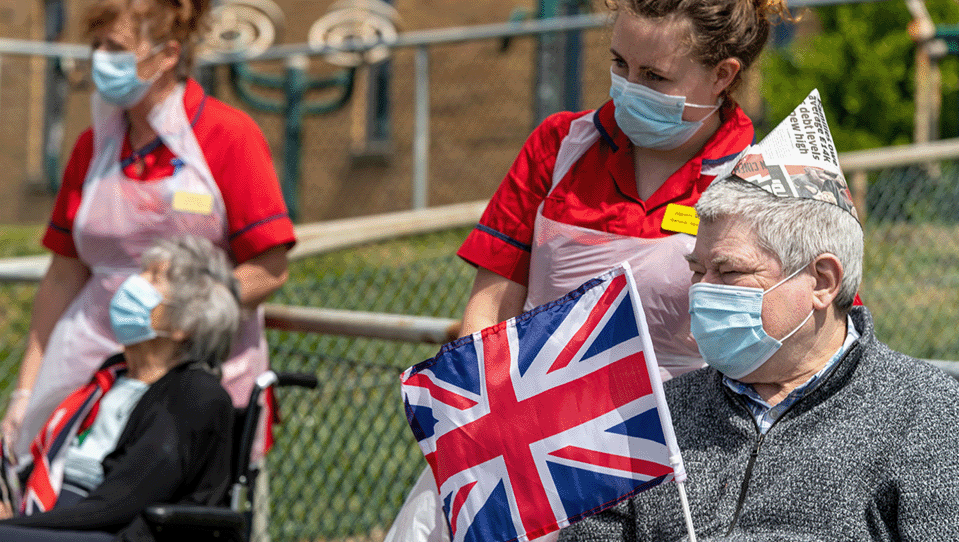 Our work during Covid-19
We continue to help blind veterans impacted by the coronavirus pandemic.
Over 90% of the blind veterans we support are over 70, making them extremely vulnerable to Covid-19. Our immediate priorities have changed to ensure that our most at-risk veterans have everything they need.
Find out how our service has changed in response to Covid-19 by clicking the link below. 
Covid-19 updates
Are you a veteran with a vision impairment?
We can help you regain your independence.
Read more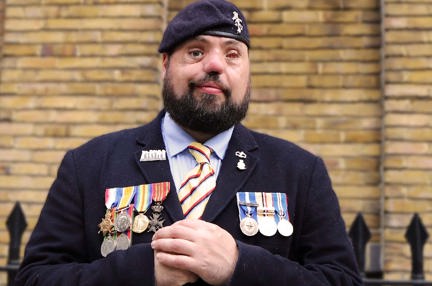 Find out how we help ex-Servicemen and women turn their lives around.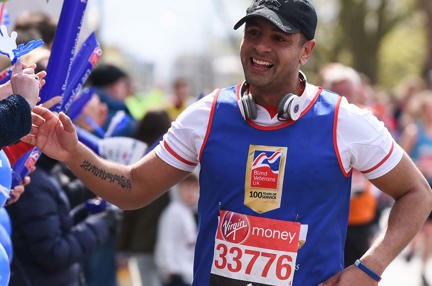 We need your help to change blind veterans' lives. Find out more about how you can donate, fundraise or volunteer.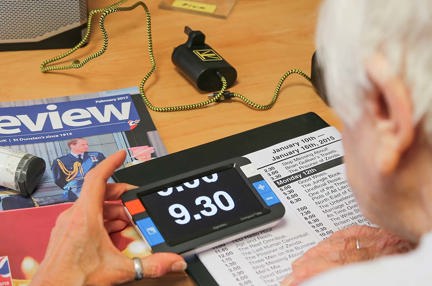 Explore our articles for information and tips on living with a vision impairment.
Sign up for email updates
We would love to send you updates about our work and how you can support us.
You can change your contact preferences at any time by calling us on 0300 111 2233 or emailing us. See our privacy policy for more details.