Blind Veterans UK relies on gifts in Wills to support five in ten of our blind veterans. These gifts are crucial for our charity.
Including a gift in your Will, regardless of the size, will help provide vital lifelong support to ex-Servicemen and women living with sight loss. Request a free guide to find out more.
Meet Billy
In this short video, blind veteran Billy talks about how gifts in Wills to Blind Veterans UK have helped him rebuild his life after losing his sight.
"Without gifts in Wills, I wouldn't have received the help I've needed."
After 20 years in the Royal Horse Artillery, Billy lost his sight during his service in Bosnia. While exhuming mass graves, a virus entered his eyes and infected both his optic nerves. Not long after, he woke up completely blind.
"It's the ordinary things that bring me the most pleasure and these are often the hardest things to do when you're blind. The ability to make my wife a cup of coffee; to help around the house... Just to be independent.
"Blind Veterans UK needs to be there for future veterans with sight loss like me. That's why, with my wife, Karen, we've pledged a gift in our Will. We hope you will join us in building a better future for those who have served our country."
Find out more about gifts in Wills
Request a gifts in Wills guide
To receive a guide by post or email, simply fill out our online form and we'll be in touch.
Read more
Find out how we help ex-Servicemen and women turn their lives around.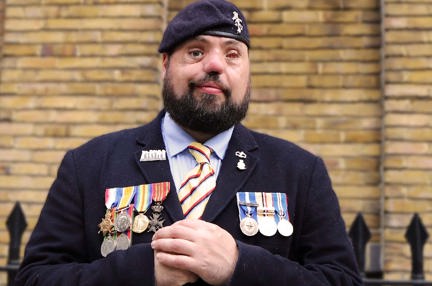 Find out about how we transform blind veterans' lives, the achievements of our supporters and how we spend our money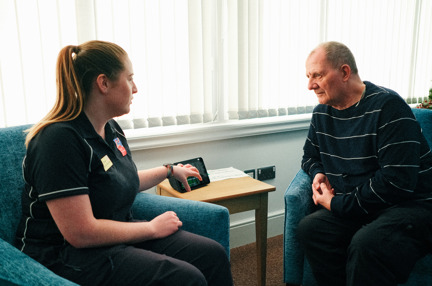 Find out about what's happening across our charity, and learn more about our veterans, fundraisers and partners.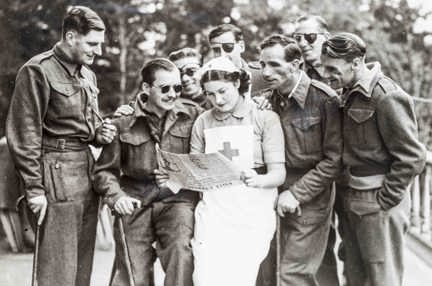 Sign up for email updates
We would love to send you updates about our work and how you can support us.
You can change your contact preferences at any time by calling us on 0300 111 2233 or emailing us. See our privacy policy for more details.