Please take the time to read the following terms and conditions if you use our website.
Copyright
All content, data and information contained on this website, including without limitation all photographs, images, designs, articles, text and graphics (the "Materials"), belong solely and exclusively to Blind Veterans UK (save as otherwise expressly attributed) and may not be reproduced, republished, distributed, sold, transferred or modified without the express consent of Blind Veterans UK.
All rights and goodwill in any trade marks (whether or not registered) or logos, and all other intellectual property rights (including without limitation copyright, design rights, database rights and know-how) subsisting in or arising in connection with the Materials and/or the website shall vest solely and exclusively in Blind Veterans UK.
Image/photograph copyright
Images and photographs on this website must not be reproduced or copied in any way. If you have any queries or require information regarding images and copy please contact Collections & Archives. Please note that clearance on copyrighted images has been given for Blind Veterans UK use only.
Commercial users identifying an image that they wish to reproduce on a commercial basis should contact our press office.
The permission to reproduce Blind Veterans UK copyright material does not extend to any material on this site which is identified as being the copyright of a third party. Authorisation to reproduce such material would need to be obtained from the copyright holders concerned.
Disclaimer
Blind Veterans UK has tried to ensure that the contents of this website are accurate. However, visitors who use this website and rely on any information do so entirely at their own discretion and risk. Neither Blind Veterans UK nor any of its trustees, officers, employees or advisers makes any representation or warranty (express or implied) as to the information set out on this website being accurate, complete and up to date, or that it will be maintained and accessible at all times, and no liability or responsibility is accepted by any of them.
Limitation of liability
Blind Veterans UK shall not in any circumstances, whether in contract, tort (including without limitation negligence or breach of statutory duty) or otherwise, be liable to any party pursuant to or connection with this website for any loss or damage of any nature whatsoever (including without limitation loss of profits (direct or indirect), loss of business or goodwill, management expenses, or any indirect, special, economic or consequential loss or damage) and whether arising from any use of information on this website, any failure or delay in providing or any unavailability of any part of the website, any termination or suspension of the website or otherwise. This limitation of liability shall not apply in respect of death or personal injury arising from the negligence of Blind Veterans UK or its agents.
Read more
Find out about what our charity does, who we are and the impact we have on blind veterans' lives.
Find out what we do for veterans, if you're eligible for our support, and get advice on dealing with sight loss.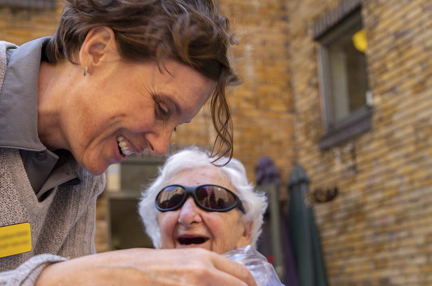 We need your help to change blind veterans' lives. Find out more about how you can donate, fundraise or volunteer.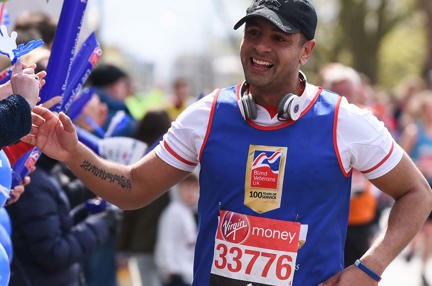 Sign up for email updates
We would love to send you updates about our work and how you can support us.
You can change your contact preferences at any time by calling us on 0300 111 2233 or emailing us. See our privacy policy for more details.