Blind Veterans UK's Patron is HRH The Duchess of Edinburgh, who took over patronage from HM The Queen in 2016.
We also have a number of vice patrons, who support the aims of Blind Veterans UK, help raise funds for our work and publicise our achievements and impact. 
Blind Veterans UK, a company limited by guarantee and a registered charity, is governed by our council of trustees, the charity's board of directors. The council is ultimately responsible for the charity's strategic decisions.
The council works closely with our Chief Executive Officer and senior leadership team. The trustees have legal accountability for the charity and are responsible for ensuring our assets are used exclusively to further our objectives.
Our trustees meet regularly during the year to determine and review the charity's strategy and policies, and to receive reports from senior management. Our trustees, who are unpaid volunteers, must stand for re-election after three years, and normally serve for a maximum of six years.   
The council delegates some of its powers and responsibilities to a series of sub-committees and working groups that oversee areas such as resourcing and planning, and service delivery and engagement. These groups are made up of Blind Veterans UK trustees and management, and external advisors and experts.
Our patrons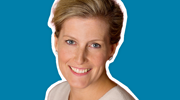 Her Royal Highness The Duchess of Edinburgh GCVO – Patron
HRH The Duchess of Edinburgh became Patron of Blind Veterans UK in 2016, taking over patronage from HM The Queen. The Duchess of Edinburgh is also patron of over 70 other charities and organisations. Each year, Her Royal Highness makes hundreds of visits to schools, universities, military bases and charity headquarters to learn about their work and highlight it to the world.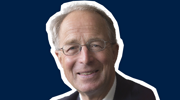 General The Lord Richards GCB, CBE, DSO, DL – Vice Patron
General The Lord Richards had a distinguished and decorated military career. At the height of his service, he was Chief of the General Staff, Head of the British Army, and subsequently Chief of the Defence Staff, the Professional Head of the Armed Forces. In 2014, he was appointed a Life Peer. Lord Richards opened our Llandudno Centre in 2013.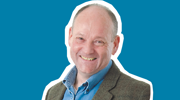 Prof Russell Foster CBE, FRSB, FMedSci, FRS – Vice Patron
Russell works at the University of Oxford, where he is Professor of Circadian Neuroscience, Director of the Sleep and Circadian Neuroscience Institute, and Head of the Nuffield Laboratory of Ophthalmology at the Nuffield Department of Clinical Neurosciences. He is a fellow at Oxford's Brasenose College, and of the Royal Society, the Academy of Medical Sciences and the Royal Society of Biology.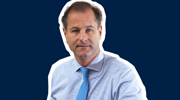 Viscount Chelsea DL – Vice Patron
Viscount Chelsea is Chairman (non-exec) of the Cadogan property group in Chelsea, South West London. He served in the Royal Air Force from 1987 to 1998. In 2002, he joined his local Army Reserve regiment, the 51st Highland Regiment. From 2010 to 2012, he was Commanding Officer of the 7th Battalion, Royal Regiment of Scotland. Thanks to his military background, he has a strong connection to the veterans that we support.
Our trustees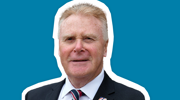 Colin Williamson, President
Colin became the sixth President of Blind Veterans UK in 2017. He served in the Royal Artillery, and has been a beneficiary of Blind Veterans UK since 2003, after losing his sight following a serious assault. Colin has volunteered and worked for us since 2005. As President, he is also a trustee.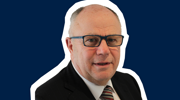 Barry Coupe, Chairman
Barry's father was supported by us after losing his sight in 1943 while in the Royal Navy. After volunteering for us for two years, he became a trustee in 2017. He has worked as a non-executive for charities, and is a founding trustee of the Children's Hospice for the Eastern Region in Cambridge. He was a school governor for 15 years and is an award-winning architect.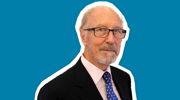 David Turner, Vice Chairman
David became a trustee in 2016. After qualifying as a chartered surveyor, he worked in property consultancy before joining the UK board of a listed property development and investment company. Later, he became CEO of property subsidiary and property director at a leading UK bank. Since retiring, David has been a board member at various private and public sector organisations.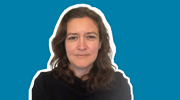 Clare Hayes
Clare worked as a civil servant from 1993 to 2021, in the Department for Work and Pensions, Cabinet Office and Ministry of Justice. She held senior roles in areas including pension reform, change programmes, organisational design and reviews, departmental governance, devolution and legal services. Clare has also worked on secondment in the London Borough of Hammersmith and Fulham children's services department.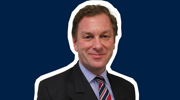 Guy Davies
Since leaving the Army, Guy has spent over 25 years as a charity investment manager. He co-founded Yoke & Co, which offers financial governance advice to charities, and the Charity Intelligence website. Guy is a trustee of The Army Central Fund, chairs the advisory committee of the BlackRock Armed Forces Growth and Income Fund and is secretary of the Charity Investors Group.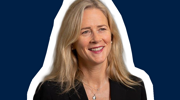 Georgina Jarratt
Georgina joined Accenture as a Management Consultant in 1993 and has spent most of her career running large and complex programmes of change. Georgina spent 17 years at HSBC where she led and delivered many complex Business Transformation initiatives, including a pioneering HR programme taking the Bank's infrastructure into the cloud across 64 countries and 285,000 staff. Georgina is now Managing Director, Head of FinTech and Digitalisation for the International Capital Market Association, a trade association covering all fixed income market segments.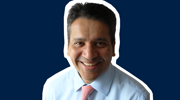 Neelesh Heredia
Neelesh became a trustee in 2017. He is currently Chief of Staff, Global Sustainability at HSBC Holdings plc. He was formerly Chief of Staff, Europe; the Middle East, North Africa and Turkey; Latin America; Canada. Neelesh has been with the HSBC Group since 1989 and has held leadership roles in Latin America, Hong Kong, Indonesia, Mauritius, India and the UK.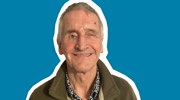 Jamie Cuthbertson
Jamie studied mechanical engineering at the University of Glasgow before joining the Army in 1982. In 1986, he was blinded in an explosives accident while serving as a Captain in the Royal Engineers. He rehabilitated with Blind Veterans UK, before gaining an MSc in information technology. Jamie worked for charities for the blind for nearly 20 years, before running his own computer consultancy.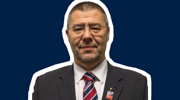 Alan Holderness
Alan served in the Royal Marines, and later held senior posts at the Royal British Legion. He has been president of the East Lancashire Royal Marines Association since 1991. Alan has been managing director of his family's business since 2000, and a serving magistrate since 2003. He has been supported by us since 2006, and became a trustee in 2018.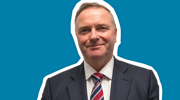 Tim Seal
Tim became a trustee in 2018. He has a strong commercial background and, as a senior director, has managed care homes and hospitals for various healthcare providers. He has been an Army Reservist since 1987, currently serving as Deputy Commander, 1st (UK) Division. Tim is Honorary Colonel of the Army Cadet Force in Cambridgeshire, and is the county's Deputy to the Lord-Lieutenant.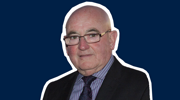 Ian Sherriff BEM
Ian has been connected with Blind Veterans UK since 1975. He served in the Royal Navy's Fleet Air Arm for 25 years. Since 2007, Ian has been Academic Lead for Dementia at the University of Plymouth. Ian is an international ambassador for Alzheimer's Society. He was awarded the British Empire Medal for his work on dementia, and is a director of our sister charity, BRAVO VICTOR.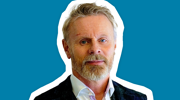 Karl Havard
Karl is the Managing Director for Cloud Solutions at Northern Data AG. Prior to this he was the EMEA GTM lead for the Accenture and AWS Business Group at Amazon Web Services and has also held leadership positions at Google Cloud and a couple of Digital Transformation Consulting Firms. Karl spent ten years in the British Army as an Electronic Control Engineer in the REME, attached to the heavy armour cavalry regiments, The Royal Hussars (PWO) and The Queen's Own Hussars.