Blind Veterans UK can help you to regain your independence and rebuild your life after sight loss.  
We can help you to better manage problems you may be experiencing because of their vision impairment. We look at all aspects of your life to find out what you're struggling with and give you the skills you need to adjust to life after sight loss.  
We tailor our support to your needs
We can help you to stay physically and mentally fit, and maintain social connections with family, friends and your local community. We will work with you to identify your individual goals, and help you to achieve those goals.  
We value your personal choice and dignity. We find out what's important to you, and allow you to choose the support they receive. This could be something as simple as helping you relearn how to make a cup of tea, or something bigger like helping you get back into work. It might mean giving you an accessible piece of equipment for vision-impaired users, like an adapted phone that allows you to keep in touch with their loved ones. Or it could mean adapting your home so you can move around safely and independently.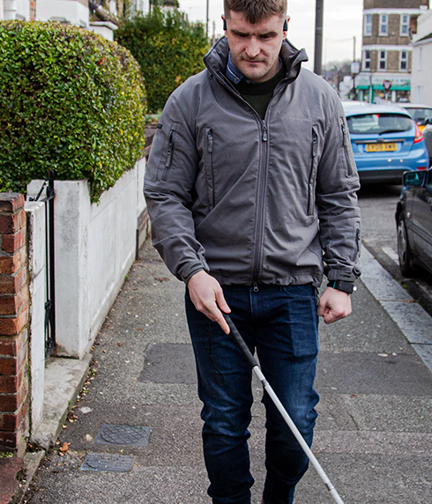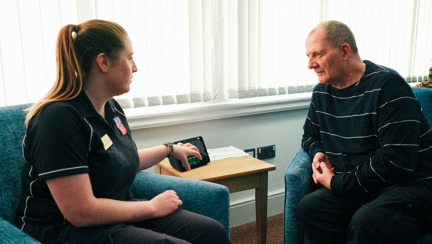 We work with other services to help you
We work with social and charity partners to ensure you get the support you need. We liaise with other professionals like GPs, police and social workers, where necessary, to make sure that you are safe and your needs are being met.   
For example, we can help you contact your GP if you're unwell and then support your through your illness or treatment.  
Sign up for email updates
We would love to send you updates about our work and how you can support us.
You can change your contact preferences at any time by calling us on 0300 111 2233 or emailing us. See our privacy policy for more details.