Blind Veterans UK responded to Covid-19 by changing the way we deliver our services to ensure that our most vulnerable veterans got the support they need. 
More than 90% of the blind veterans we serve are over 70 and extremely vulnerable to the coronavirus. We've pivoted the way we work so we can provide our beneficiaries with the same level of service, while keeping them as safe as possible. 
How our service changed
In March 2020, in response to the Covid-19 crisis, we introduced our National Support Service, which includes:
A blended model of both face-to-face and remote telephone support to blind veterans, including remote social groups and remote rehabilitation.
Recycling and delivering equipment to blind veterans.
Linking blind veterans with volunteer befrienders to reduce social isolation.
Working with other sight loss and veterans' charities, local communities and local authorities to provide joined-up support.
We are continually gathering feedback from our veterans about how our changed services are meeting their needs, so we can develop our National Support Service.
What we are doing now
Our National Support Service is keeping our veterans connected with each other and provides additional support to those who need it.
We continue to use remote means where appropriate to help us reach more veterans across the country. This includes bringing veterans together in small telephone or online groups for chats and entertainment and to pursue hobbies. We are also providing training and equipment so they can get on with the things they want to do, such as developing IT skills, keeping fit or taking up a new activity. 
Find out more about how we help veterans
Remote rehabilitation service
We have provided many blind veterans with the opportunity to receive rehabilitation support remotely. We are offering a range of remote services to help with veterans' independence and safety at home, including assistance with technology, low-vision assessments and support with health and wellbeing.
Since we launched our remote rehabilitation service, 55 per cent of blind veterans reported an improvement in their ability to manage difficulties or problems.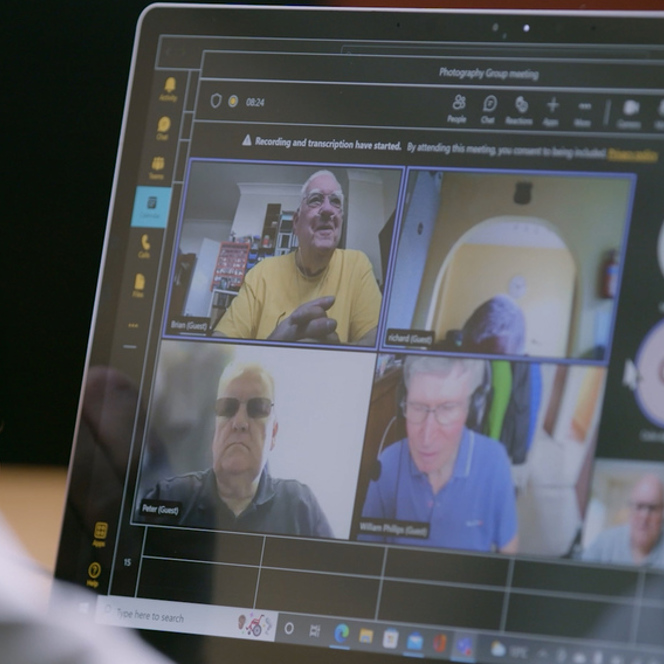 Remote social groups
We are running a growing number of telephone and online social and special interest groups so that blind veterans can meet each other regularly, catch up and share their experiences.
We now have over 180 virtual groups spread around the UK that cover everything from sport, crafts, nature, crosswords, singing, history, the military, music and much more. 
The number of blind veterans taking part in these groups goes up each day, and we now have over 1,000 blind veterans participating in these weekly and monthly get-togethers.
National Creative Project
With Covid-19 forcing many people into isolation, it is more important than ever to keep our veterans connected with each other and the world around them. Launched in September 2020, the National Creative Project is designed to prevent our veterans suffering social isolation.
The project includes creative activities, creative hobby circles, and producing a creative book where veterans can document their experiences of the pandemic.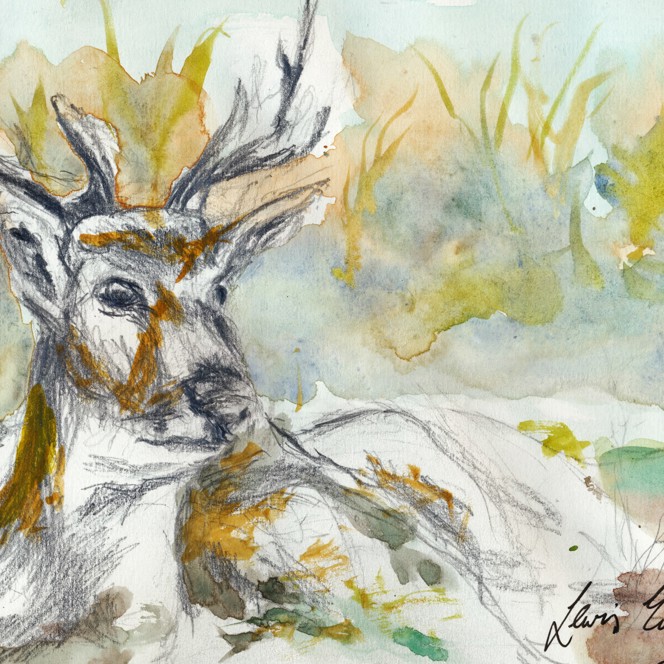 Virtual introduction weeks
Before the pandemic, most of our newly joined veterans would attend a week-long introduction course at one of our centres of wellbeing. During their stay, they would learn about the support our charity provides, and get the chance to meet other blind veterans.
Year on year, our introduction weeks prove extremely popular, and they are often life-changing for our beneficiaries. For some veterans, this is the first time they have ever met another blind person or been able to discuss their military past with fellow Service personnel. Introduction weeks are a pivotal part of our offer and it was highly important that we found a way to continue them during the pandemic. 
With both our centres temporarily closed to visitors, we designed an introduction course that could be delivered remotely. 
During the remote introduction weeks, each session focused on a different topic, such as health and wellbeing and support networks. These sessions helped to address the issues veterans were facing during the pandemic, and allow them to get support from our staff and other veterans. 
Hear a blind veteran speak about how she benefitted from our virtual introduction week in our news story. 
Read news story
Our centres of wellbeing
Our two centres of wellbeing – in Brighton, Sussex, and Llandudno, North Wales – temporarily closed to visitors at the start of the pandemic. Following a reduction in the UK's Covid-19 alert level, and consultation with public health authorities, they reopened at a reduced capacity in May 2021. Our staff continue to provide outstanding levels of care and support to our permanent residents at our Brighton Centre. 
Our Brighton Centre has had an official independent Covid audit against industry-accepted best practices. Benchmarks were achieved against planning, reporting, implementation and compliance.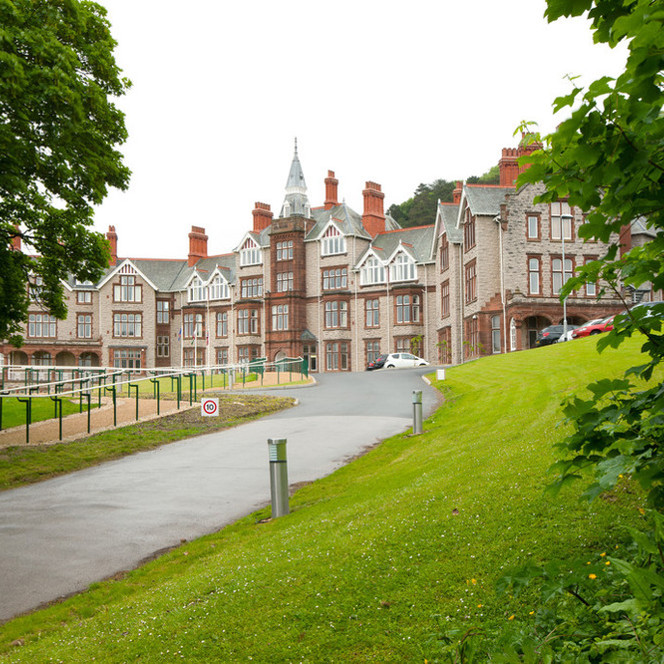 How we are helping our veterans
Find out how we help ex-Servicemen and women turn their lives around.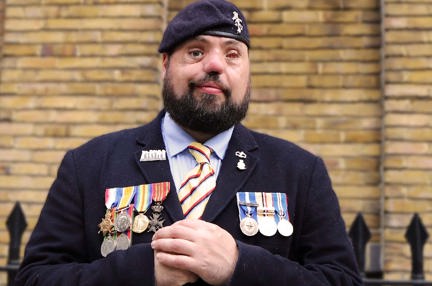 Find out about what we do as a charity, and how we help blind veterans across the UK.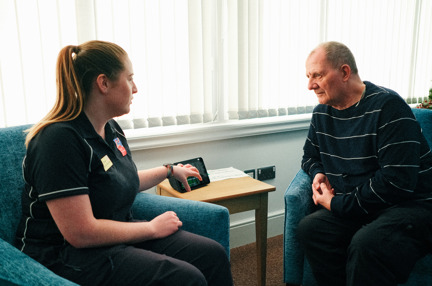 We help blind veterans of any generation, regardless of how or when they lost their sight.
Sign up for email updates
We would love to send you updates about our work and how you can support us.
You can change your contact preferences at any time by calling us on 0300 111 2233 or emailing us. See our privacy policy for more details.