Bletchley Park veteran releases war memoirs after turning 100
Published on 19 Apr 2023
Blind veteran Margaret, who served in the Women's Auxiliary Air Force veteran as a Morse slip reader at Bletchley Park during World War 2,  released her war memoirs on Saturday at the age of 100.
Titled A WAAF at War, it's the story of an ordinary young woman who volunteered to join the war against Nazi Germany.
It covers Margaret's roles during the war of handling barrage balloons to defend from enemy aircraft during the Blitz to her time at Bletchley Park intercepting messages through Morse code.
Buy now
She was supported to write the book by her fellow blind veteran Simon.
The pair struck up a friendship together when Simon signed up as a telephone befriender for us during the Covid-19 pandemic and was assigned to Margaret.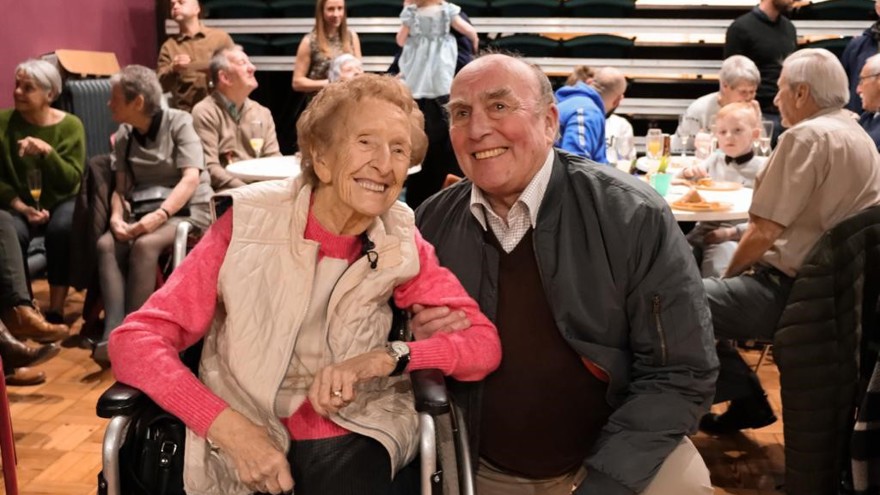 Simon says: "Having listened to and been in awe of Margaret's amazing stories for over four years I jokingly suggested that she should write a book. She said 'I leave that sort of thing to you.' And in that moment a mad idea was born."
Over the course of the next eight months, Simon, who lost all of his sight in 2018 and has written three books of his own, interviewed Margaret and typed up the book using a specially adapted PC and word-processing software that we supplied him with.
Simon continues: "If it wasn't for the adaptive kit that Blind Veterans UK gave me and trained me up on, there's no way that Margaret's amazing life story would have been able to have been told in this book."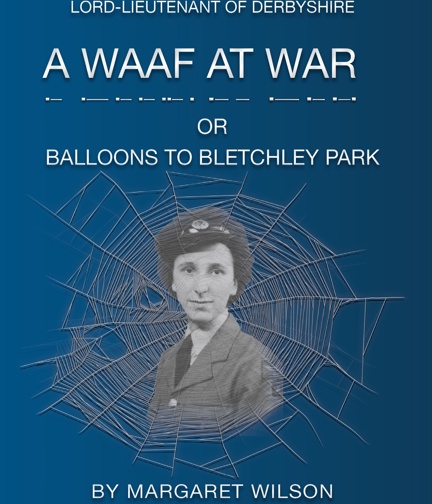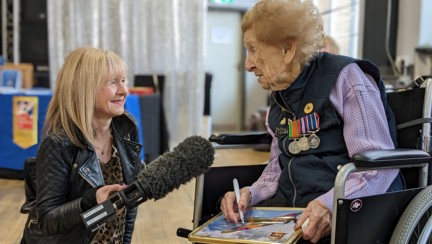 Margaret continues:
"During the Covid lockdowns I was lucky enough to be connected with Simon via telephone to support me through that challenging time. I've loved our regular calls and the conversations have always been fun and interesting. We've spent many an hour putting the world to right and sharing our life stories.
"He once said that he wanted to write a book about me and I never thought it would actually happen, but Simon is truly amazing at making things like this come to life! I cannot thank him enough for his kind words and support, he's become such a dear friend and I still look forward to our calls."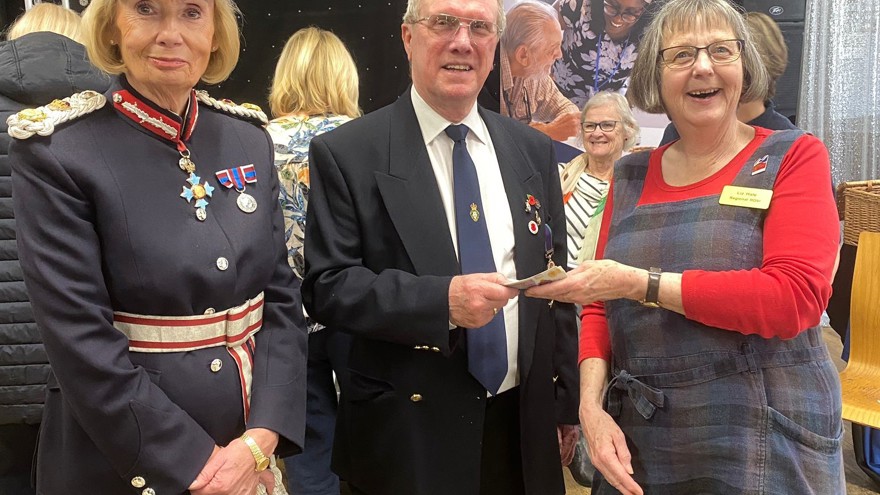 At the launch
The book was launched at an event at Shirebrook Ex-Servicemens Club on Saturday 15 April. Elizabeth Fothergill CBE, HM Lord-Lieutenant of Derbyshire, opened the event and gave a speech. Following a recital of the book by Simon, Margaret was interviewed and then signed copies of A WAAF at War. The event concluded with an afternoon tea.
Blind Veterans UK, Barrow-in-Furness Women's Co-operative, Royal British Legion Derbyshire and Association of Royal Naval Officers all gave substantial financial assistance that allowed the book to be produced and published.
Elizabeth Fothergill CBE, HM Lord-Lieutenant of Derbyshire, says: "A WAAF at War is a feast of glorious detail into the world of war through a woman's eyes, brought to life through Margaret's tremendous memories and Simon's creative skills.
"One of the great pleasures of being His Majesty's Lord-Lieutenant for the county of Derbyshire is the opportunity to meet and celebrate some truly exceptional people. Simon and Margaret are certainly up there with the best."
Read Margaret's inspiring story
To say thank you for our lifelong support Margaret is donating all profits from her book to our charity. 
You can read her amazing war stories by picking up a copy of A WAAF At War on Amazon.
Buy now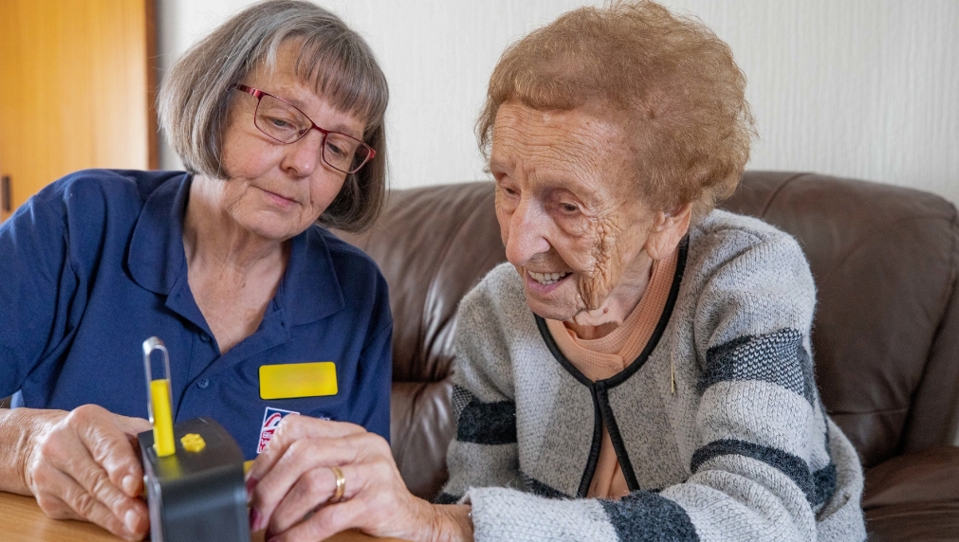 Read more
6 Dec 2023 • Midlands
An RAF veteran is taking on Africa's highest mountain to raise money for our charity.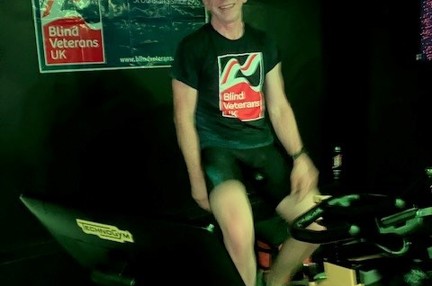 5 Dec 2023 • Midlands
Volunteers supporting blind veterans celebrate International Volunteering Day at Llandudno Centre of Wellbeing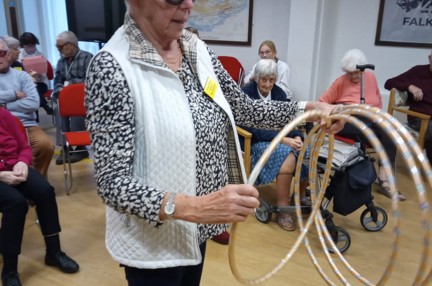 5 Dec 2023 • Midlands
A charity supporter has completed a cycle from Vietnam to Cambodia to raise money for our charity.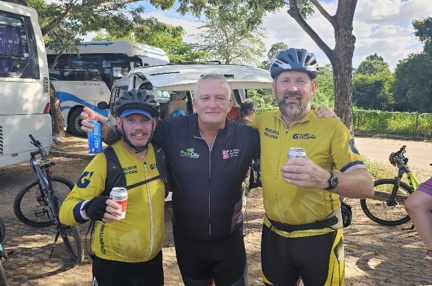 Sign up for email updates
We would love to send you updates about our work and how you can support us.
You can change your contact preferences at any time by calling us on 0300 111 2233 or emailing us. See our privacy policy for more details.