Blind veteran celebrates world cooking tour in new book
Published on 22 Apr 2022
One of our blind veterans has released her second cookbook, entitled 'A cook's tour: Baking Blind goes global'.
In 2017 Penny Melville-Brown won the international Holman prize for blind people. The award would fund a tour to cook around the world and meet inspiring blind and sighted chefs.
The tour took Penny across the globe to collaborate with amazing chefs in destinations including America, Australia, China, Costa Rica and Malawi, amongst other incredible locations.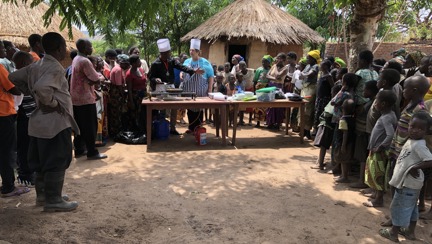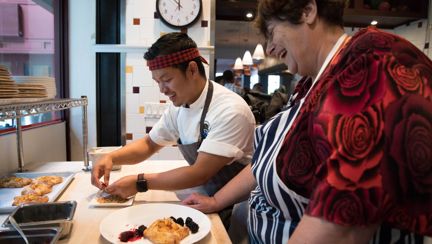 The resulting book not only features over 100 varied and authentic recipes from six continents, but also chronicles the hardships Penny encountered on the tour due to her sight loss, and the life-changing journey she went on too.
Penny narrowly avoided being stranded in San Jose by Hurricane Nate. Rescue surfers and helicopters saved her videographer and nephew Toby from drowning in Australia, and she nearly died in a car crash in France.
Penny says:
"From the start, my goal was to showcase the capabilities and achievements of blind and other disabled people world-wide."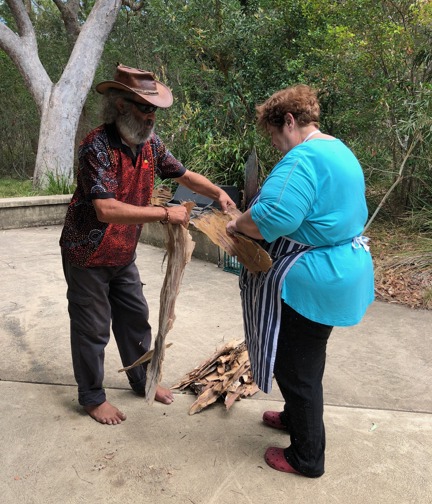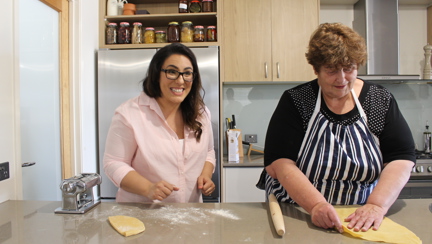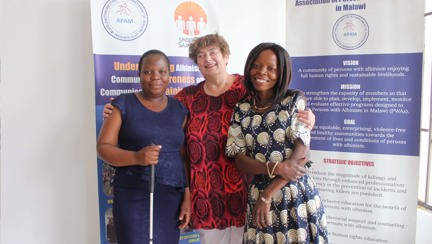 Penny served for nearly 22 years in the WRNS and Royal Navy including roles in NATO Intelligence plus Home Defence and War Planning.
After studying as the Navy's first female barrister, she held legal roles until her eyesight deteriorated and, while promoted Commander, she was medically discharged in 1999.
Penny then started her own business, helping other disabled people to work and held many senior public appointments. Penny says:
"I wanted to help other disabled people and show the world that we can still do nearly anything. We do things differently but can be as successful as anyone else."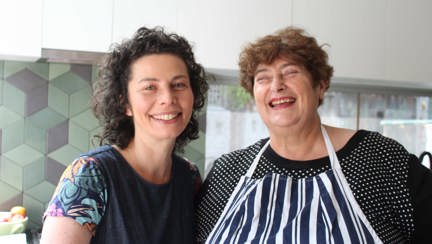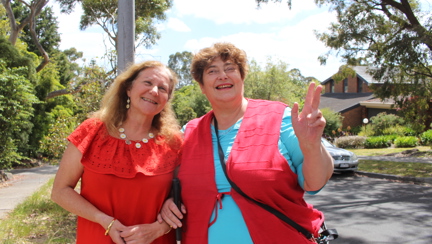 After being medically discharged from the Navy, Penny got in touch and we have been supporting her ever since.
Penny says:
"Blind Veterans UK's support has meant that I can live more independently which, in turn, has allowed me to continue working and pursue my ambitions. They've helped me with many different bits of accessible kit, like a screen reader, that make life with blindness so much easier."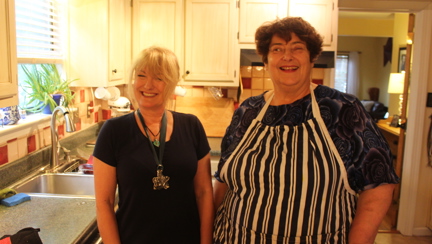 More news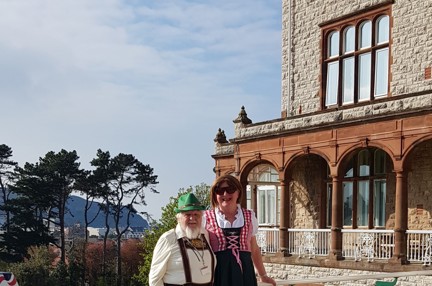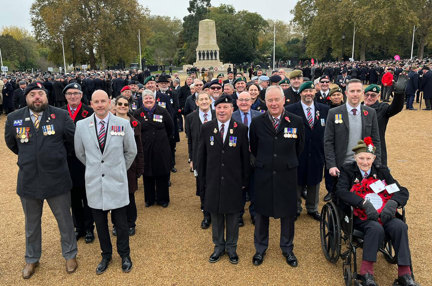 Sign up for email updates
We would love to send you updates about our work and how you can support us.
You can change your contact preferences at any time by calling us on 0300 111 2233 or emailing us. See our privacy policy for more details.