Blind veteran "honoured" to be nominated for charity award
Published on 19 Jun 2023
A blind veteran from West Glamorgan is "honoured" to have been nominated in the outstanding achievement category in our upcoming charity awards. 
Sheila, who is 48 and from Port Talbot, enlisted into the British Army in 1995 and served for 21 years before being discharged as a sergeant in 2016. During her service, Sheila had many roles and responsibilities including being part of a team that carried out compulsory drug testing on members of the British Army which took her all over the world.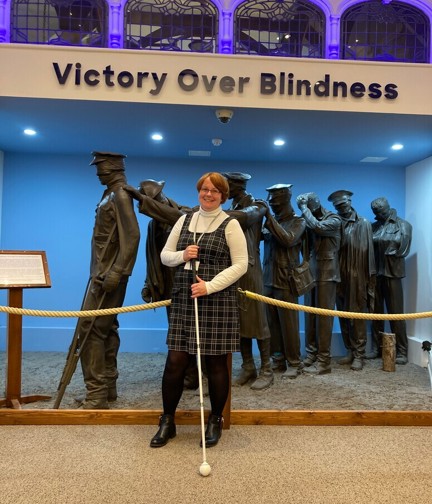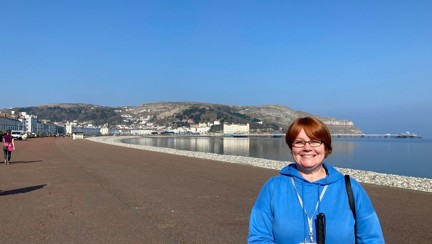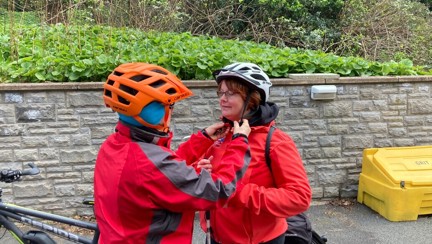 Losing her sight
While still serving in the military, Sheila noticed there were issues with her eyesight and her peripheral vision was gradually declining. She said:
"It seemed like I was looking through a toilet roll all the time and it was gradually getting worse."
In 2018 Sheila voluntarily gave up her driving licence and in 2019 she was registered as sight impaired. 
"At the time, I thought this was the end of the world. My sight was now so bad that it was like viewing everything underwater but a million times worse and with no colour; I can only see in shades of grey.
"It came as a complete shock. I'd lost my independence; I could no longer drive or cook. My confidence was extremely low but then along came Blind Veterans UK."
Sheila said:
"The staff are a constant help and support to me; I can't thank the charity enough. Before joining Blind Veterans UK I was afraid to use public transport but now I've had cane training and I use transport independently which means I can socialise and attend groups."
On a recent visit to our Centre of Wellbeing in Llandudno, Sheila tried out mosaics and now creates and sells her work to raise money for our charity and the Veterans Hub which she also attends.
"The staff encourage us to try new things. I've been taught to do activities that I wouldn't have thought were possible. Everyone is so caring; if it wasn't for the staff us veterans wouldn't be as far along on our sight loss journey as we are."
Our Founder's Awards return
Our annual Founder's Awards return this year after they were previously put on hold due to the pandemic.
The awards mark the anniversary of the founding of the charity when Sir Arthur Pearson opened the doors to war-blinded veterans in 1915 for the very first time. They recognise the inspiring contributions of blind veterans and their family members who share the same boundless spirit as our founder.
Sheila has been nominated for an outstanding achievement award but will have to wait until the award ceremony in October to find out if she has won. She says:
"I was not expecting to be nominated; it's come as a pleasant shock. I feel there are so many blind veterans who are more worthy than myself but I am so honoured to have been nominated."

More news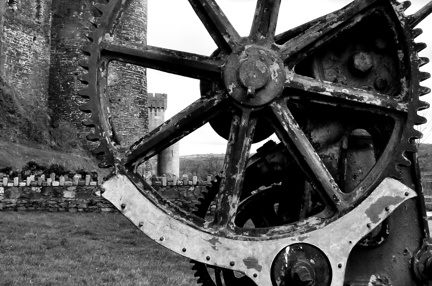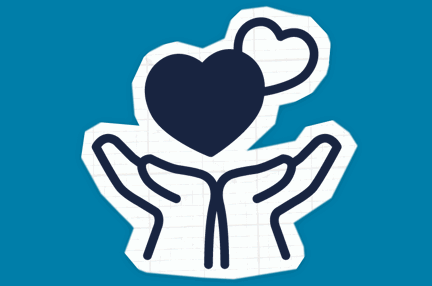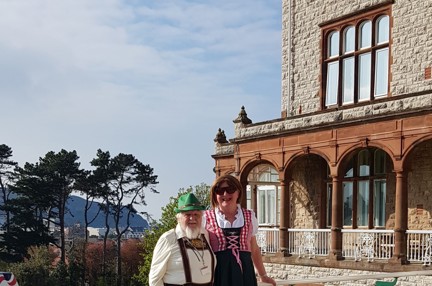 Sign up for email updates
We would love to send you updates about our work and how you can support us.
You can change your contact preferences at any time by calling us on 0300 111 2233 or emailing us. See our privacy policy for more details.