Blind veterans at the heart of designing our new centre
Published on 11 Apr 2022
It was recently announced that Blind Veterans UK will be moving to a new south coast home in Rustington, West Sussex after leaving our iconic, but now unsuitable, centre in Ovingdean, East Sussex.
As part of this move, a group of blind veterans have been brought together to consult from the beginning on the new centre and what needs to be considered in the design and build.
Lesley Garven, Blind Veterans UK Centre Manager, said:
"Although it will be a sad day when we finally close the doors in Ovingdean for the last time, we have the excitement of moving to our new home. Many great memories have been made over the last 83 years and we look forward to making many more in Rustington."
Hear from our veterans and staff in the short video below.
We need your help to make our new centre a safe, accessible space for blind veterans. Find out more about our Rebuild Appeal and donate using the link below. 
Donate now
Blind veterans visit our new centre in Rustington
Some of this group made a recent visit to the site and had a tour of the main building, the other buildings that surround it, and the seafront that it sits just behind.  
One of these was blind veteran Alan. In normal times, Alan is a regular user of the Brighton Centre and lives locally. He is also the Working Age Member representative for Sussex and said:
"The building itself is a lot more compact and all on one level which is a bonus for Members with reduced mobility."
Alan raised the issue of travel to and from the centre and this will be something that needs to be planned and addressed, particularly working with the local community.  
Sue is also a Member of the group and, as a Guide Dog owner, is particularly concerned with ensuring the centre is best set up for her and others with assistance dogs.    
Terry lives in Sussex and has an engineering background. He came away from the visit saying:
"There is a lot more space than I thought there was going to be. The good thing about the space is that it's also very adaptable. It's going to be a big job but there's huge potential for us."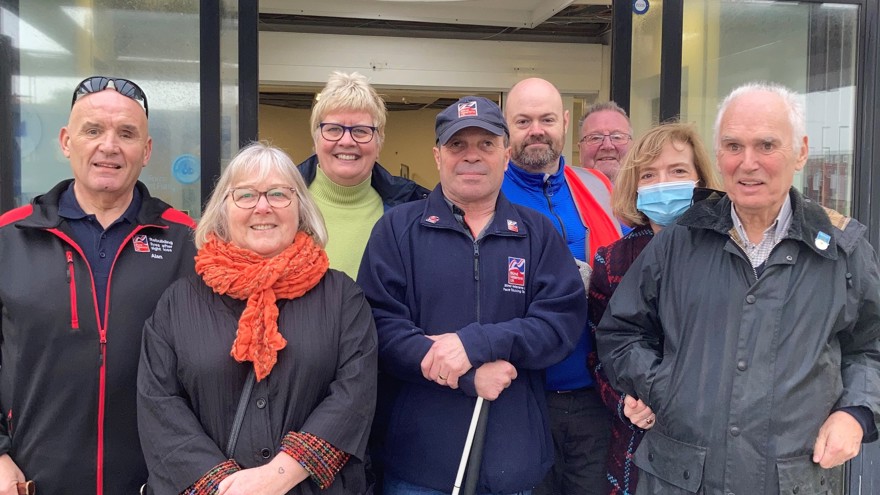 Chief Executive of Blind Veterans UK, Major General (Rtd) Nick Caplin CB said:
"We are very excited to be making the short trip along the Sussex coast and moving to our new Rustington home.
"The blind veteran population we support today is very different to that of the 1930s, when our Ovingdean centre opened, and the average age of the veterans we support now is 87. Moving to this new building will mean we can offer different services, that far better suit their needs and the needs of future blind veterans."
More news
5 Dec 2023 • South England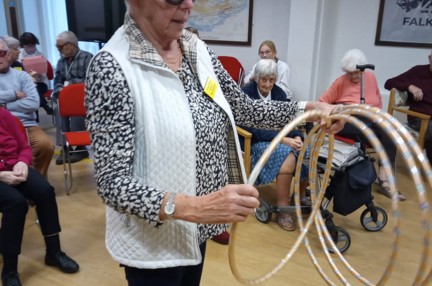 1 Dec 2023 • South England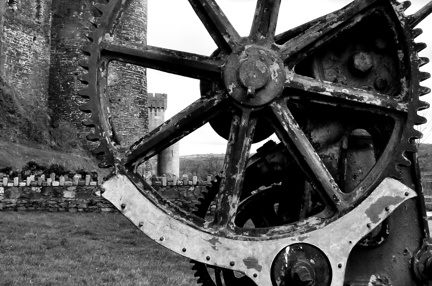 30 Nov 2023 • South England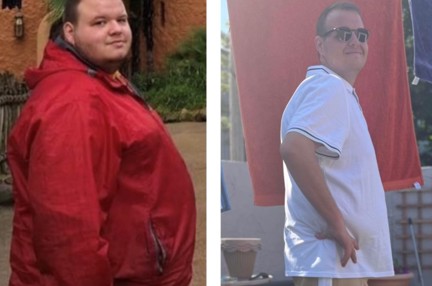 Sign up for email updates
We would love to send you updates about our work and how you can support us.
You can change your contact preferences at any time by calling us on 0300 111 2233 or emailing us. See our privacy policy for more details.