Blind veterans heartfelt thanks to volunteers for Volunteers' Week
Published on 2 Jun 2021
Volunteers are integral to our mission to achieve victory over blindness, supporting 5,000 veterans across the UK.
The first week of June marks Volunteers' Week - a time to thank all of our volunteers for their amazing contributions and support, of which we are forever grateful.
Sending heartfelt thanks this Volunteers' Week
A thank you to our volunteers at Blind Veteran UK
To all of our volunteers: thank you so much for everything that you do. The support you give our blind veterans is second to none. The pandemic has reinforced how vital you are to Blind Veterans UK, our veterans, and we can't thank you enough.
Messages from our veterans
Florence says
"It's been great to have a volunteer like Luke! Due to Covid-19 he's been ringing me every week. But before this pandemic, Luke used to visit me every Saturday morning to go for a walk in the park or for a coffee. I'd like to thank not only him, but all the volunteers for being so supportive and kind with us, making a huge difference in our lives."
Pat says
"When I was asked if I would like a volunteer visitor, I was a bit dubious – "what if we didn't gel" but I said yes and from the moment I first met Julie it was as if we had always known each other. The best decision I ever made. She used to come over every Tuesday at 9.30am. Sometimes we stayed in and just chatted, other times we had lunch out. We also went to a coffee morning at Dewsbury Town Hall where helpers supported me to use my Synapptic smart phone. We would then go shopping together. During lockdown, calls from Julie really kept me going. Every day has been the same, so it has been really good to have Julie ring me every week. She is so easy to talk to, we never ever run out of chatter. You really are good matchmakers! I can't thank Blind Veterans enough and all their staff and volunteers, sincere thanks to everyone."
David says
"When Alicia calls me it's like speaking to another member of my family. Alicia is so communicative and we get on so well, I feel like I have known her all my life. Alicia is one of many volunteers who support Blind Veterans UK members, and if other members have had the same experience as me they will have been so lucky and also felt less isolated. Thank you to all our volunteers at Blind Veterans UK."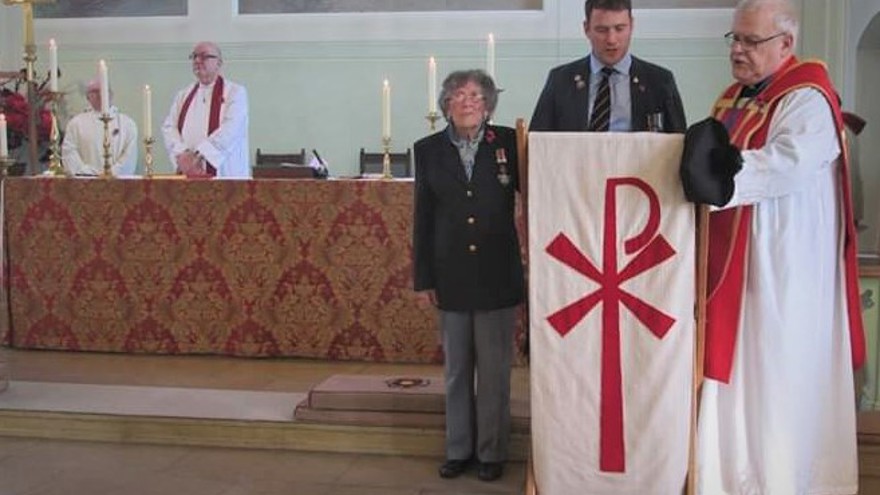 Bill says
"I want to say thank you to all the volunteers at Blind Veterans, I think they are all wonderful for what they do. They have helped me enormously this year. I want to say I am very grateful to my volunteer Michelle. I've been able to talk at length with her about all sorts of different things and she's so easy to talk to. It's nice to hear a different voice and she is so good at what she does. Thank you so much."
Ken says
"My Volunteer Jacqui has helped me so much when I have been going through a really tough time this year, she's brilliant, thank you."
Audrey says
"I really enjoyed Sue's visits before March 2020 and it was always a pleasure to have her visit. I look forward to Sue's weekly telephone calls at the moment, sometimes they are a quick call but usually we have a longer chat. I think we are both looking forward to doing crosswords together when Sue is able to visit me again at home. Sue - you are lovely person!"
Anonymous
"My volunteer has been absolutely amazing, he's been helping me for a few years now and I don't know what I'd do without him – nothing is too much trouble and I really look forward to our conversations."
Thanks again to our wonderful volunteers!
More news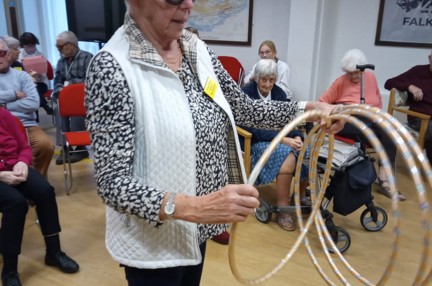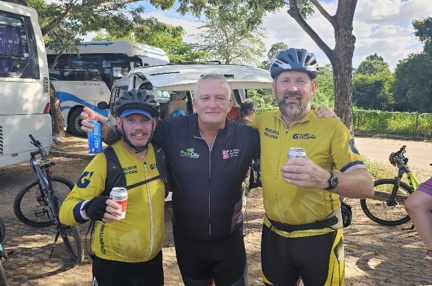 Sign up for email updates
We would love to send you updates about our work and how you can support us.
You can change your contact preferences at any time by calling us on 0300 111 2233 or emailing us. See our privacy policy for more details.