Blind Veterans UK are recruiting vision-impaired Service personnel
Published on 22 Aug 2022
Blind Veterans UK are calling on vision-impaired ex-Service personnel to apply for our support.
We already look after thousands of veterans struggling with sight loss. But many thousands more are eligible for our support, and we want to help them to rebuild their lives. We've teamed up with Specsavers to encourage them to apply for our help.
We're looking for men and women who served in the Armed Forces, including National Service, and are now struggling with sight loss. We want to offer them the rehabilitation, training and advice they need to live independently.
We help veterans regardless of how or when they lost their sight.   We also support emergency service personal who lost their sight while on duty. 
Read on to find out how we've already helped veterans like Noeline and John. And use our quick online eligibility checker to find out if you qualify for our support. 
Find out if you're eligible
How Noeline regained her independence
Noeline began having problems with her eyesight in 2008. She was devastated when doctors said nothing could be done to save her central vision.
She said: "Blindness took away my independence. I had to learn to ask for help and that wasn't in my nature. I was the person who helped others and now I needed help. Only once I accepted that, was I able to move forward."
We started supporting Noeline in 2020, and she is encouraging other veterans to contact our charity. She said: "If you think you may be able to get support from this wonderful charity, get in touch with them today. They give you so much support both physically and emotionally. It is life-changing. Go out there and grab Blind Veterans UK by the hand and don't let them go."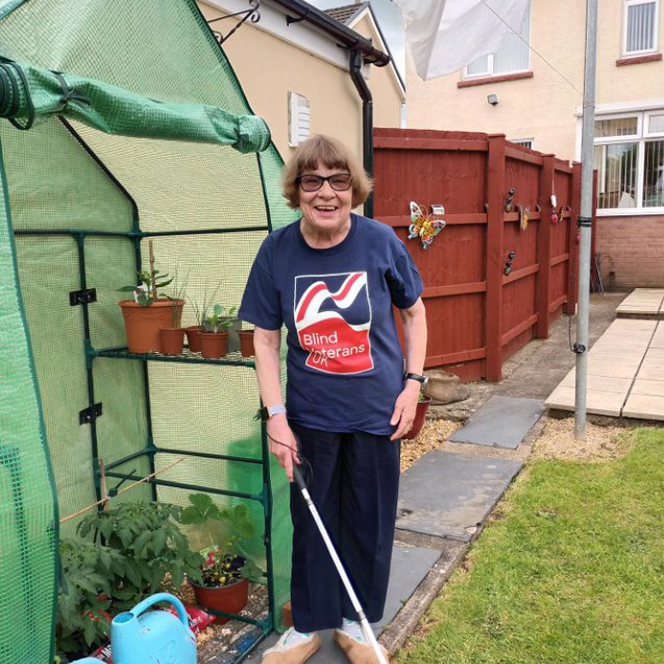 How John rewrote his story
We've been supporting Second World War veteran John since 2014, providing him with the rehabilitation, equipment and advice he needs to live independently. 
During the Covid-19 pandemic, we helped John to write his memoirs, which have now been published as a book.
John said: "The charity has enabled me to live a more complete life and I would advise anyone who thinks they might be eligible for their support to go for it and find out what they can do for you."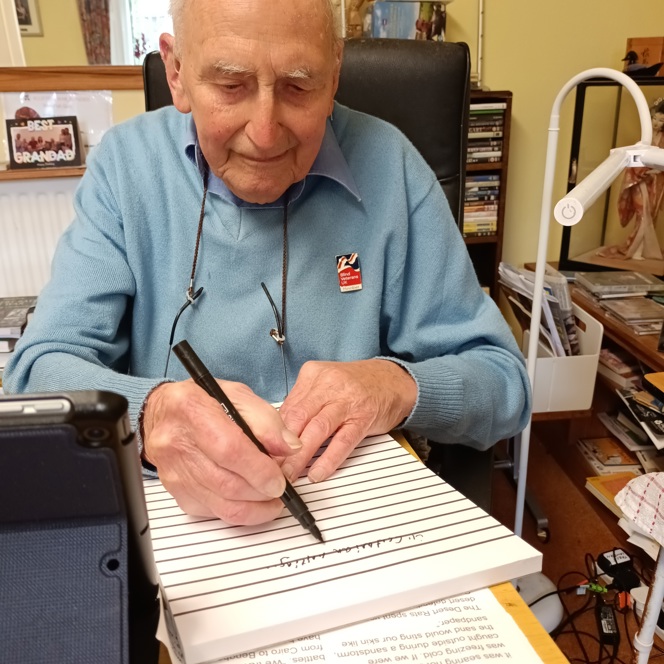 More news
1 Dec 2023 • London | Midlands | North England | Scotland | South England | Wales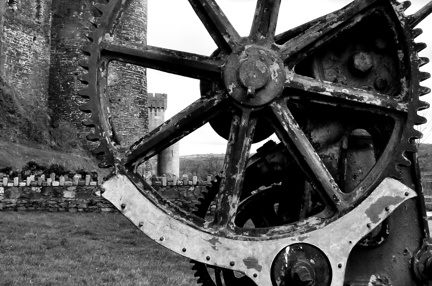 16 Nov 2023 • London | Midlands | North England | Scotland | South England | Wales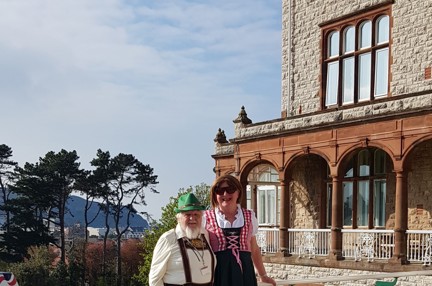 13 Nov 2023 • London | Midlands | North England | Scotland | South England | Wales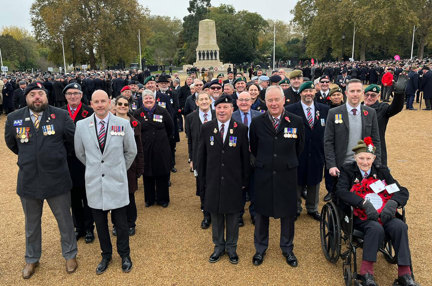 Sign up for email updates
We would love to send you updates about our work and how you can support us.
You can change your contact preferences at any time by calling us on 0300 111 2233 or emailing us. See our privacy policy for more details.