Granddaughter of late blind veteran runs 40 races to raise money
Published on 4 May 2022
The granddaughter of one of our late blind veterans is is taking on 40 races before she turns 40-years-old and fundraising for us.
Alison, who will turn 40 in July, only took up running at the start of last year when a neighbour encouraged her to give it a go and has now set herself the target of completing 40 races in a single year.
Just after her 39th birthday Alison ran her first race, a 5km run in her home city. Alison said:
"I loved the atmosphere. The time didn't matter to me, I was delighted to not be right at the back of the field and I got a medal for taking part. That was it, I decided I would earn 40 medals to mark turning 40. I'm taking part in the Great North Run in September and that'll be my 40th race completed shortly after my birthday.

"Running is great for my physical fitness and my mental health but rather than just doing this for myself, I've decided to run in memory of my granddad, George, who's my hero. Granddad is someone who truly never gave up and this is something I remind myself of when running. I dig deep and then I dig deeper."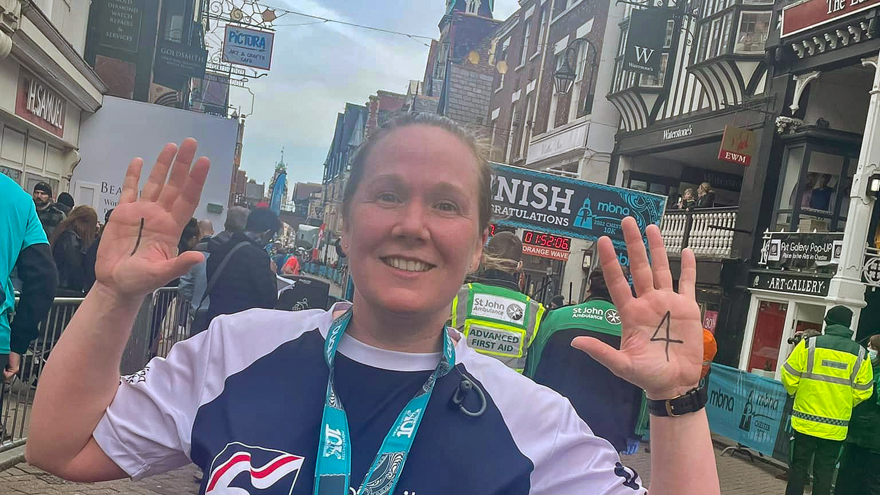 We supported Alison's grandad in the last few years of his life after he lost his eyesight due to cataracts and macular degeneration.
George Boag-Munroe was conscripted to the Army during World War Two and was sent to the Far East but within a few days of arriving he was captured in Singapore by the Japanese and became a prisoner of war. He spent nearly three years being put to work on the Burma Railway, including being involved in the building of the embankment for the bridge over the River Kwai.

Alison said:
"Granddad began to lose his sight in his late 80s but didn't want to accept it. The family sought support from Blind Veterans UK when Granddad was in his 90s."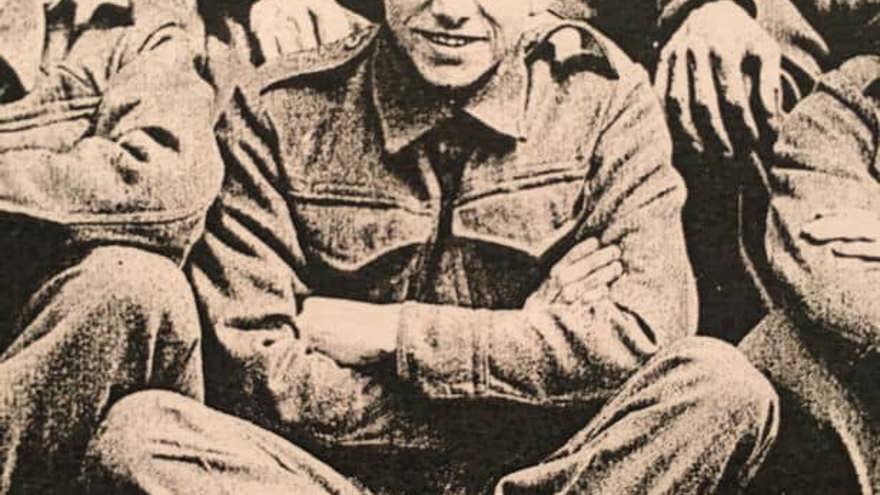 Alison continued:
"Granddad passed away 11 days after his 100th birthday. He was overjoyed when we read out his 100th birthday message to him that appeared in the Blind Veterans UK newsletter.

"I'm honoured to be raising whatever money I can for the charity which supported my granddad and it's also been lovely to have had conversations with people and to make them aware of the charity and what it does.

"I first put on my running shoes just over a year ago and have now already run 20 races. Hopefully I'll inspire others to take up running to improve their fitness and maybe even join me in raising money for Blind Veterans UK."
More news
23 Nov 2023 • North England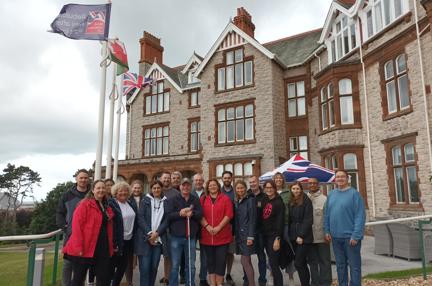 23 Nov 2023 • North England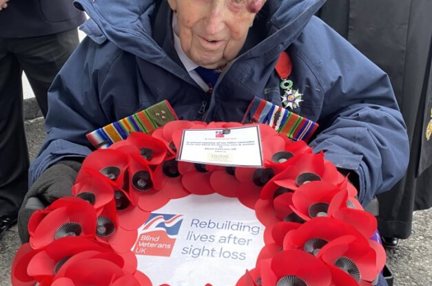 22 Nov 2023 • North England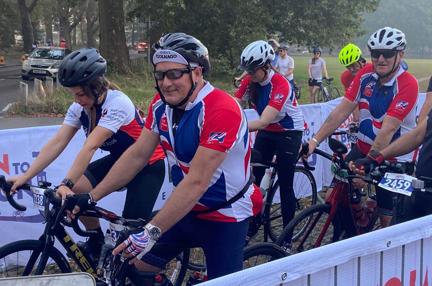 Sign up for email updates
We would love to send you updates about our work and how you can support us.
You can change your contact preferences at any time by calling us on 0300 111 2233 or emailing us. See our privacy policy for more details.