Hockey club support with season opener
Published on 9 Oct 2023
In September Yate Hockey Club selected us as their 2023 Annual President's Opening Day beneficiary charity.
Each year, to mark the end of the summer, the club hosts a day for members to come together prior to the start of the season's league games.
The event is a way in which to raise money for club funds but also to support a chosen charity, with a different charity being selected each year.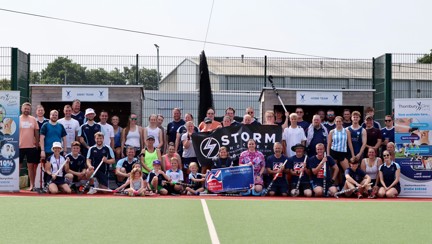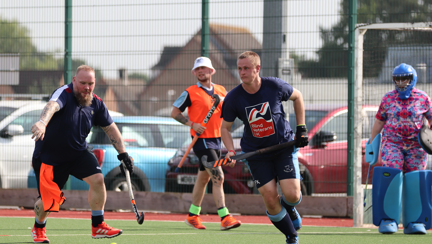 Ian, who has been the President of Yate Hockey Club for 12 years, selected our charity to benefit from this year's event.
Ian said:
"My father, Michael, died in 2022 but for the last seven or eight years of his life he was supported by Blind Veterans UK after he lost his sight due to a degenerative eye condition.
"Michael was proud of his National Service with the Royal Air Force which he spent on bases around the Lincoln area. He was a very outdoorsy chap and big into playing and watching sport. He was a good long jumper and was demobbed just before he could have represented the RAF in the forces games, he regretted not doing that and wished he'd stayed in a bit longer."
During the Annual President's Opening Day, the club held a club tournament and those taking part paid £5 to enter which has been donated to our charity. A raffle and BBQ also took place with profits going towards club funds.
Ian said:
"The event went very well this year with several new members turning up and lots of youngsters getting some coaching. The weather was very hot, better though than pouring down with rain though."
So far Yate Hockey Club has collected over £300 for us. To find out more about Yate Hockey Club and to enquire about becoming a member, visit their website yatehockey.com
More news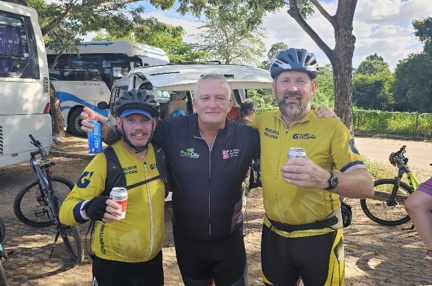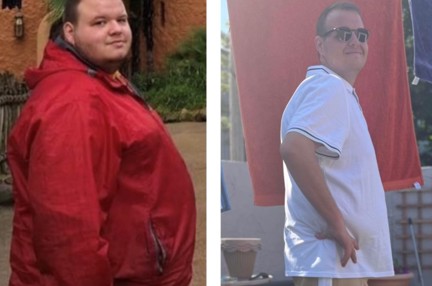 Sign up for email updates
We would love to send you updates about our work and how you can support us.
You can change your contact preferences at any time by calling us on 0300 111 2233 or emailing us. See our privacy policy for more details.