HRH The Countess of Wessex unveils our 'Victory Over Blindness' statue
Published on 18 Oct 2018
Tuesday 16 October was a very special day for Blind Veterans UK. Our patron HRH The Countess of Wessex unveiled our 'Victory Over Blindness' statue outside Manchester Piccadilly station.
The statue has been created in bronze by artist Johanna Domke-Guyot, and shows seven war-blinded First World War soldiers in a line, supporting each other with arms on shoulders. Manchester Piccadilly is a particularly apt place for the statue, as it is there that many soldiers would have arrived back from the conflict before entering rehabilitation.
Before unveiling the statue, Her Royal Highness said:
"This statue commemorates not only the 100th anniversary of the end of the First World War, but also the life-changing support Blind Veterans UK offers to vision-impaired ex-Service men and women since that conflict through to the present day."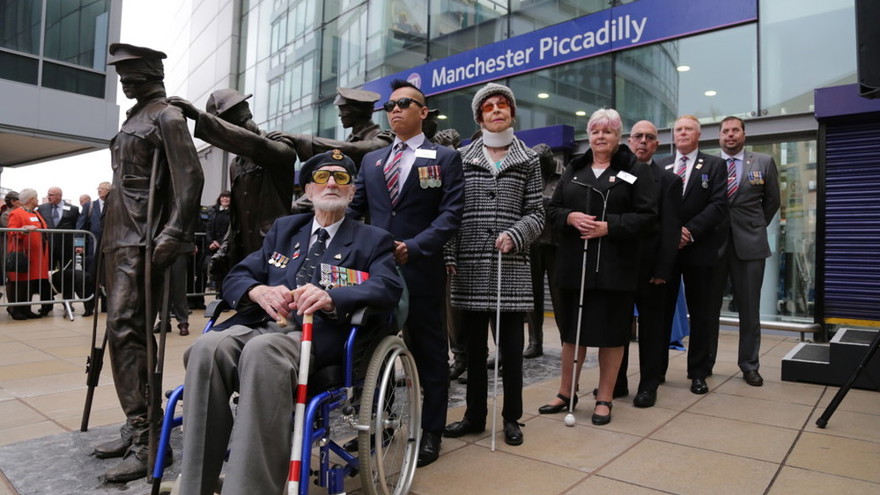 The Countess of Wessex continues:
"As we approach the anniversary of the end of the First World War and, quite rightly, remember all of those who never returned, it is also important to remember those who did, changed by their experiences."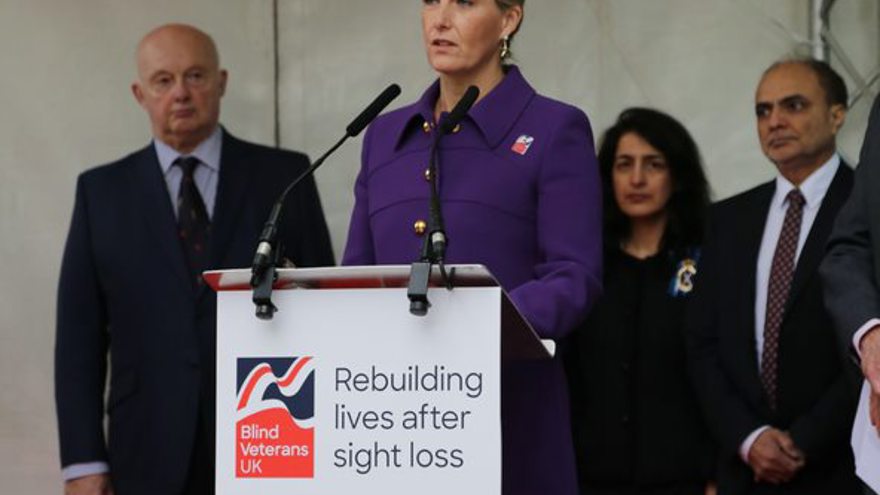 Her words were echoed by Blind Veterans UK Chief Executive, Major General (Rtd) Nick Caplin CB, who says:
"Helping blind veterans achieve victory over blindness is the cornerstone of everything we do, and have always done, at Blind Veterans UK. In 2018 victory over blindness means enabling blind veterans to lead the lives they choose.

"Blind Veterans UK enables ex-Service men and women to rebuild their lives after sight loss through free services and lifelong practical and emotional support. We support all blind veterans regardless of when they served or how they lost their sight. The statue demonstrates the life-changing impact the charity has had over the last 103 years."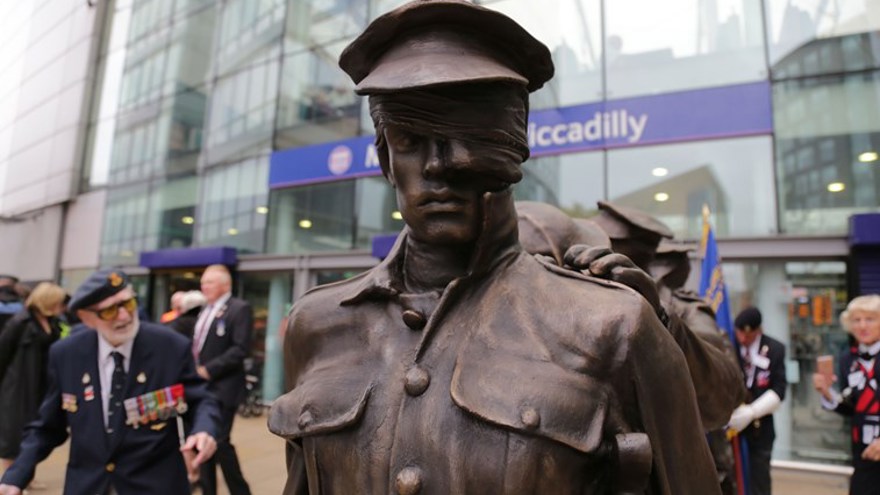 The 'Victory Over Blindness' sculpture will be the only permanent memorial in Great Britain to commemorate the centenary of the signing of the Armistice, on 11th November, 1918. It is accompanied by two plaques, one of which is in braille.
We support over 4,700 blind and vision-impaired veterans today. More than ever before in the charity's history and 50 per cent more than the total number of veterans the charity supported who lost their sight as a result of their service in WWI. The charity estimates there are up to 50,000 blind and vision-impaired ex-Service men and women who are entitled to their support but not aware of it. 
More news
6 Dec 2023 • North England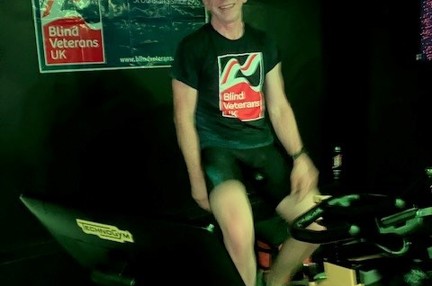 5 Dec 2023 • North England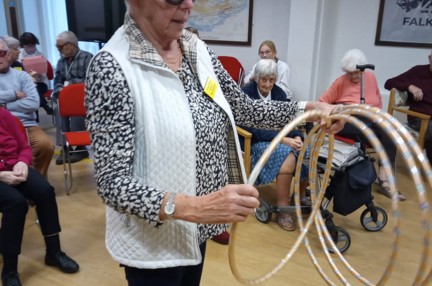 5 Dec 2023 • North England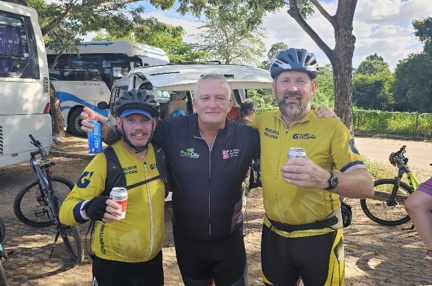 Sign up for email updates
We would love to send you updates about our work and how you can support us.
You can change your contact preferences at any time by calling us on 0300 111 2233 or emailing us. See our privacy policy for more details.