Local volunteers help us bring grave sites back to former glory
Published on 31 May 2022
Volunteers young and old have given over 300 hours of their time to help us restore the graves at our two cemetery plots in Brighton.
The year-long project has involved volunteers from our Brighton Centre of Wellbeing, local schools, national corporations, local companies and veteran's groups.
Our Brighton and Preston Cemetery plot has more than 30 graves dating from 1928 to 1946 while City Cemetery has 270 grave plots alongside a large memorial stone marked with the names and regiments of those whose ashes are scattered on the connected garden of remembrance.
Despite regular maintenance, the combination of decades of exposure to the elements and the lockdown period meant the restoration project was needed.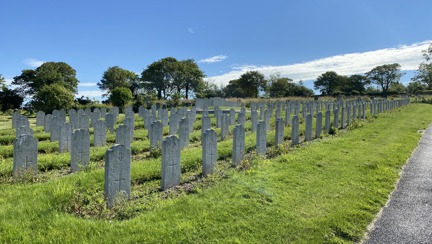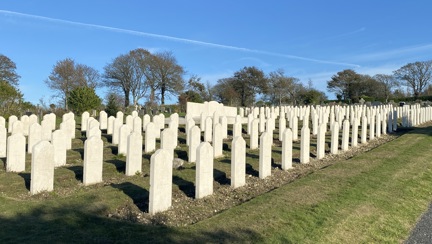 Jo, one of our Volunteer Coordinators, said:
"The project, to bring the military graves back to their original condition, began in late spring 2021 with a team of volunteers from the Brighton Centre carefully scrubbing each headstone with soap, water, and a nailbrush.
"We appealed for additional volunteers to help with the project and Steve Davies, a veteran and military grave restorer, came onboard. He generously shared his knowledge, expertise, time and contacts with us."
Over the following months the stones were all scrubbed and treated twice with specialist stone cleaner provided by HG International. Two members of their staff also spent a full day helping to clean the gravestones.
Ryan O'Sullivan from HG said:
"We're proud to have supplied the specialist cleaning products to tackle this ambitious task, but that wasn't enough for some of our team who joined the volunteer effort and got scrubbing! They came back exhausted yet visibly energised by their experience and took a lot from being part of a community coming together to do something truly good."
Jo said:
"We were also helped by twenty students from Brighton College who gave half a day of their time, four staff from Unbarred Brewery and four staff from Capita's clinical triage team in Brighton who all gave us a day of their time.
"The volunteers all worked incredibly hard cleaning the graves and maintaining the ground around them including weeding and laying mulch to dress the earth."
Brett Preston from Unbarred Brewery said:
"As a team we were thrilled to be able to take part and help on a project that is important to so many and ensure the area is kept clean, tidy and restored to how it should be."
Jo continued:
"We received a large donation of wood chips from Carlos Daly, a local tree surgeon, which is fantastic and has made such a difference to the appearance of the area around the gravestones.
"We're still looking to source more wood chip to enable us to complete the project and any help with this would be gratefully received. We'll also then need one final push from volunteers to help us spread the bark."
Volunteering for a project like this, or taking on a fundraising challenge, is fantastic for team building and staff morale. If you would like to find out more about how your organisation can get involved, please get in touch.
Email us
More news
17 Oct 2023 • South England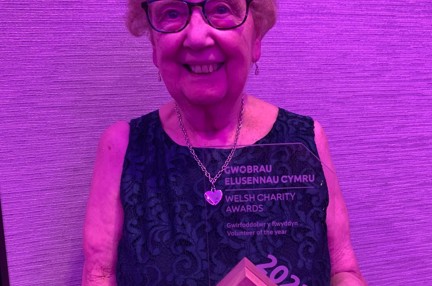 18 Jul 2022 • South England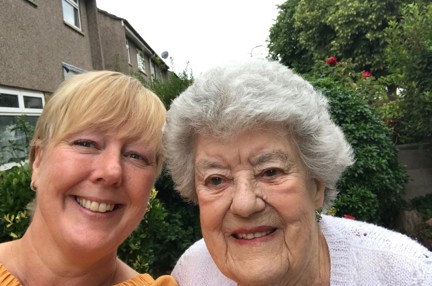 4 Jul 2022 • South England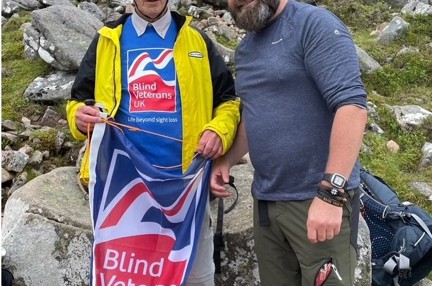 Sign up for email updates
We would love to send you updates about our work and how you can support us.
You can change your contact preferences at any time by calling us on 0300 111 2233 or emailing us. See our privacy policy for more details.