Our blind veterans enjoy an organised week of food and drink
Published on 18 Feb 2019
Providing afternoon tea, for their peers and staff at our Llandudno centre at the end of the week, was one of the challenges ahead for those blind veterans attending Food and Drink Week.
Five days of varied food and drink related activities were enjoyed by the nine blind veterans taking part.  Beginning with a trip to the beautiful setting of Quay Hotel & Spa, Deganwy they enjoyed afternoon tea to the accompaniment of a harpist, who incidentally made his own harp.
Then off to Anglesey's Tŷ Halen Saltcote & Visitor Centre for a wonderful behind-the-scenes tour, learning about salt's place in our history and culture and what it is that makes Halen Môn Sea Salt the world's finest seasoning, followed by a tasting session.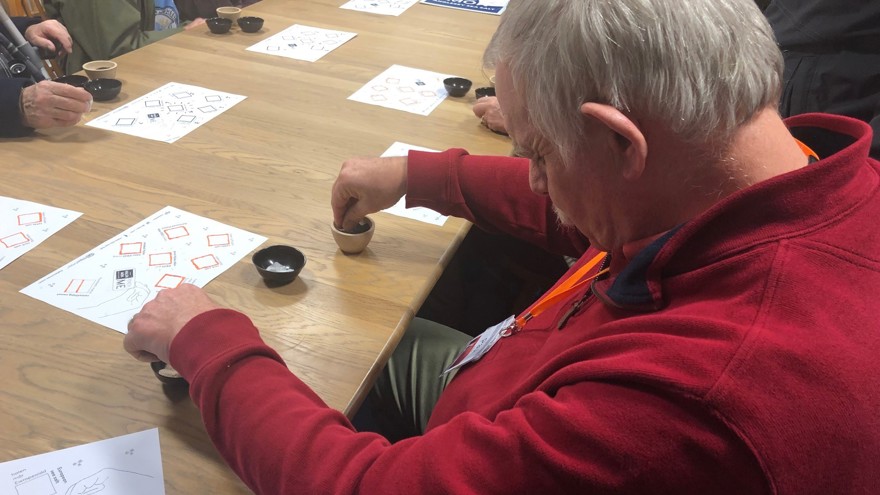 One of the veterans attending was our Vice President Paul Palmer, 68, ex Royal Corps of Transport, who is totally blind. He said, "I enjoyed the week enormously, it was so well organised and with so many varied activities.  A lot of fun".
Paul explained, ""When I first lost my sight it was very frightening. It's hard to describe all of the things you feel. You suddenly can't do the things you used to be able to do and took for granted".  He joined the charity in 2010 since when, "I have been able to take part in some excellent activities such as arts and crafts and blind archery.  This was my first go at cooking though".
There was a trip to the Oyster Catcher in Rhosneig.  This is a chef academy, helping local aspiring chefs to fulfil their dreams with all profits going back into the training academy.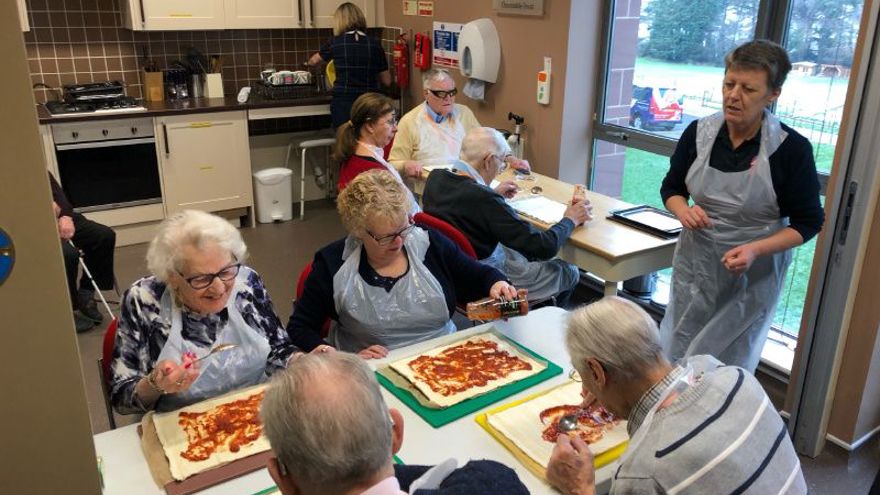 Wednesday was intended to be a butchery presentation and trip to Conwy Brewery for a tour and tasting but this was cancelled due to adverse weather conditions.  The veterans were asked what they would like to do.  Their answer was, of course, go for an ice cream in the snow! So off they went to Conwy Ice Cream World where, with 48 flavours to choose from, there was plenty to satisfy the most discerning veteran.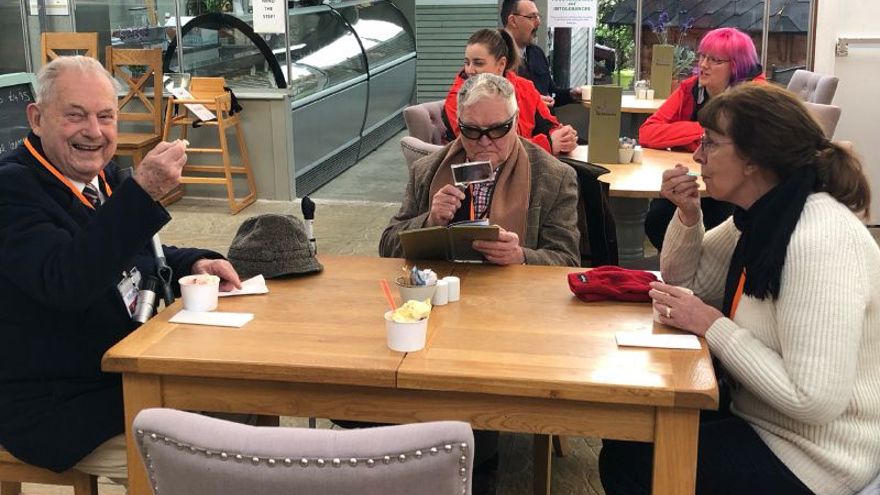 Thursday morning was spent in the kitchen making sausage rolls in the oven, peanut butter fudge in the microwave, mint aero fudge in the slow cooker, rocky roads, Rice Krispie cakes and Ferrero Rocher style chocolates. Veteran Paul said, "I love sausage rolls and haven't made them since being blind. They are so easy. I want to make fudge with my grandchildren now too. One of my grandchildren has a nut allergy so I shall look forward to making a suitable fudge recipe with him."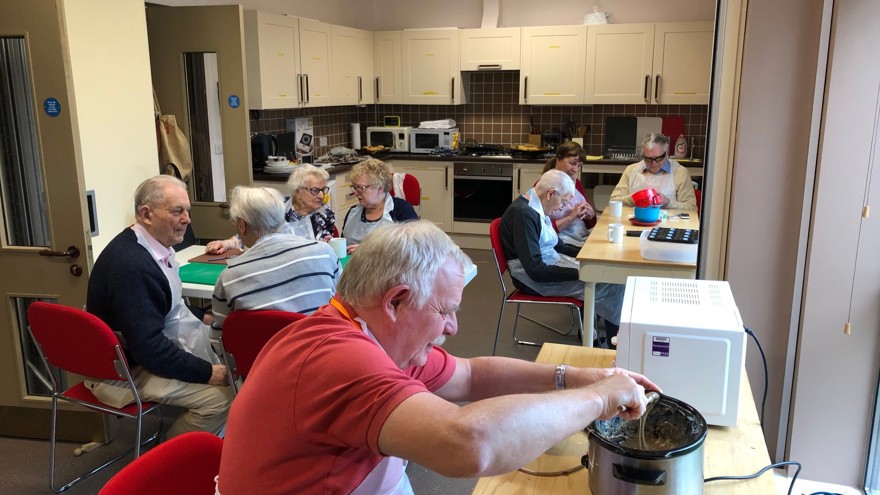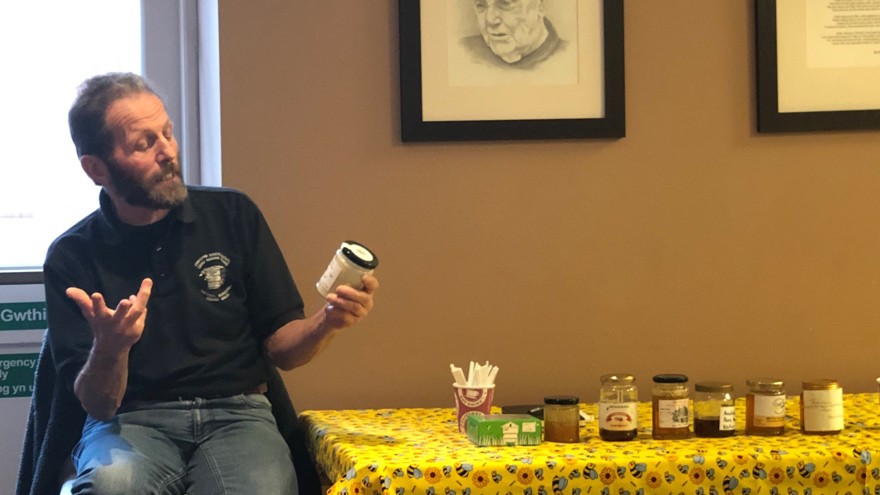 A question and answer session with Keith the beekeeper and our volunteer Kevin, who takes care of our Llandudno centre's bee hives, was followed by veterans sampling honey from Australia, Italy, heather honey, honeycomb and Keith's own honey.  Then a very special treat.  A taste from the one and only jar of honey produced by our own Llandudno centre bees.  Obviously it was voted the best.
Just in case anyone was still hungry, a cheese and wine tasting was hosted by Gemma from The Little Cheesemonger in Rhuddlan. 
The veterans spent their final morning showing off their skills preparing, baking and decorating scones, cupcakes, bara brith, pain aú chocolat, sandwiches and much, much more to share with their peers and staff that afternoon.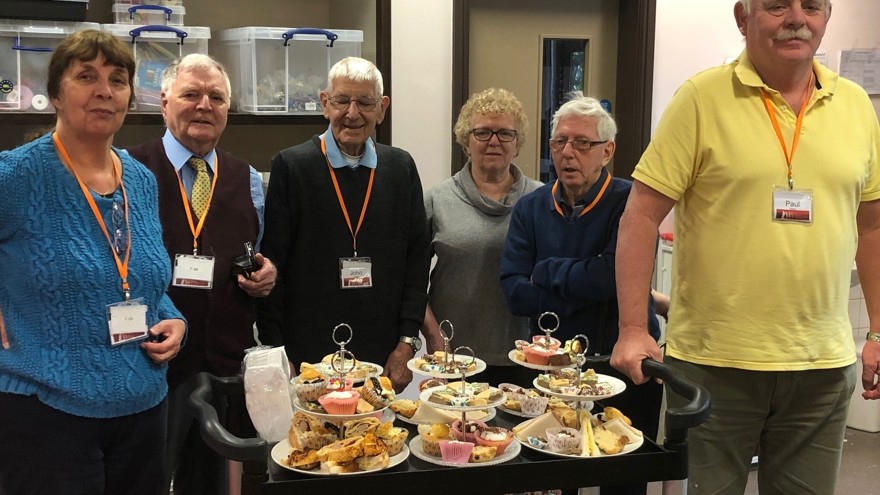 More news
6 Dec 2023 • Wales
An RAF veteran is taking on Africa's highest mountain to raise money for our charity.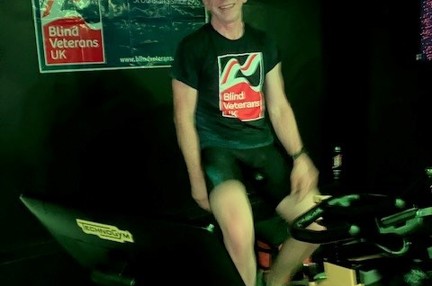 5 Dec 2023 • Wales
Volunteers supporting blind veterans celebrate International Volunteering Day at Llandudno Centre of Wellbeing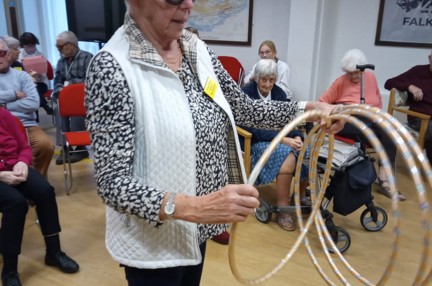 5 Dec 2023 • Wales
A charity supporter has completed a cycle from Vietnam to Cambodia to raise money for our charity.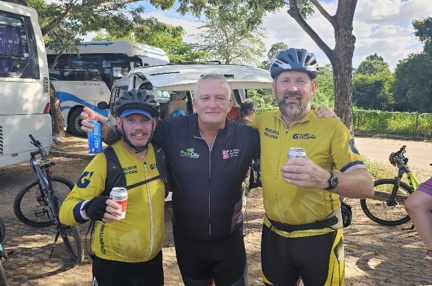 Sign up for email updates
We would love to send you updates about our work and how you can support us.
You can change your contact preferences at any time by calling us on 0300 111 2233 or emailing us. See our privacy policy for more details.