The history of racewalking at Blind Veterans UK
Published on 11 May 2017
May is National Walking Month, a campaign to promote the benefits of walking and to get everyone walking, no matter what their level of fitness.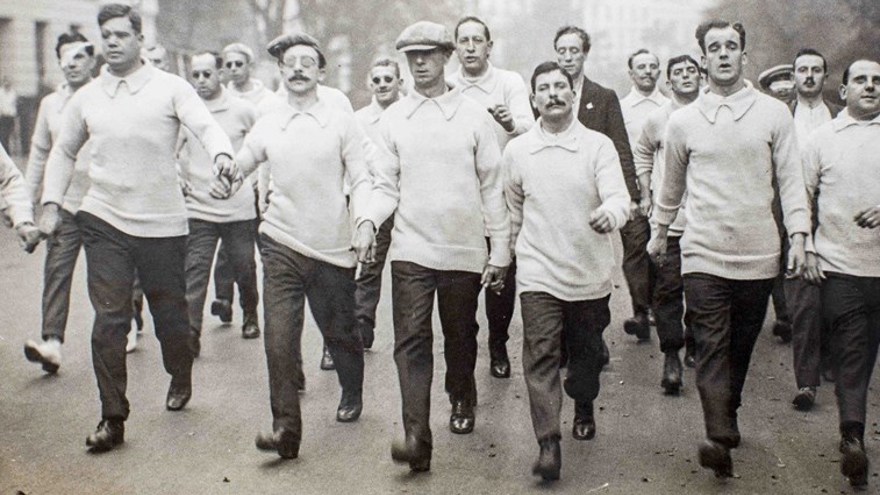 For our early blind veterans learning to walk independently was a crucial stage in their rehabilitation after losing their sight. In addition to the obvious value of not needing a sighted person to accompany them everywhere, confidence in walking on their own also helped maintain their fitness.

In 1922, we also began taking part in the then relatively new sport of racewalking.

The photograph above is from October of that year, and shows our blind veterans in training for their first walk. They were required to walk three times around the Outer Circle of Regent's Park – a distance of nearly nine miles – within one and three quarter hours.

We held our own first official walking event soon afterwards. It was from London to Brighton, a distance of 52 miles. Just eight men finished the course. However, it was so popular with both those taking part, and those who came to watch, that we quickly developed what our then Chairman, Ian Fraser, called 'walking fever'. We soon held similar walks from Stratford-on-Avon, Birmingham, Manchester and Wembley. The London to Brighton walk became an annual event for a number of years.

Our early blind veterans also participated in other racewalking events alongside sighted people. These included the Stock Exchange London to Brighton walks, which had been founded by a member of the Stock Exchange in 1903.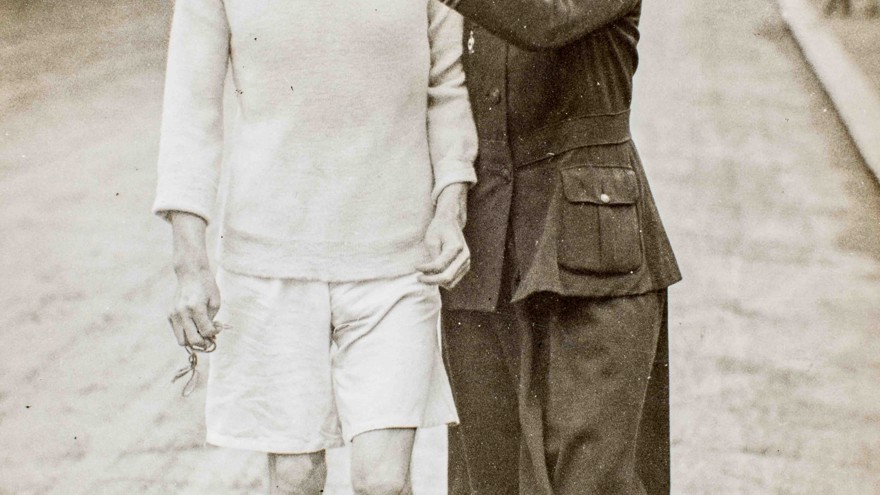 One of our most successful racewalkers was James Ingram, known as Jock, who is shown here. Jock trained as a physiotherapist with us, and later also qualified as an osteopath. He had a keen interest in sport in general, and he even came first in our London to Brighton walks in 1924, 1925 and 1926.

Walking remains an important activity for our charity. Annually we hold two 100K fundraising events. One from London to Brighton and the other around Yorkshire. Some of our blind veterans still take part in these gruelling challenges, alongside members of our staff and wonderful supporters.
More news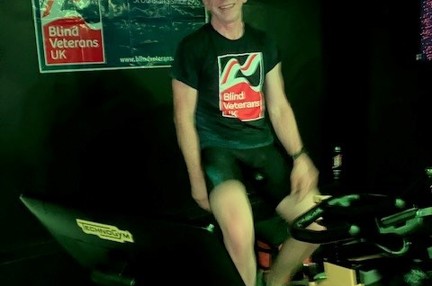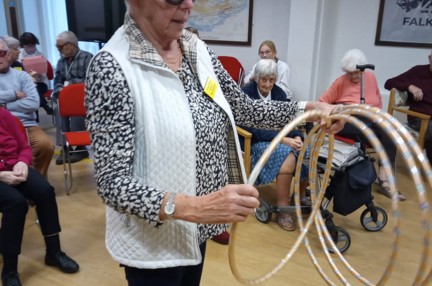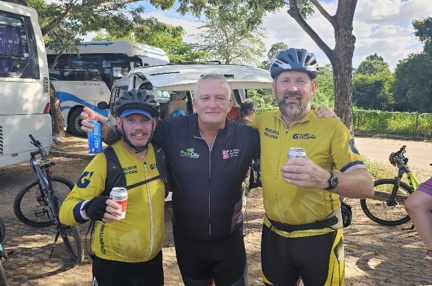 Sign up for email updates
We would love to send you updates about our work and how you can support us.
You can change your contact preferences at any time by calling us on 0300 111 2233 or emailing us. See our privacy policy for more details.