The Nugee family's connection with our charity continues
Published on 9 Jan 2018
One of our new volunteers, Sarah, is continuing her family's very long standing connection with our charity.
Sarah visited the annual celebration of Armed Forces Day, held at our Brighton centre last year, where she met our archivist Rob Baker. Sarah was invited by Rob to visit our Archives in London and she mentioned that she was related to Andrew Nugee (her great, great uncle) and one of our charity's first blind veterans from World War One.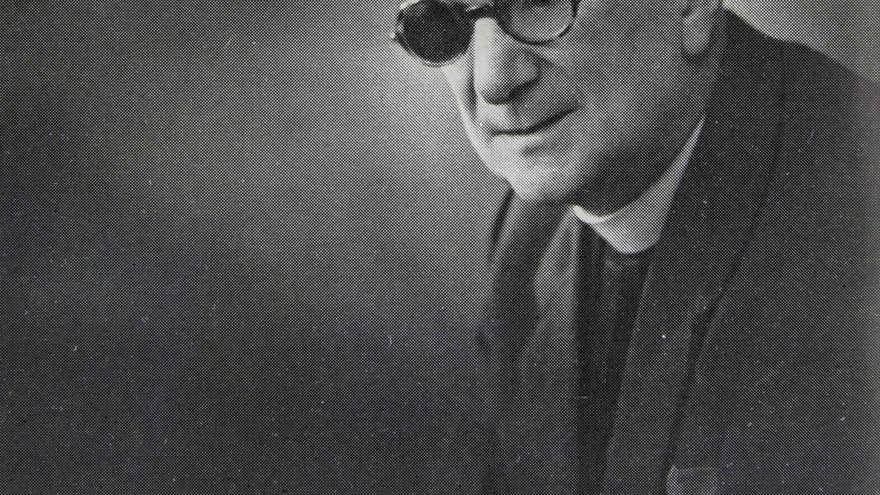 Andrew Nugee, was a trailblazer for the charity as our first blind veteran to be ordained. Following training at our then centre in Regent's Park, he intended on becoming a fruit farmer, but felt a calling to the church. First returning to Magdalen College, Cambridge where he had been for a short time before his commission, he went on to study at Lincoln Theological College and was ordained in 1921.
Andrew wrote his memoires, "Through A Glass Darkly" which was edited by his great nephew Julian Walker and published in 2016.
Sarah's second connection to our charity is through her cousin, Lieutenant General Richard Nugee CVO CBE seen below, on the right, with our CEO Major General (Rtd) Nick Caplin CB.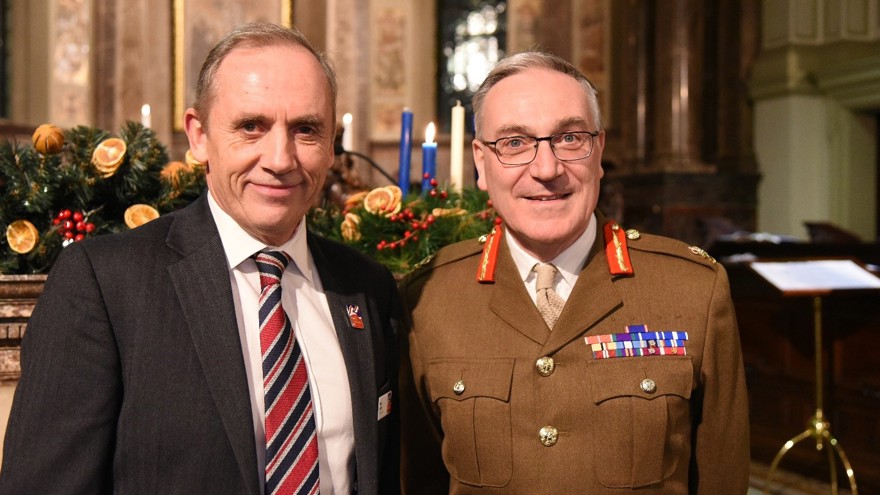 General Nugee was commissioned into the Army in 1986. He served on operations in Northern Ireland, Bosnia and Kosovo before instructing at the Joint Services Command and Staff College. 

He commanded his Regiment during time in Iraq in 2003 and with the UN in Cyprus. In 2006 he was posted to Afghanistan (Kabul). He was appointed Director of Manning (Army), then Director General Personnel for the Army. He was then posted to Kabul to coordinate the NATO drawdown from Afghanistan. In 2016 he was appointed Chief of Defence People.
General Nugee gave the address at our charity's Carol Concert in 2017, speaking about his family's long connection with the charity. He quoted his great uncle Andrew as saying that after being blinded, "Being approached by Sir Arthur Pearson, and his formidable secretary Miss Mace, was one of the turning points of my life".
General Nugee went on to explain that Andrew joined the charity, then called St Dunstan's, where he found "the training centre preparing those with sight loss for leading normal, independent and fulfilling lives". Andrew's connection with the charity went further when, during World War Two, he left his parish, much to their dismay and for the duration of the war was padre of St Dunstan's.
Bringing the Nugee connection with the charity right up to date, having decided with her children at school that she had some spare time, Sarah offered her services as a volunteer and for the last few months she has been visiting blind veteran Bill.
Bill, aged 91 and both ex-Royal Navy and ex-Army, has been with the charity since 2011. He is suffering sight loss through age related macular degeneration. He joined the Navy in 1943 and served on the battleship HMS King George V. Medically discharged in 1948, he returned to 'civvy street' for a short while and then joined the Royal Army Medical Corps in 1953. He later served in the UK, Aden and Germany before being discharged in 1965.
Bill and Sarah are forming a strong friendship and Sarah says she loves hearing Bill's "war stories" – he is by all accounts a great raconteur.  He and his wife, Norma, invited Sarah and her two young sons to join them over the festive season for a Philippines style Christmas lunch which she says they all really enjoyed.
We wonder whether there are many other families that can boast such a long connection to our charity – we would love to hear from you if so.
More news
23 Nov 2023 • South England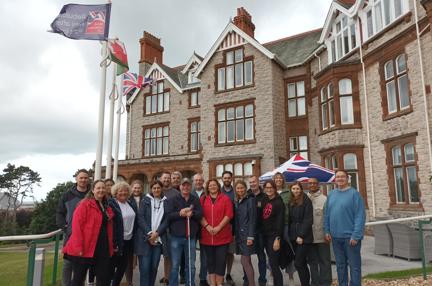 23 Nov 2023 • South England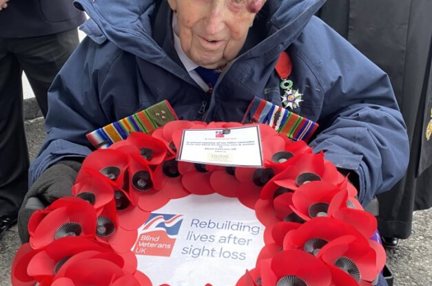 22 Nov 2023 • South England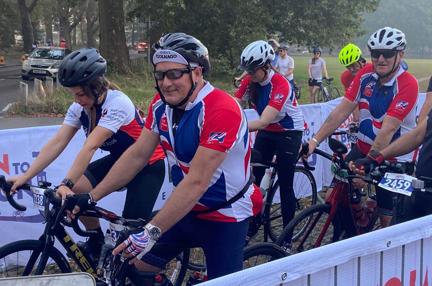 Sign up for email updates
We would love to send you updates about our work and how you can support us.
You can change your contact preferences at any time by calling us on 0300 111 2233 or emailing us. See our privacy policy for more details.