Three leading veteran charities announce new partnership
Published on 26 May 2022
It was announced today that three leading charities in the military charity sector are working together to form the Disabled Veterans Charity Partnership (DVCP).
The DVCP, made up of Blind Veterans UK, Help for Heroes, and Blesma is driven by the belief that better coordination, collaboration and shared effort between the charities will lead to greater effectiveness in their overall and shared aim to improve the lives of physically disabled veterans. 
The partnership also plans to build awareness of issues relevant to disabled veterans and for all three charities to work together to have a stronger combined voice on matters that affect them.
The objectives of the Disabled Veterans Charity Partnership are:
Improve Understanding and Impact.  Working with veterans and others, to identify disabled veterans needs and barriers through research, identifying gaps and shortfalls in service capacity.  
Promote Best Practice.  To share and promote best-practice and innovation on approaches to care provision, recovery and rehabilitation for service users.
Improve Help-Seeking.  To advise, coordinate and contribute to efforts to improve the uptake of services that improve service users' health and wellbeing.
Improve Service User Engagement.  To work in partnership with service users and the public to improve service delivery and outcomes for disabled veterans.
Improve Public Knowledge. Through joint advocacy: improve the knowledge of the public about evidence-based care, recovery and rehabilitation; influence public policy; and raise awareness of issues impacting disabled veterans
Develop Collaborative Care Management.  Work towards common language, data and support relating to outcomes for disabled veterans exploiting digital opportunities. 
One of the first things the partnership is doing is to instruct Blind Veterans UK's research sister charity BRAVO VICTOR to begin a research project to: investigate the status of disabled veterans in the UK; understand the needs of disabled veterans and associated gaps; scope the services available, and understand barriers to support. 
Another area that the group is working on is Digital Access, recognising that technology that is accessible to all can break down many of the barriers facing those with disabilities today.
In addition, the partnership are also working together to call for the reinstatement of the veterans mobility fund. The fund was established in 2015 to provide enduring support for veterans with serious physical injury resulting from their Service and was used to provide specialist equipment for eligible veterans, which is not usually available via the NHS or through the MOD.
The fund ended in February 2021, therefore public funding for eligible veterans to access specialist equipment and treatment has stopped. Help for Heroes and Blesma are continuing to support to these veterans and have developed and submitted a business case to HM Treasury to enable this to continue in the future.
More news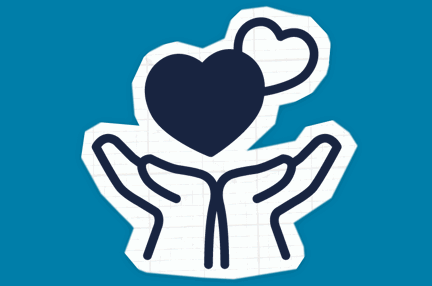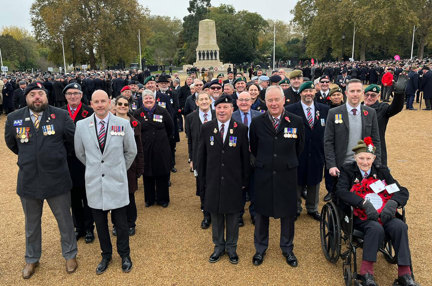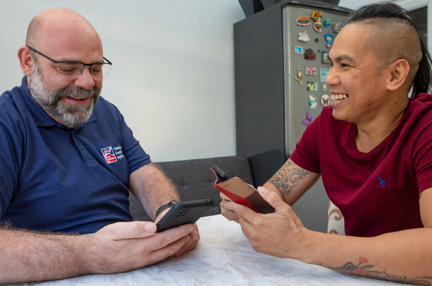 Sign up for email updates
We would love to send you updates about our work and how you can support us.
You can change your contact preferences at any time by calling us on 0300 111 2233 or emailing us. See our privacy policy for more details.