Veteran cycling and walking blindfolded for 800 miles to raise money
Published on 23 Aug 2021
A Royal Welsh veteran from Aberystwyth has been completing a three-year fundraising challenge alongside other veterans and serving soldiers in his regiment, in memory of Captain Stephen Healey who was killed in Afghanistan on 26 May 2012 when his vehicle was struck by an improvised explosive device (IED).
Captain Colin Jones MBE, from Aberystwyth, will set off from the old site of the Connaught Barracks in Dover on Monday 16 August and aims to arrive at the charity's training and rehabilitation in Llandudno on Tuesday 31 August. Colin will then complete the final part of the challenge and complete a 47-mile blindfold walk to Hightown Barracks in Wrexham. He says:
"I am looking forward to starting the final phase of this three-year challenge. During this challenge, I will revisit twelve of the Barracks that I was posted to during my army career as well as retrace some of the charity route which Stephen completed in 2012".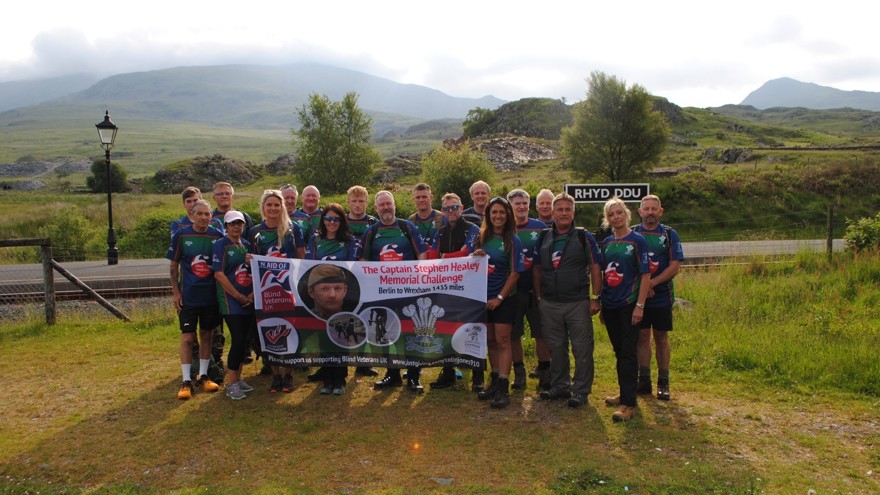 Colin has been raising funds for Blind Veterans UK since September 2019. He says:
"I didn't know Stephen personally, but I have done lots of fundraising challenges over the years. A few of the guys in my regiment knew about my fundraising so they approached me, and I agreed to do a challenge in memory of Stephen".
Colin and the Royal Welsh regiment had originally wanted to complete several physically challenging events over a planned three-year period however due to the COVID-19 pandemic, they had to reschedule most of these. On Wednesday 26 May, the 9-year anniversary of Stephen's death, Colin launched the next series of challenges. The first was ascending Snowdon blindfolded which he completed in an impressive 2 hours and 27 minutes.
More news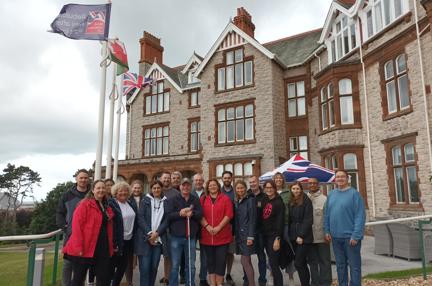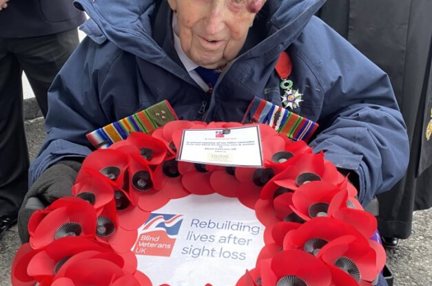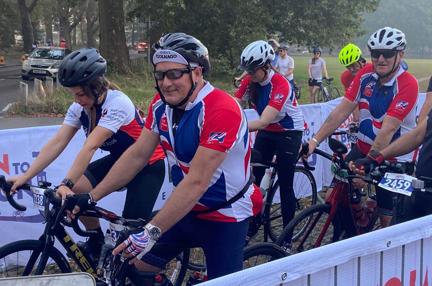 Sign up for email updates
We would love to send you updates about our work and how you can support us.
You can change your contact preferences at any time by calling us on 0300 111 2233 or emailing us. See our privacy policy for more details.