Veterans and staff celebrate ten years in Llandudno centre
Published on 20 Sept 2021
Blind Veterans UK has celebrated ten years of rebuilding the lives of thousands of blind veterans at our Llandudno base.
Our training and rehabilitation centre first opened its doors on 19 September 2011 and the charity has been marking the occasion in a number of ways.
A small group of blind veterans were able to join staff and volunteers for a gala dinner with music and entertainment. All of the staff, the majority of whom have been working outside of the building since the beginning of the pandemic, were able to gather for a celebration bbq at the weekend as well.
Blind Veterans UK's Llandudno Centre Manager Kathy Boardman says:
"It's been an amazing ten years supporting blind veterans in North Wales and we're not finished yet."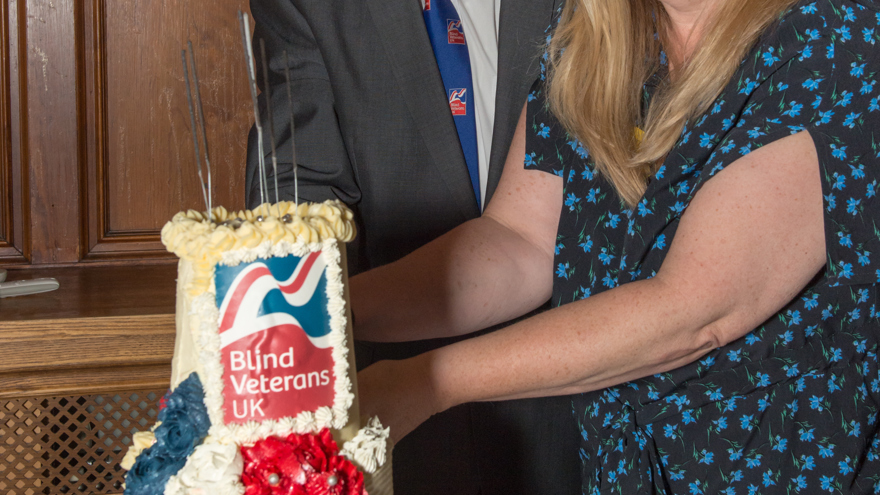 Kathy continues:
"Our veterans now have a whole range of themed weeks to choose from, like gardening and history, to re-engage with hobbies and interests.

"Our outbuildings have also been converted to independent living spaces, where our blind veterans can learn and apply vital skills in a safe setting."
One of the blind veterans attending the dinner was visiting the centre for the very first time. Geoff, 83 and from Wigan, said:
"My stay here has just been unbelievable, the staff here are so caring and can't do enough for you. To be there at the same time as the celebrations made it all extra special too.

"They've given me all sorts of equipment like a smart phone this week and I can't praise the whole experience enough. I only wish I could stay longer!"
Three local blind veterans; John, Tom, and John, also attended the dinner and spoke about the friendship they had formed with each other over the last five years that wouldn't have existed without the Llandudno Centre.
John Nicol, 83 and from Llandudno, said:
"People think it's strange when I say this but I am being completely honest when I say that I am now actually very grateful that I lost my sight.

"It was obviously hugely hard when it first happened and I thought things were over for me. But now I look back and realise that if it hadn't been for losing my sight then I would never have got to experience this marvellous place and this marvellous charity."
Fellow veteran Tom, 88 and from Deganwy, said:
"I remember when I first started coming here and John N had been volunteering helping support our blind veteran archery sessions.
"He rang me up and I told him it wasn't for me, but he persuaded me and thank heavens he did. It's wonderful and it's more about the friendship than the archery.
"My wife and friends who are outside the charity have all noticed the difference in me since we started coming here."
John W, 91 and from Abergele, said:
"This was the first time I've been back to stay since before Covid. It's been so nice to get back in and see all these old friends and all the lovely staff.

"Throughout the lockdown my Blind Veterans UK Community Support Worker Lisa called to check on me every week and if there was ever anything I needed it, was sorted straight away.

"The atmosphere in this building is magic and we've had such a brilliant week. I've introduced Tom to crafts this week and he made a love spoon for his wife."
Highlighted content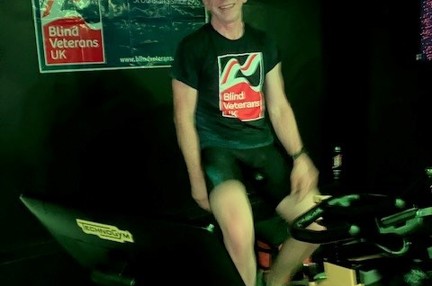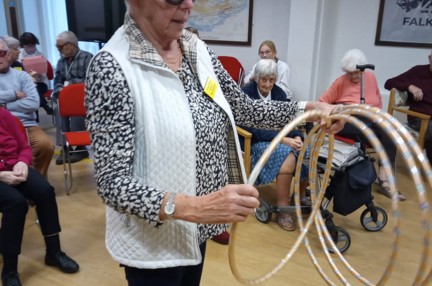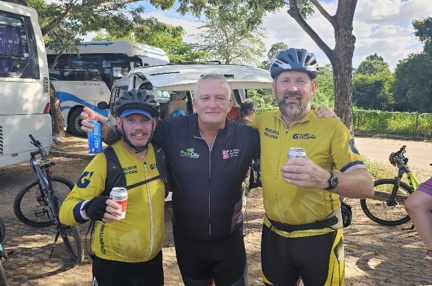 Sign up for email updates
We would love to send you updates about our work and how you can support us.
You can change your contact preferences at any time by calling us on 0300 111 2233 or emailing us. See our privacy policy for more details.