Volunteer support gives blind veteran new lease of life
Published on 18 Jul 2022
One of our blind veterans has been given a new lease of life with the support of a volunteer from the charity.
Lorna, who is 90, is receiving support to attend appointments and visit the shops but, much more than that, the volunteer is now a trusted companion.
Three years ago, Lorna was first diagnosed with macular degeneration in both eyes. Lorna said:
"At first it wasn't too serious but last March my eyesight began to deteriorate much quicker and at that point I gave up driving.
"I felt helpless, I'd always been so active and independent. I left home at 15 and had been responsible for myself ever since but suddenly I found I was unable to get around and I could no longer be involved in the activities I enjoyed such as dressmaking, knitting and being part of the operatic society.
"My sight is now very limited, I have no central vision and only a small amount of peripheral vision, I am aware of movement but I am unable to make out what is happening."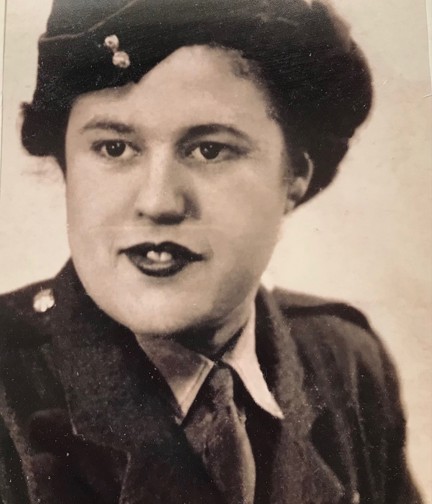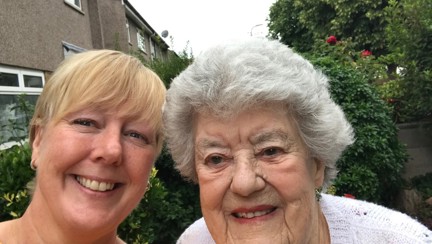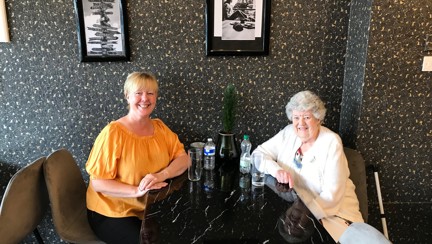 Lorna enlisted into the British Army in 1948 at the age of 17. She joined the Auxiliary Territorial Service (ATS) and worked as a switchboard operator and decoder.
During her time in the Army, Lorna was known as a daredevil and found herself in trouble on numerous occasions. Her antics even landed her a headline in the local paper on one occasion after she fell from a tower into a pile of ash.
She was medically discharged in 1951 and went on to enjoy a long career in the hospitality industry including preparing medieval banquets at a castle.
It was during a visit from Sight Cymru in 2021 that Lorna became aware of our charity and was put in touch with us. Lorna said:
"This was the best thing that ever happened."
The area that Lorna lives in is only served by one taxi which doesn't always run and Lorna was finding that she was unable to attend necessary appointments or socialise. Lorna said:
"I sat inside for two years during the pandemic and lost my confidence to get out and about. I felt my life was coming to an end but then at the beginning of this year I was put in touch with Chrissie who volunteers for Blind Veterans UK.
"I now can't wait to get out and about. I look forward to Tuesdays when Chrissie takes me to appointments, to the shops and for a bite to eat.
"She is a little goldmine to me, nothing is too much trouble and I really don't know what I would do without her.
"We've formed a partnership and I feel so comfortable in her company, it's like we've always known each other".
Chrissie has been volunteering with us for three years and is herself a member of the military family having served in the Royal Navy Service for 26 years. Chrissie said:
"Being a veteran myself means there is a natural camaraderie between myself and Lorna. We hit it off straight away and have so much in common. I even discovered that I served alongside Lorna's niece."
Chrissie volunteers in a number of ways for Blind Veterans UK including as a telephone companion, a driver and an IT helper. She said:
"The training provided by the charity has been second to none. They've provided all the knowledge I've needed to support veterans which has been invaluable. I've learnt a lot about different types of sight loss and I know I can always indicate if I feel I need or want additional training.
"The charity is special, it rebuilds lives and supports blind veterans every step of the way. Each blind veteran is treated with respect and dignity and most importantly as an individual and not a number.
"None of us knows what is around the corner and I'd like to think that if I found myself in need of help that someone would support me in my hour of need."
Like Chrissie, you can make a huge difference to a blind veteran's life by becoming a volunteer.
Find out more
More news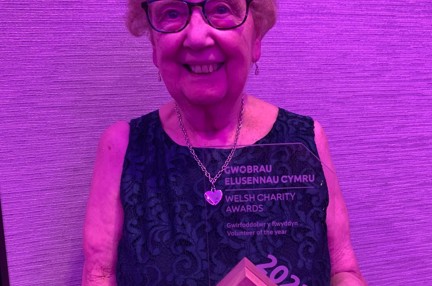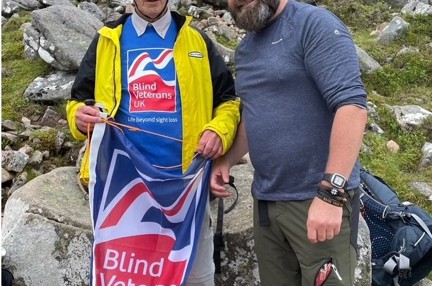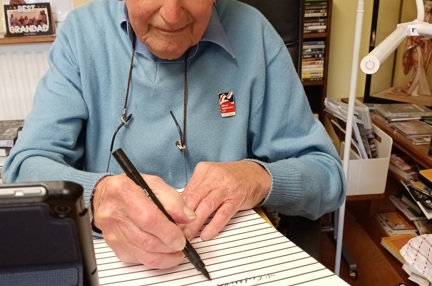 Sign up for email updates
We would love to send you updates about our work and how you can support us.
You can change your contact preferences at any time by calling us on 0300 111 2233 or emailing us. See our privacy policy for more details.