Well wishes to Ukrainian Warrior Games team heading to USA
Published on 17 Aug 2022
A team of over 30 Ukrainian disabled veterans, and their support staff, who have been training at our Centre of Wellbeing in Brighton for the last five weeks, are heading off to Orlando to compete in the Warrior Games.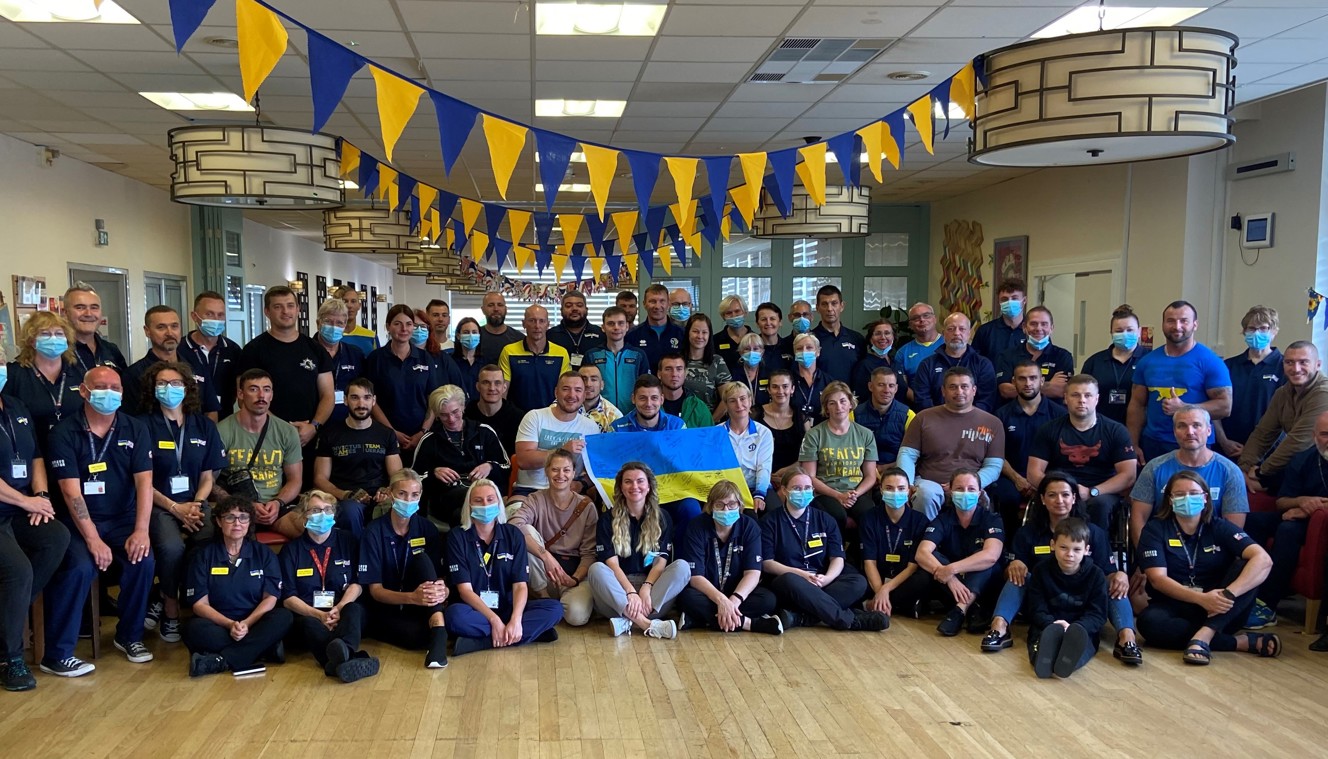 The Team's Manager, Pavlo, said:
"The team want to thank Blind Veterans UK and BRAVO VICTOR for all they have done in allowing the team to train at their best before we go to represent Ukraine in the Warrior Games.
"There is no way we would have been able to train in Ukraine in such good and peaceful conditions and we all agree that the level of support we have had here has been the highest standard.
"Our team are going to compete in the Warrior Games to not only win medals but to also keep the world's attention on all that is happening in Ukraine and to show everybody that our will to win is never gone.
"Thank you to all of our British partners that have made this possible, especially these two charities as well as The RAF, Airtanker and the Team Lewis Foundation who have been instrumental in getting us to the Games."
The team arrived in mid-July via a flight from Poland to RAF Brize Norton which was gifted and operated by AirTanker, and our staff have been supporting with sourcing training equipment and locations to make sure the athletes are as well-prepared as possible. We wanted to make sure the team were comfortable and enjoyed themselves.
Brighton Centre Manager Lesley said:
"As well as finding all the equipment and training facilities, for which we have to thank so many local people and organisations for stepping forward, we also put on fun activities to allow the team to see more of the UK and relax a little too.
"All of us at the charity wanted to help in any way we could when we heard about the opportunity to host the team. The amount of work put in by all the staff at our Brighton centre has been immense and everybody has stepped up, they have all been fantastic. I also want to thank our permanent blind veteran residents who have also been the most gracious hosts."
The team have now departed to the USA to begin competition and The RAF are leading on flying the team to compete and then back to Poland again after the games.
We would like to thank the following organisations for their support in allowing the Ukrainian team to train at their best and enjoy their time here:
University of Brighton, Lewes Leisure Centre Athletics Club & Volunteers, Worthing Leisure Centre, Worthing Harriers, Withdean Sports Complex, Burgess Hill Golf Club, The Lord Robert Centre in Bisley, Unbarred Brewery, Bar Logic, Limitless Kit, The Sussex Dance Network, Pinnacle UK, Portsmouth Dockyard, Brighton Pier, The Sea Life Centre, British Airways i360, Brighton and Hove Buses, The Brighton Big Band, Sweetwater Redemption Band, Gap Solutions, The Handcycling Association UK, Hero Bears for refugee children, Brighton and Hove Albion in the Community.
We also wish to thank specific individuals who have contributed their time and resources including; Richard Osbourne - sitting volleyball coach, Ricky Perrin and Sussex Bears Wheelchair Basketball Team, Lynden Calvert of The NSRA, Ivan Hovorun and glass pebble maker Louise Taylor.
More news
20 Nov 2023 • London | Midlands | North England | Scotland | South England | Wales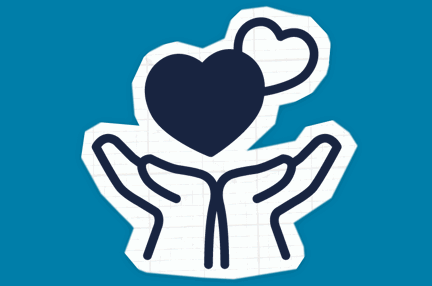 13 Nov 2023 • London | Midlands | North England | Scotland | South England | Wales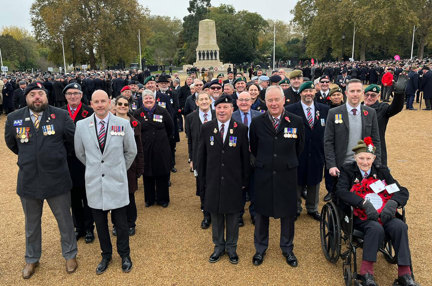 30 Oct 2023 • London | Midlands | North England | Scotland | South England | Wales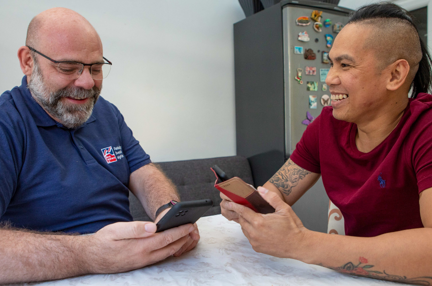 Sign up for email updates
We would love to send you updates about our work and how you can support us.
You can change your contact preferences at any time by calling us on 0300 111 2233 or emailing us. See our privacy policy for more details.