Working with Amazon to create voice controlled 'smart centre'
Amazon and Vocala transform our Llandudno centre of wellbeing into voice controlled 'smart centre'. The first Alexa Smart Property in Wales.
Published on 14 Mar 2023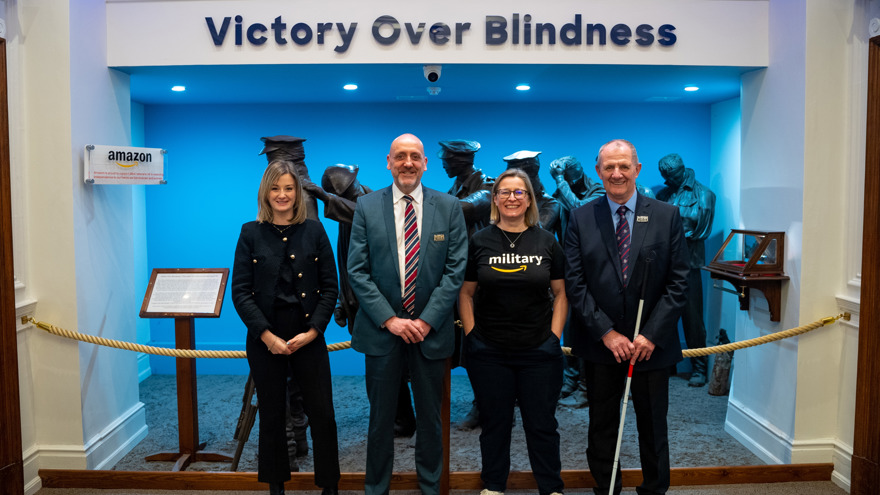 We have unveiled a new 'smart' system at our centre of wellbeing in Llandudno which uses Amazon Echo devices to give our veterans more independence and staff new ways to communicate.
The system, called Alexa Smart Properties, has been installed by Amazon and Solution Provider Vocala, and enables our blind veterans to get assistance with orientation around the centre; access information like menus, entertainment, and services; and to call reception with Alexa-to-Alexa calling, using only their voice. It also benefits our staff by enabling them to make announcements and voice and video calls to other Alexa-enabled devices throughout the centre.
When someone loses their sight, their world can shrink and the things one might take for granted are no longer possible. Staying connected with friends and family, up-to-date with news and current affairs, stimulated by interaction, and being part of the community within which they live, are all examples of the barriers which result in people living with sight loss feeling isolated and vulnerable.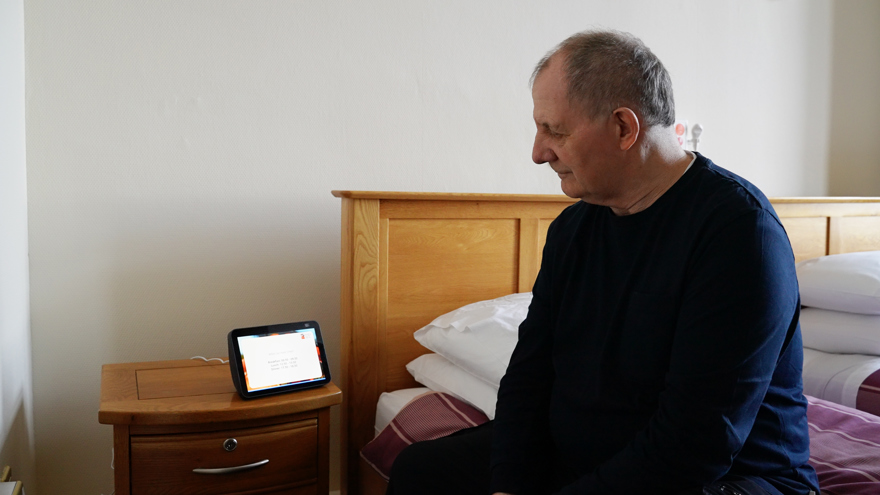 Harnessing technology has always been part of our ethos and our smart centre, powered by Alexa Smart Properties, will further enhance our veterans' experiences, and help them lead inclusive, independent, and fulfilling lives.
Blind Veterans UK and Alexa Smart Properties will do this in three ways:

Orientation – A blind veteran will be able to self-orientate within any area of the centre by asking Alexa. This includes getting from point A to point B and locating objects within a specific room.
Access to information - A blind veteran will be able to find information such as what's for lunch, fire safety procedures, and access news on the charity and its history by asking Alexa
Access to services - A blind veteran will be able to find out what events are scheduled and listen to radio by asking Alexa
All of these elements are connected by the principal of giving blind veterans the tools to do more themselves and is an example of the charity's goal for them to live as independent lives as possible.
Kathy Boardman, Blind Veterans UK Llandudno Centre Manager, said: "Having identified the need to make our centres truly centres of excellence, including in technological advancement, we reached out to Amazon Web Services to find solutions. We're very excited to have Alexa as an integral part of the team at our Centres for Wellbeing."
Meryem Tom, Director Alexa Enterprise EU, said: "Blind Veterans UK is one of the first organisations in the UK to install Alexa Smart Properties and we are really excited about the benefits it will bring to the veterans and the care team."
John Quintas, Director of Inclusive Communities at Amazon, said: "Our support to Blind Veterans UK allows us to demonstrate Amazon's commitment to all people with disabilities and our military communities around the globe. Our Alexa technology improves the quality of life for veterans by helping to make their lives more independent, accessible and fun."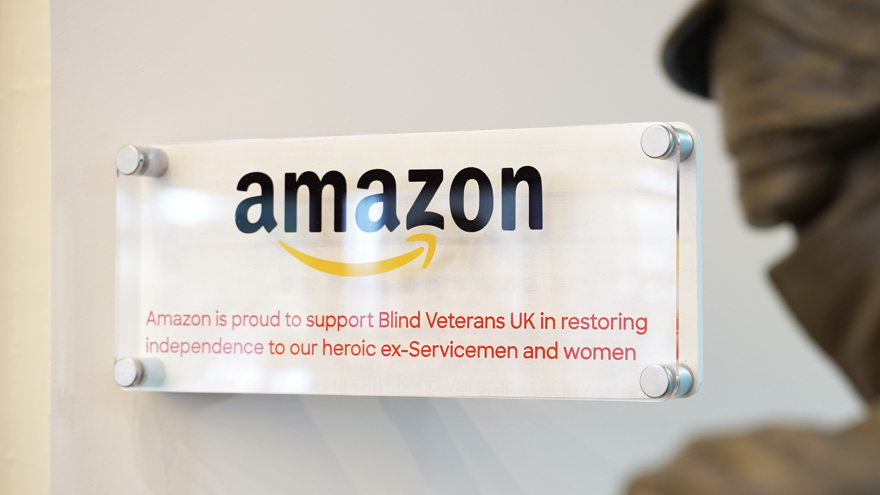 More news
20 Nov 2023 • Wales
Our CEO Adrian Bell gives his thoughts on the importance of safeguarding.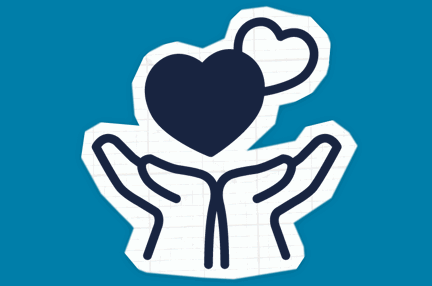 13 Nov 2023 • Wales
Pictures and stories from around the country on Remembrance Sunday 2023.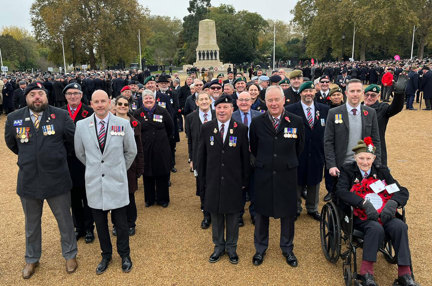 30 Oct 2023 • Wales
We're proud to announce that following extensive testing, our website has received 'Accredited Plus' certification.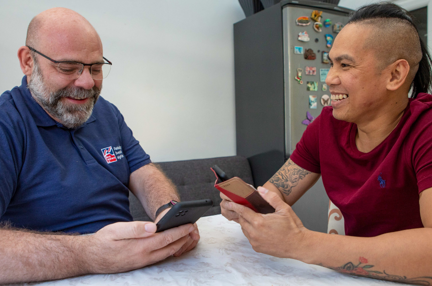 Sign up for email updates
We would love to send you updates about our work and how you can support us.
You can change your contact preferences at any time by calling us on 0300 111 2233 or emailing us. See our privacy policy for more details.