Accessible banking for sight loss
Published on 28 Sept 2023
If you're blind or partially sighted, your bank has a legal obligation to provide ways for you to be able to access your money and account information easily.
Make sure you tell your bank you have a vision impairment and ask them about the following: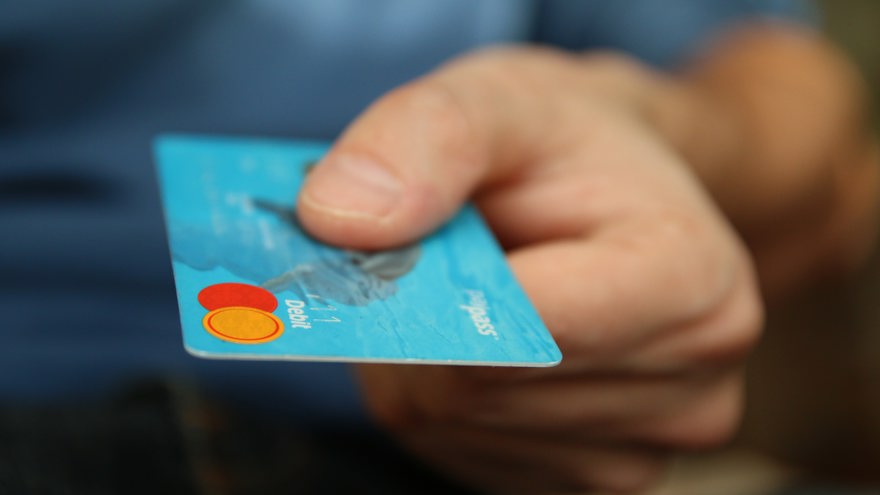 Getting your account information
Your bank should provide your statement and other information in a way you can access. You can request large or high-contrast print, Braille, or other formats.
Some banks also provide a priority telephone number for customers with a disability.
Withdrawing money
In a branch
If you have a local branch of your bank, you might want to withdraw money at the counter.
It can help to ask them to count out coins or notes by denomination. If you struggle to differentiate between the different notes, try sticking to one type of note - for example, £10 notes - so it's easier to manage. You can also do this when getting 'cash back' at a supermarket.
At a cash point
These days, a lot of cash point machines have a built-in headphone socket so you can get spoken feedback rather than relying on the screen.
Also, the keypads should have tactile markings to help you navigate - for example a raised dot on the number 5, a circle on the 'Confirm' button, and a cross on 'Cancel'.
Think about safer times to withdraw your money and be organised, putting it away before moving away from the machine or counter.
Debit and credit cards
Some cards now have a 'notch' on them, so you know which way round to put them into cash machines or chip-and-PIN machines. Also, some banks now provide cards with high-visibility text or Braille markings to help you identify them.
Banks are obliged to give you the option of a 'chip-and-signature' card instead of chip-and-pin, which you may prefer if you find the keypads difficult to use.
Many transactions are now 'contactless' anyway so you may not need to put your PIN in very often.
Using an option like Apple Pay or Google Pay means you can register your card on your smartphone and use that to pay instead of your card.
Writing guides like a simple signature guide are handy and most banks will do a chequebook version if you need one. Some banks will also provide a signature stamp.
Managing your money
Try to keep all your banking correspondence together so when you go to the branch you have everything to hand and you're not wasting valuable assistance time looking for letters.
Many banks offer telephone banking services for managing payments or checking your balance. Check with your bank to find out more.
Most banks will provide a way to manage accounts online, either via a website or an app. Many people find this convenient, though sometimes there are accessibility problems and they may not work well with screen readers, for example.
Some banks can supply extra equipment for you to use at home which allows you to access their online services more easily (for example, the PINsentry machine). Again, check with your bank for details of what extra services they can provide.
Apply for support now
If you have a service record and a visual impairment, we could help you regain your independence.
Read more
1 Oct 2023
The most important steps you should take if you think your vision has changed or deteriorated.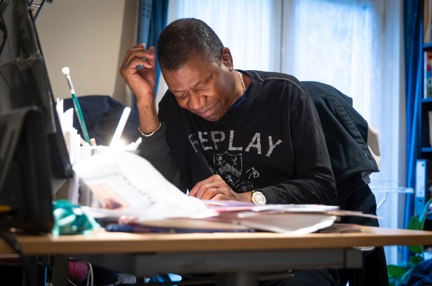 26 Oct 2023
A step-by-step guide for anyone who wants to learn the best way of guiding someone with sight loss.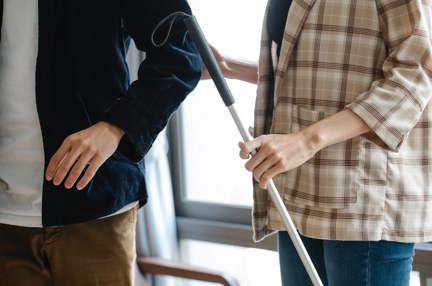 28 Sept 2023
Understanding the different parts of the eye and how they can affect your vision.