Building a Future for Blind Veterans
Thank you to everyone who attended our free online event, Building a Future for Blind Veterans.
Led by Blind Veterans UK President Colin, who is a blind veteran himself, you heard first hand how gifts in Wills give our veterans a new lease of life, and how you can leave a gift or access our Will services. 
Just in case you missed it or didn't sign up, a recording of the event is available to watch below.
Our speakers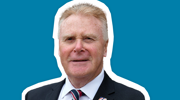 Colin Williamson, President
Colin became the sixth President of Blind Veterans UK in 2017. He served in the Royal Artillery, and has been a beneficiary of Blind Veterans UK since 2003, after losing his sight following a serious assault. Colin has volunteered and worked for us since 2005. He is our Member Engagement Lead and, as President, he is also a trustee. "I'm proud and privileged to now be able to help the blind ex-Servicemen and women that will follow in our footsteps."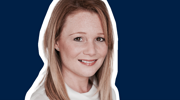 Nicky Shaw, Director of Operations
Nicky joined in 2015, building on a career within the voluntary sector where she led in operational delivery, change management, and business expansion programmes. At Blind Veterans UK, Nicky oversees the service delivery for our blind veterans. Her role includes the development of our regionalised community support structure as well as our Centres for Wellbeing. "I am honoured to serve those blind veterans who have served our country!"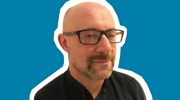 Paul Hartley, Rehabilitation Practice Development Lead
After training as a rehabilitation officer (ROVI) in Glasgow, Paul joined the charity in 2001 as a sight loss practitioner. From 2017 to 2022 Paul led the VI & Tech team in Brighton and is now the National Rehabilitation Practice Development Lead. "My role provides a great platform to create opportunities to grow and develop vision rehabilitation interventions to help our blind veterans to live the best version of their lives, and also the sight loss community as a whole."
Whether you'd like us to send you a free guide or give you a call about leaving a gift in your Will, fill out our online form and we'll be touch.
Let us know
Read more
Your support is vital to us. Gifts in Wills help us to support five in ten of our blind veterans.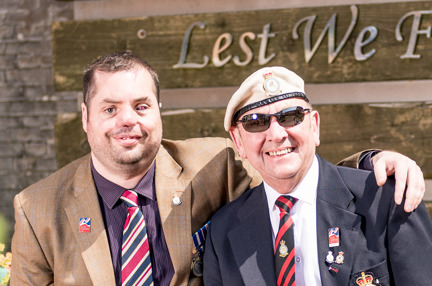 Our answers to questions about writing a Will, leaving a gift, and links to helpful advice on legal and tax issues.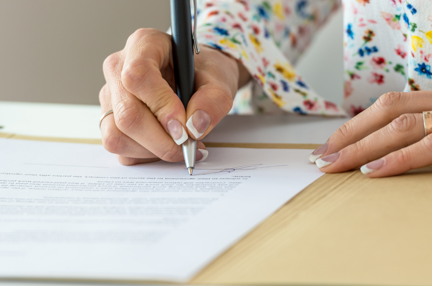 Let us know if you would like us to send you a free guide or discuss leaving a gift to us in your Will.