Fighting Chance appeal
During the cost-of-living crisis, blind veterans are especially vulnerable. Please will you give them a fighting chance?
Error: Please select an donation amount or enter a new amount in the 'or choose a different amount' text input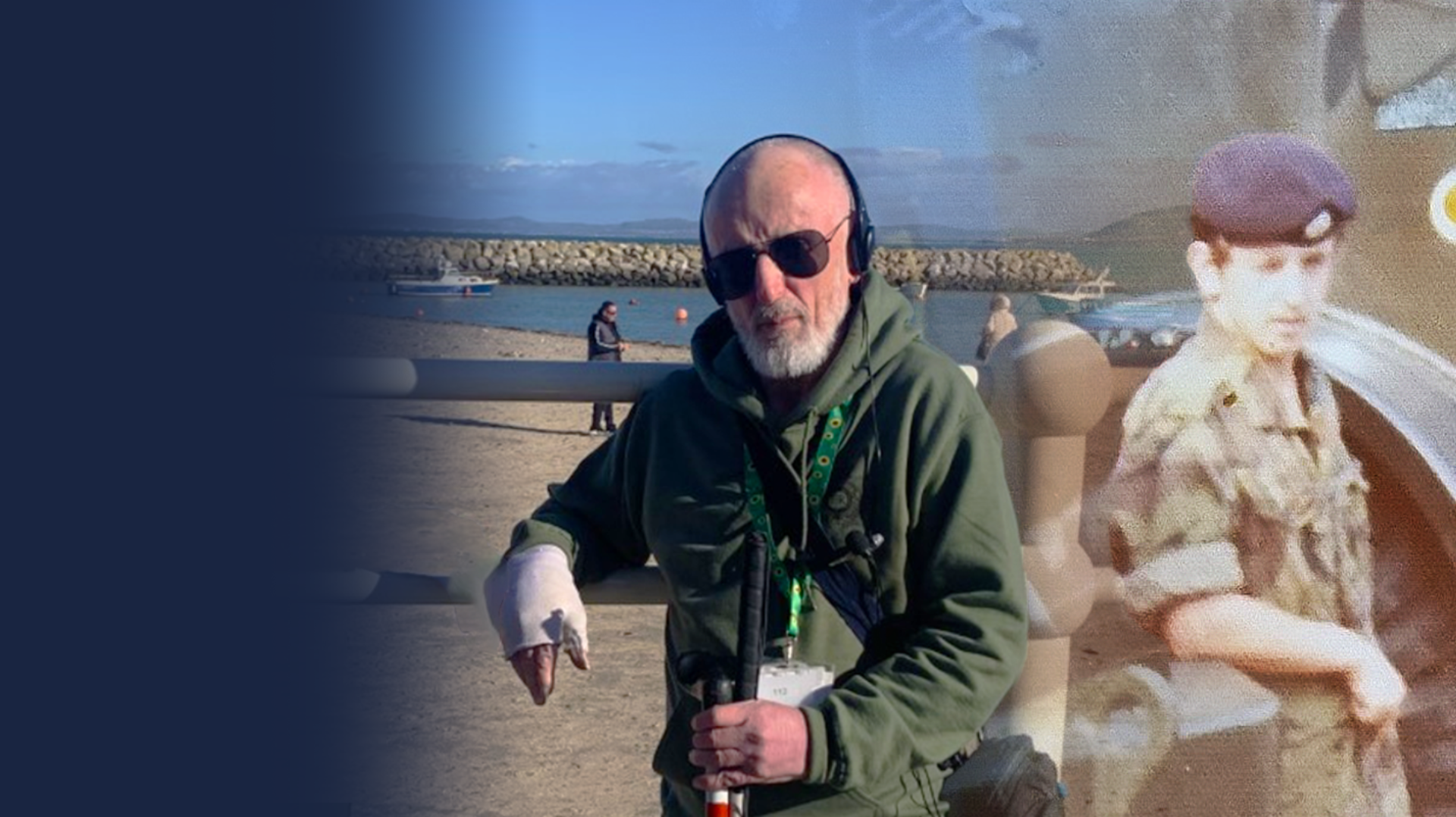 Dean spent ten years in the army before his sight loss, stationed in Northern Ireland, Germany and Belize.
It was such a shock for Dean to lose his sight - and feel a prisoner in his own home - that he suffered with post traumatic stress disorder and depression.
When support worker Katherine first met him, he'd hit rock bottom.
With every day a desperate struggle, Dean saw no point in carrying on. Katherine says, "he told me that the day I came round, he was giving it two weeks. If he felt no different in two weeks, then he was going to end it".
Thankfully, Katherine was able to support him, find solutions to his problems, and bring happiness back into his life. She issued him with a cane and gave him mobility training, so he felt able to leave his house again and gave him technology that allows him to look after himself. 
Dean says Katherine saved his life. She has also given him the skills he needs to adapt to new situations, like the cost-of-living crisis. 
Dean has his independence back
Thanks to Katherine's expert support, Dean is much less vulnerable.
He has technology to help him cook for himself and manage his affairs. He uses a specially adapted smart phone and has a scanner that will take a picture of anything he wants to read - a letter or a leaflet containing valuable advice - and the device will then read the text to him. 
The cost-of-living crisis is affecting everyone's lives. But instead of being at a disadvantage because of his sight loss, Dean has skills and devices that level the playing field and his confidence has been restored. 
Without these, he wouldn't have had a fighting chance.
Help us support more veterans like Dean.
Donate now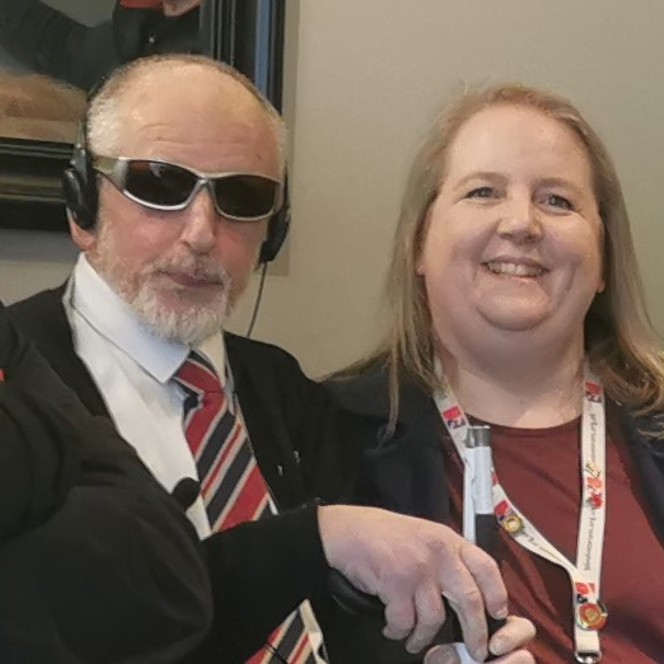 Dean's mental health has improved, too.
As well as technology helping him with practical chores, it's also helped his mental health. Before he lost his sight, Dean loved to paint model soldiers. Afterwards, he used to sit at home, doing nothing. His spirit was broken. Sadly, loss of sight often leads to a veteran losing their life's passions and not being able to paint anymore only added to Dean's feeling that his life had no purpose.
During his visit to our Centre of Wellbeing in Llandudno, Dean learned to use a magnifying machine that zoomed in on the figures enough for him to be able to paint them again.
Now, he says, "if I get down, I just get a box out and sit in front of the screen and I paint them. I don't know what I would have done without that".
This boost to his mental health keeps him positive and now he looks for any challenge - even taking on the country's longest zip wire. As Katherine says, "he couldn't see a future with any purpose in it. And now? He's laughing. He's the voice you can hear at any gathering".
Please give them a chance
For blind veterans, most things are harder to manage. The cost-of-living crisis is no exception.
Paul's story
Paul is another blind veteran who overcame a crisis. He went from being broken mentally and physically, to marching past the King at the Remembrance parade in November.
Read more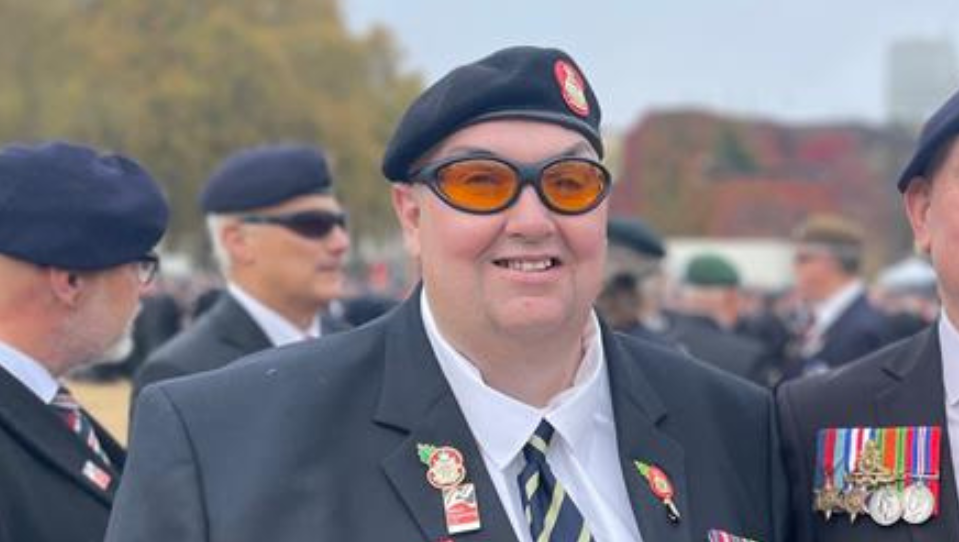 More ways to support our work
Whether you want to run a marathon or host a pub quiz, your fundraising efforts are vital to the work we do.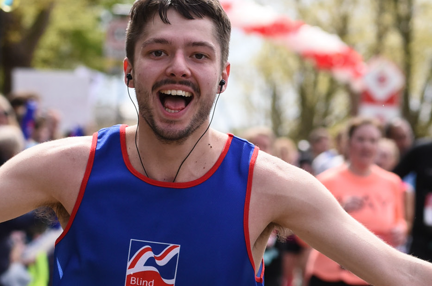 Volunteers are crucial to the work we do. Find out how you could make a huge difference to blind veterans' lives.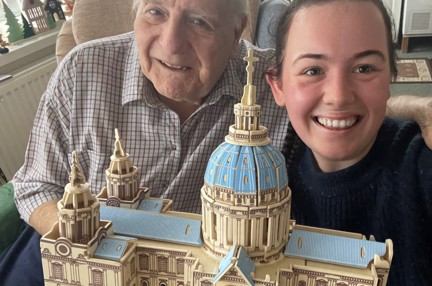 Have some fun, help blind veterans and be in with a chance to win some cash by playing our raffle and lottery.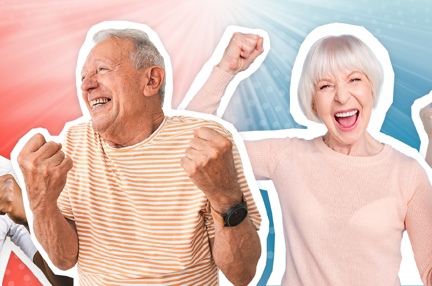 Sign up for email updates
We would love to send you updates about our work and how you can support us.
You can change your contact preferences at any time by calling us on 0300 111 2233 or emailing us. See our privacy policy for more details.