Our Brighton Centre of Wellbeing: 85 years of history
On 3 August 2023, our iconic Brighton Centre of Wellbeing closed its doors for the last time after 85 years and we prepared for our move along the coast to Rustington.
When it was constructed in 1938, it was the country's first purpose-built rehabilitation Centre for the blind. Over the years, thousands of blind veterans and their families used the Centre for training, rehabilitation and holidays. 
The building's design was the work of innovative London architect, Frances Lorne, with input from blind veterans. It was so striking at the time that it even received a mention in novelist Graham Greene's bestseller, Brighton Rock.
We look back on how the Centre came to be and remember 85 years of glorious history in Brighton...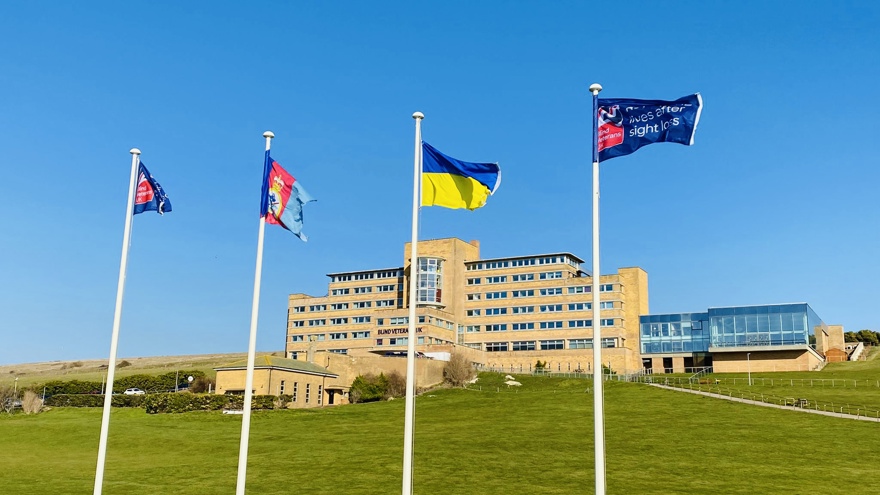 1915:
Soon after the charity is founded, the decision is made that, along with our headquarters in Regent's Park, London, we need somewhere on the coast for Members to rest and convalesce. We open a small Centre near Brighton Railway Station, then move again less than two years later into a far bigger building nearby, West House. This becomes our base for training and rehabilitation.
1935:
By the mid-30s, West House is full to capacity and the site at Ovingdean is found. The charity commissions flamboyant architect, Francis Lorne, to design the new Centre and, for the first time, Members are asked for their ideas and input into the design. What Lorne produces is quite remarkable - a striking six-storey art deco building of fireproof steel and brick, which from a distance looks like an aeroplane.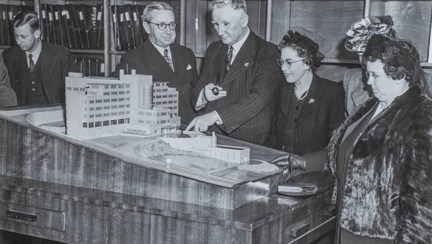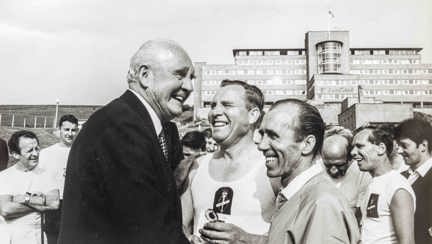 1938:
The new Centre opens to great fanfare on 10 October 1938. Members are particularly enthused about its modern and fancy features such as a gramophone, a grand piano, safety ash trays and whole rooms dedicated to braille and dominoes. Our Chairman, Lord Fraser, later writes in his book that it was "designed to meet the specific needs of the blind more completely than had been done anywhere in the world. Architecturally it was far in advance of its time."
1940:
Following the outbreak of war and subsequent concerns about the safety and suitability of the area for our veterans, we take the decision to relocate temporarily to the countryside. We move to Church Stretton in Shropshire and our Brighton Centre is taken over by the Royal Navy and used as a shore-based training establishment.
1946:
At the end of the war, we return from Church Stretton and activities at Brighton soon return to normal. Over the years, numerous celebrities visit to lend their support including Max Miller, Helen Keller, Tessie O'Shea, Bernard Cribbins and Dame Vera Lynn. Meanwhile, in 1957, the eminent film directory Anthony Asquith makes a short film about us at the Centre.
1962:
Ten years after becoming our Patron, Her Majesty Queen Elizabeth visits our Centre in Brighton, accompanied by the Duke of Edinburgh. She makes a speech wishing Members and their families "the best of good luck", which is met by thunderous applause.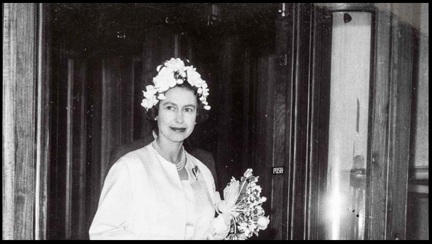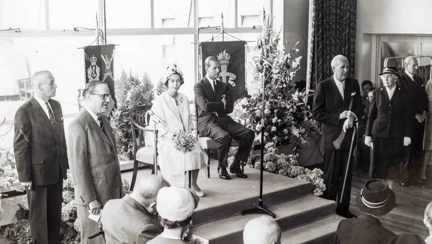 1970s:
A new South Wing is added on to the building which houses workshops, bowling and – at the blind veterans' request – a swimming pool.
1985:
The Queen and Prince Philip visit for a second time to officially open the new wing. A plaque is placed outside the escort office to mark this special day, alongside a braille version.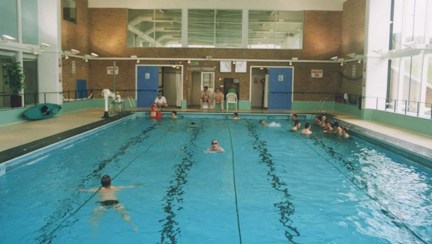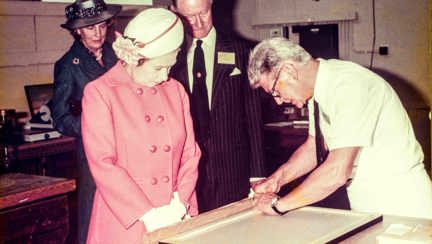 2000:
The charity makes the decision to widen the membership from war-blinded veterans only to all vision-impaired ex-Servicemen and women, regardless of how or when they lost their sight. As a result of this, most new Members come to us with age-related conditions such as macular degeneration.
2021:
This shift in our demographic inevitably changes the needs of the charity and our Centre at Brighton is sadly deemed no longer fit for purpose. Our then Chief Executive, Nick Caplin CB CBE, says, "The blind veteran population we support today is very different to that of the 1930s. The average age is now 87. Moving to a new building will mean we can offer different services that far better suit their needs and the needs of future blind veterans."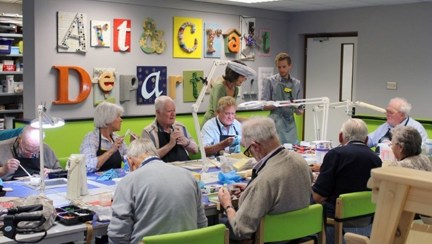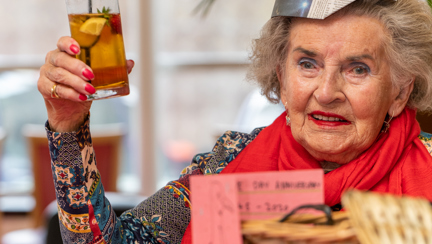 2022:
A new site is found along the coast at Rustington and construction work begins in order to create a modern, purpose-built Centre to replace our home at Brighton.
2023:
On 3 August, we hold a poignant 'standing down' ceremony at Brighton to mark the closure of the Centre after 85 years. During the event, a group of blind veterans march the 22 miles from Brighton to Rustington transporting a time capsule buried in 2015 mark our 100th anniversary. As the group arrive at the site in Rustington, the construction workers line up in a guard of honour and applaud.