Blind Veterans UK was founded in London in 1915 by publisher and newspaper owner Sir Arthur Pearson. Sir Arthur, who was blind himself, set up the charity to help the substantial numbers of veterans losing their sight during the First World War.
Originally called the Blinded Soldiers and Sailors Care Committee, we soon became known as St Dunstan's, which was the name of our first headquarters in Regent's Park, central London.
Drawing on his own experience of sight loss, Sir Arthur's aim was to help veterans "learn to be blind" by providing rehabilitation, training and lifelong support. He helped veterans acquire new skills to adapt to their sight loss and live a fulfilling, independent life.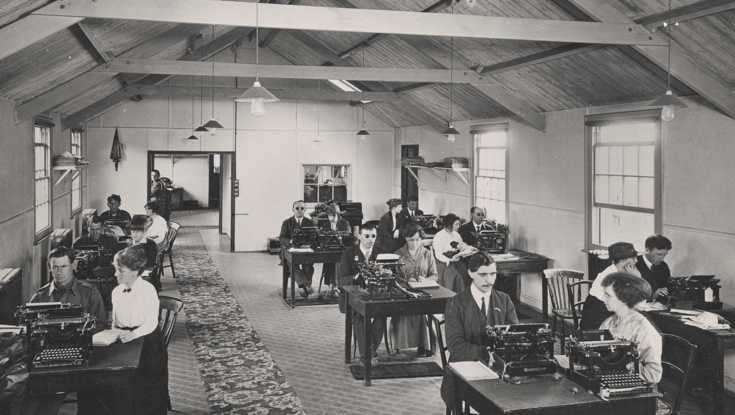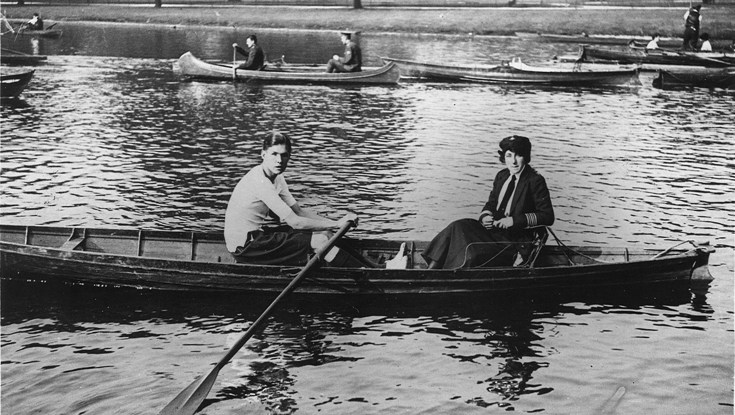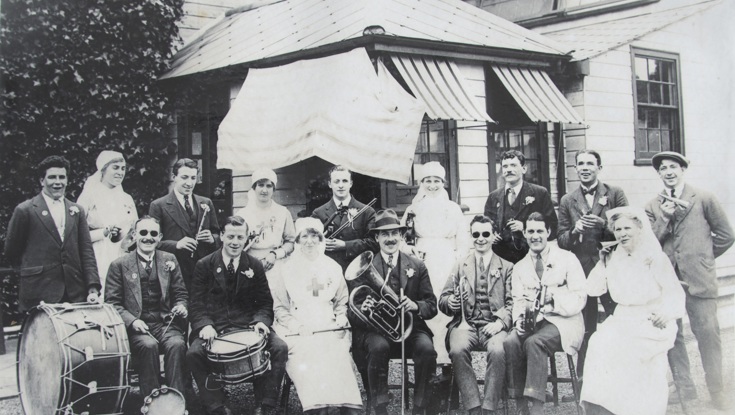 In the following years, we supported those blinded in subsequent wars and military engagements, including the Second World War and, more recently, the conflicts in the Falklands, Iraq and Afghanistan. Initially, we only supported veterans who had been blinded in service.
Since 2000, we help all vision-impaired ex-Servicemen and women, regardless of how or when they lost their sight.
In 1984, we moved to our headquarters in Harcourt Street in Central London. and then in 2021, we moved to our current headquarters in Queens Square also in Central London. We also have two specially designed centres of wellbeing where our beneficiaries can receive rehabilitation, respite, training and care. Our Brighton Centre has been operating since 1938, and our facility in Llandudno, North Wales, opened in 2011. 
We changed our name to Blind Veterans UK in 2012, to better reflect what we do as a charity.
Our centenary
In 2015 we celebrated 100 years of life-changing support to blind veterans with a whole year of special events.
In June, 6,000 guests, mostly blind veterans and their families, attended the Blind Veterans UK Centenary Garden Party at Buckingham Palace.
We were graced by the company of Her Royal Highness the Countess of Wessex, who represented Her Majesty The Queen and the Royal Household and would later go on to become our Patron. To the delight of our veterans the Countess spent the afternoon taking her time to speak with as many blind veterans and their families as possible.
In October we also held a special Service of Thanksgiving at Westminster Abbey to mark our centennial year and we were joined by 1,800 guests for the Service which was performed by blind veterans, volunteers, staff and celebrities including Dame Barbara Windsor and David Dimbleby.
Following the Service of Thanksgiving the bells of Westminster Abbey rang in joyous celebration as blind veterans and their guests headed to the College Garden to enjoy lunch.
Marking ten years at our Llandudno Centre
In this video, Billy Baxter, one of our blind veterans and our Vice President, talks about the opening of our spectacular rehabilitation and training centre in Llandudno in 2011. 
Hear staff members, volunteers and beneficiaries speak about their most memorable moments as we marked our ten-year anniversary at our state-of-the-art facility in North Wales. 
Play audio described version
Farewell to an architectural marvel
Our iconic Brighton Centre closed its doors on 3 August 2023 for the last time after 85 years.
The building, located just off the seafront in Ovingdean, was the country's first ever purpose-built rehabilitation Centre for the blind. A striking art deco design which, from afar, looks like an aircraft, it even received a mention in novelist Graham Greene's bestseller, Brighton Rock.
Read about the history of our Brighton Centre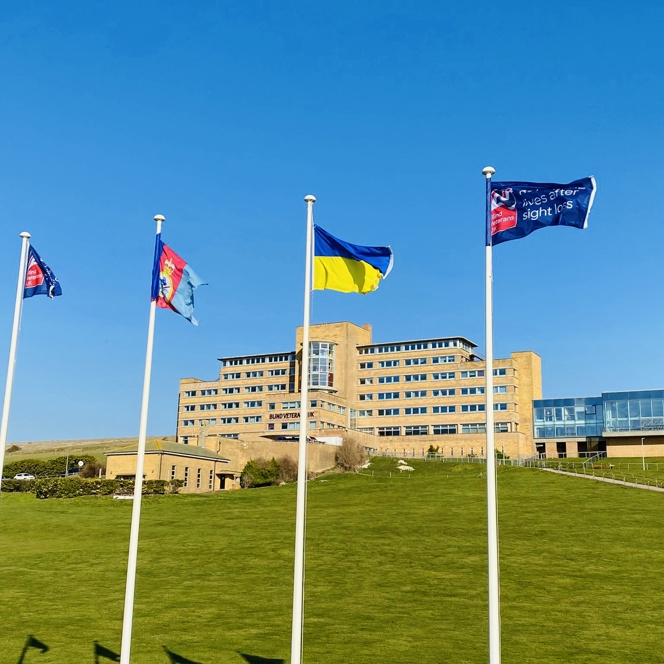 Unseen Stories podcast
Find out more about our beneficiaries and our charity's rich history of helping veterans in our Unseen Stories podcast
Unseen Stories podcast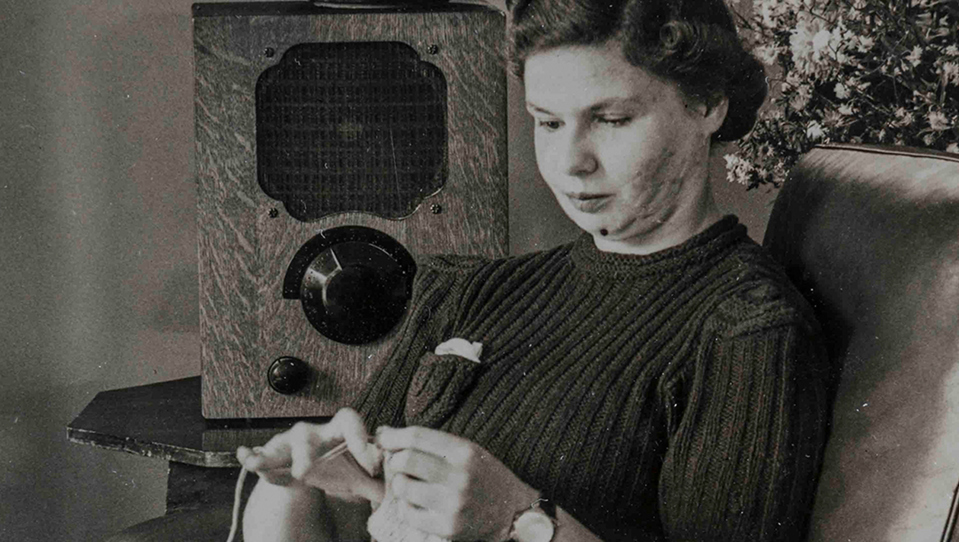 Read more
Find out about what we do as a charity, and how we help blind veterans across the UK.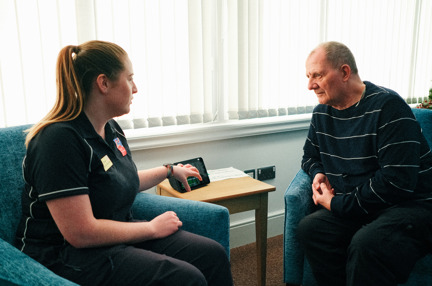 Find out about how we transform blind veterans' lives, the achievements of our supporters and how we spend our money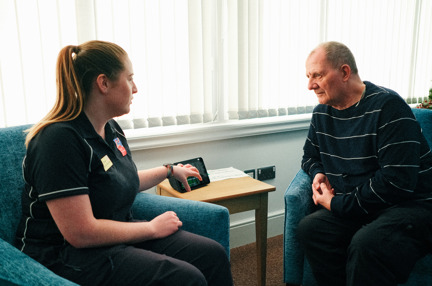 To commemorate 100 years since the First World War ended, we unveiled an iconic statue at Manchester Piccadilly.