Blind veteran holds art exhibition of life's work
Published on 9 Jun 2023
One of our blind veterans is holding an exhibition of his life's work at a gallery in Bridport. Titled 'A Colourist's World', it features a variety of works from his 70-year career including oil paintings, watercolours, drawings and ceramics.
Blind veteran Philip Sutton RA, who is 94-years-old, entered the RAF for National Service in 1946. In 1948 he was sent out to Berlin with Transport Command where he spent the next year servicing the airplanes that were flying fuel, food and water into the city during the Berlin Airlift. He says:
"The planes came in every three or four minutes, unloaded their cargo, then went back to the British sector to load up again. It was incredible."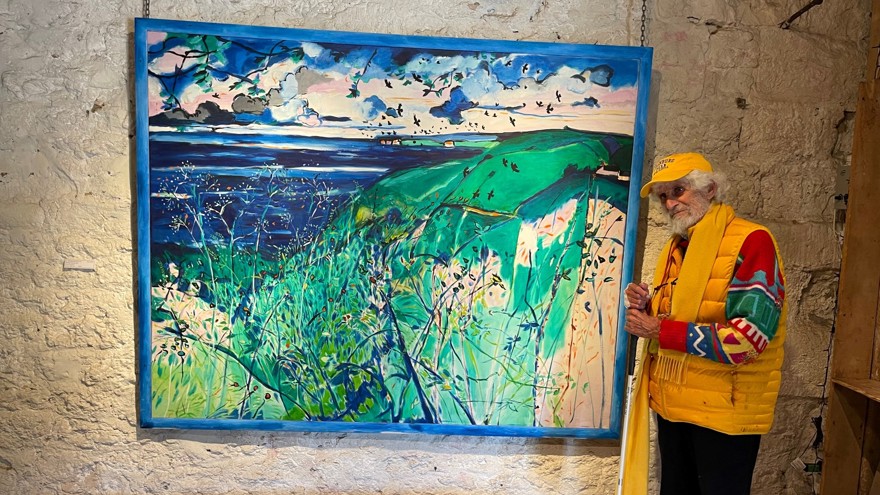 Following his National Service he entered the Slade School of Fine Art and went on to do fellowships in France, Italy and Spain. He returned to the Slade School to teach before hosting a series of solo exhibitions throughout the UK. Philip then went on to travel the world and paint in places including Australia, Fiji, Ireland and Crete.
In 1986 he received a commission from London Transport to create a London Underground poster for Soho and in 1987 he designed a new set of stamps for the Post Office. In 1988 he was elected a Royal Academician.
It was later in life at the age of 89 that Philip began to lose his sight to glaucoma and macular degeneration. He says:
"It's been a gradual decline but its 99% gone now. As a painter it was a bit of a shock as I had spent my whole life studying how things look."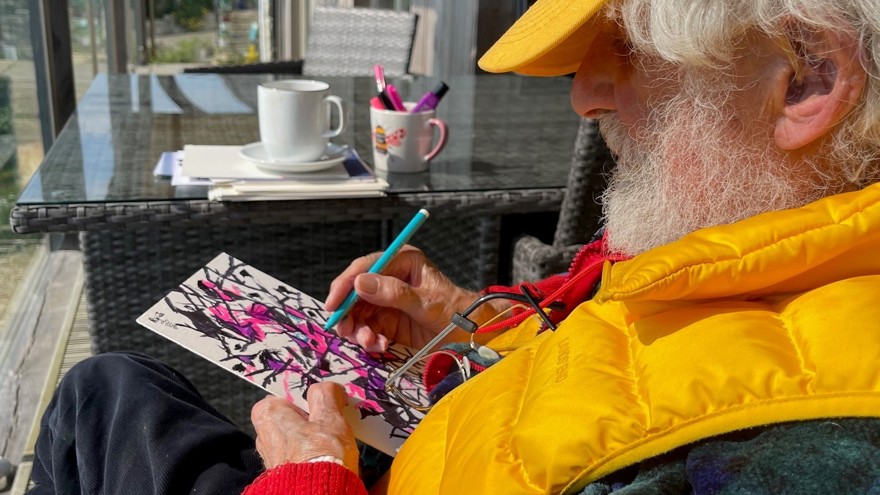 In 2022 he found out about our charity and started receiving our support. He says:
"I've been incredibly impressed with Blind Veterans UK, they've been ever so helpful. They've given me all sorts of kit to make living independently more easy.
"Things like lights that go on the top of my easel so I can see what I'm painting, and a phone with big number buttons so I can call my family. They've even given me a machine so I can listen to talking books. I've had a lifelong love of literature so these talking books are an absolute god send."
Philip's exhibition, 'A Colourist's World', will run until 8 July at Sladers Yard Gallery in West Bay. His art will also feature in the Royal Academy's Summer Exhibition between 13 June and 20 August.
More news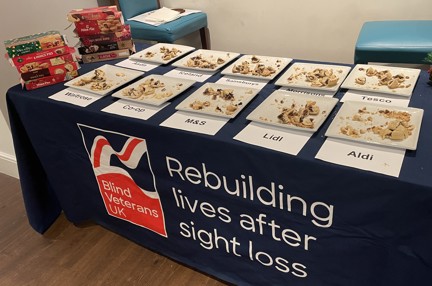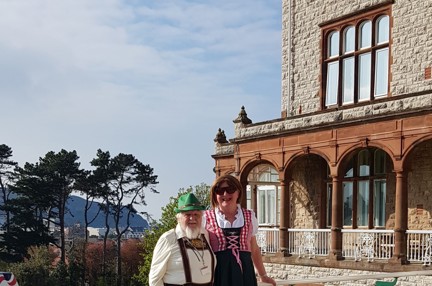 Sign up for email updates
We would love to send you updates about our work and how you can support us.
You can change your contact preferences at any time by calling us on 0300 111 2233 or emailing us. See our privacy policy for more details.