Bringing blind and sighted veterans together in North Wales
Published on 25 May 2022
We've collaborated with Woody's Lodge in North Wales to bring blind and sighted veterans together at our Llandudno Centre of Wellbeing.
At our centre, vision-impaired ex-Service men and women can come together for rehabilitation and support. This collaboration will invite sighted veterans into the centre so more veterans can enjoy socialising and taking part in activities together.
Mark, our Rehabilitation Support Team Leader, said:
"We've been looking for opportunities to work together with other local veterans' groups. We're aware that some of our blind veterans can feel isolated and this is a fantastic opportunity to increase their social interaction.
"Working with Woody's Lodge we have now created a drop-in centre at our very own woodland cabin. We very much hope that this collaboration will lead to new friendships for all and increased awareness of both our centre and visual impairment locally."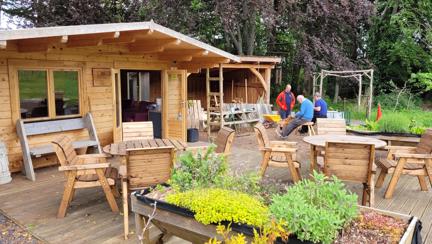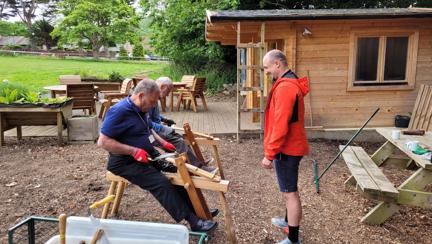 We're hoping to run these sessions regularly and local blind veteran Carl will open the cabin for the sessions and meet and greet veterans.
Carl said:
"This is such an amazing opportunity for veterans to get together especially after the last couple of years where opportunities to socialise have been so limited. The veteran community is the biggest thing I have in my life, most of my friends are blind veterans. It will be lovely to meet the wider veteran community in North Wales."
Veterans are invited to attend the official opening of Woody's Lodge at our Llandudno Centre of Wellbeing on Friday May 27 between 10am and 1pm to try out the activities available including painting and archery.
Special glasses will be on hand to allow the sighted veterans to experience what it is like for a blind veteran to take part in the activities. The glasses mimic certain sight-loss conditions.
If you, or someone you know, served in the Armed Forces, including National Service, and are now struggling with sight loss, then please get in touch.
Apply for support
More news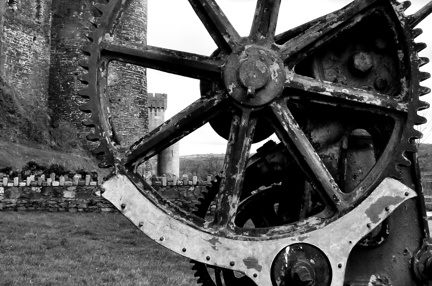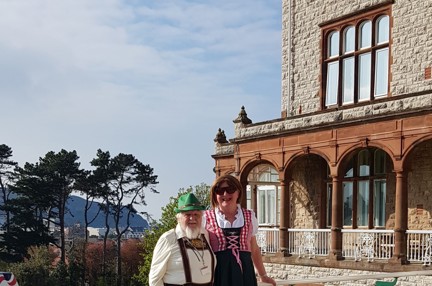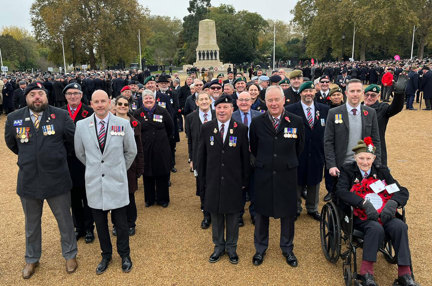 Sign up for email updates
We would love to send you updates about our work and how you can support us.
You can change your contact preferences at any time by calling us on 0300 111 2233 or emailing us. See our privacy policy for more details.