Get involved in our Gift a Wreath campaign
Published on 7 Nov 2023
Remembrance is a special time of year for veterans, their families and those in active service. Every November, blind veterans, staff, and volunteers come together to remember those who made the ultimate sacrifice.
On Remembrance Sunday, we support our blind veterans in making the journey to London to march past the Cenotaph but many veterans chose to mark the important occasion at events closer to home.
We are calling out to groups, organisations and individuals across the UK to 'Gift a Wreath' to be laid by our blind veterans at local Remembrance events around the country.
A suggested donation of £200 will enable a blind veteran to take part in Remembrance in their local community. It will also ensure our veterans are able to continue receiving vital support to help them lead independent and fulfilling lives. Blind veterans Tony, Noeline and Jim will all be laying wreaths gifted as part of this campaign.
What it means to our blind veterans
Tony
Blind veteran Tony, who is 88 and from Brighton, served with the RAF Police. Last year Tony laid a wreath at Brighton Train Station and will be doing so again this year. Tony said:
"It's hard to put into words what laying a wreath means to me, it's about remembering so many people including my father who fought in the First World War and remembering fellow blind veterans who are no longer with us but were like brothers to me.

"I also reflect on being evacuated from my home at six years old during the Second World War and those who gave their lives in that conflict. It's about showing respect and gratitude. If it wasn't for those young men, what would our lives look like today?

"Having the opportunity to lay a wreath and to be part of Remembrance Day events is a wonderful thing."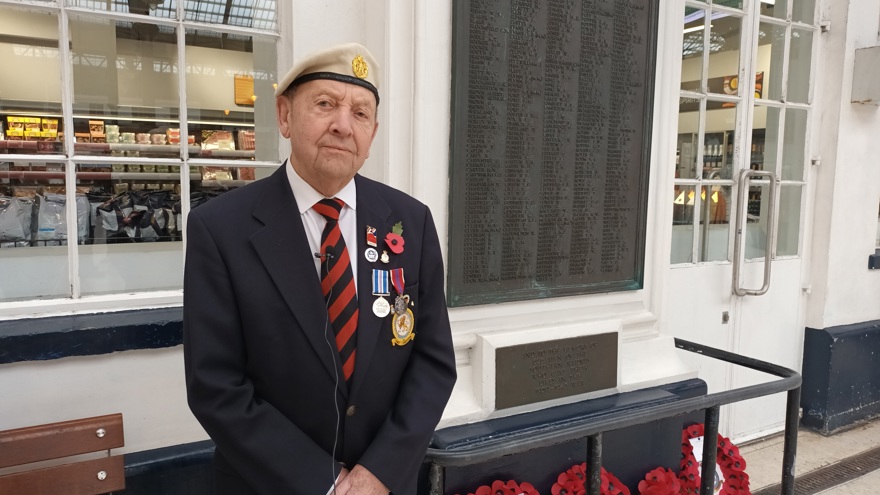 Noeline
Noeline, who is 71 and from Caerphilly in Mid Glamorgan, laid a wreath last year at the Ynysangharad War Memorial Park in Pontypridd, South Wales. She said:
"It means the world to me to lay a wreath for Remembrance, representing all the blind veterans who have gone before me and those who are supported by the charity now."

Jim
Blind veteran Jim, who is 82 and from Rustington, served in the Army for 37 years. Last year he laid a wreath at the Rustington War Memorial in West Sussex that had been funded by the 'Gift a Wreath' campaign. He said:
"It's very important for me to pay my respects as so many people through the ages have lost their lives in a bid to defend our freedom. I was incredibly proud to lay a wreath on behalf of my fellow blind veterans last year and on behalf of the charity who have done so much for me."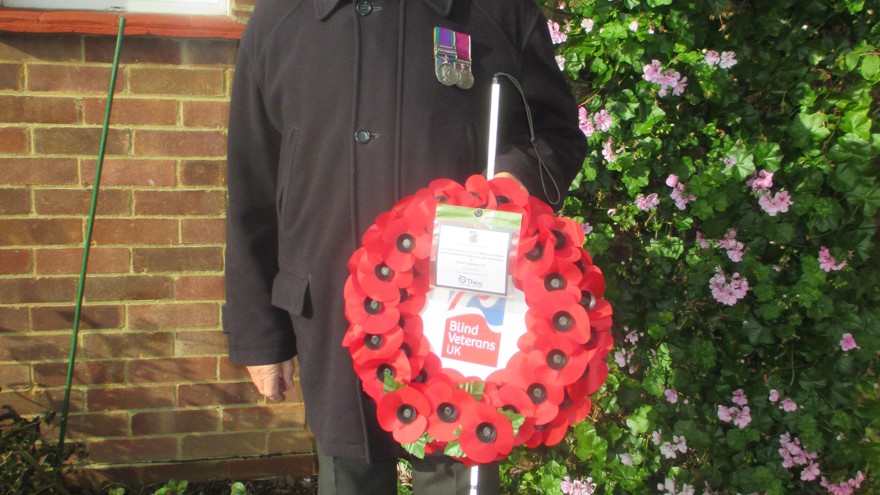 Organisations signed up to gift a wreath
Organisations that gift a wreath will have their name and logo added to the wreath and a tribute message will be added to our 'Gift a Wreath' page.
Hotel Chateau Rhianfa in North Wales gifted a wreath last year and will be taking part again this year. Delyth who works at the hotel said:
"It was wonderful to hear what the experience meant to the veteran whose wreath we gifted. It's so important to us to play a part in ensuring the fallen are not forgotten and to support blind veterans in our community.

Kelly from Tom Owen and Son Funeral Directors will again be joining the blind veterans on Remembrance Sunday to accompany a veteran to lay a wreath that they have gifted. This is the second time that Kelly has been involved in this event, and last year she accompanied blind veteran Billy at the ceremony to lay a wreath at Llandudno's War Memorial. She said:
"It was such a fantastic day and one I was so proud and humbled to have been a part of. I wanted to do my very best for Billy as I knew how much the occasion meant to him. Meeting Billy and the other blind veterans was truly inspirational and I look forward to being welcomed back to the charity's Centre of Wellbeing for a second time and to see the great work they do."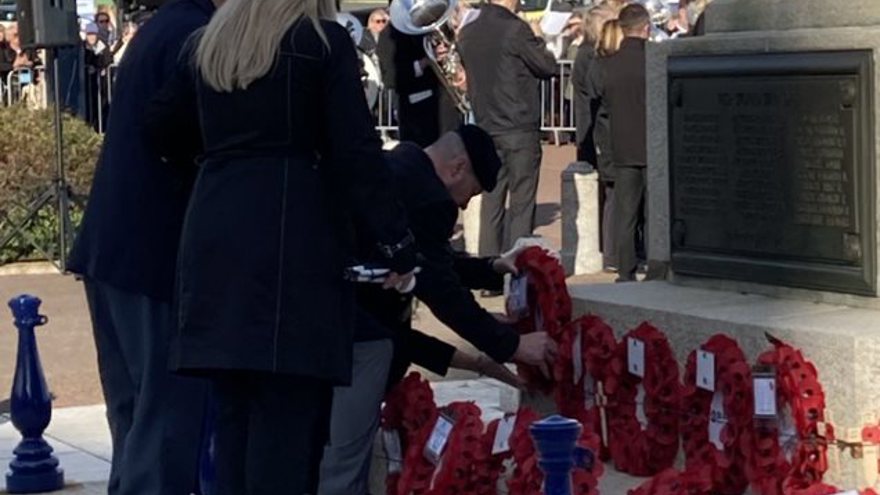 More news
6 Dec 2023
An RAF veteran is taking on Africa's highest mountain to raise money for our charity.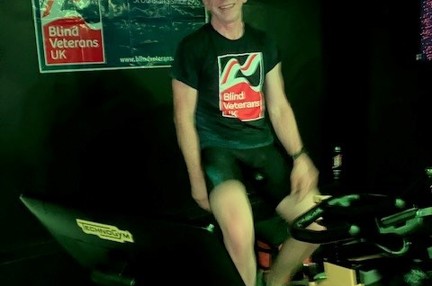 5 Dec 2023
A charity supporter has completed a cycle from Vietnam to Cambodia to raise money for our charity.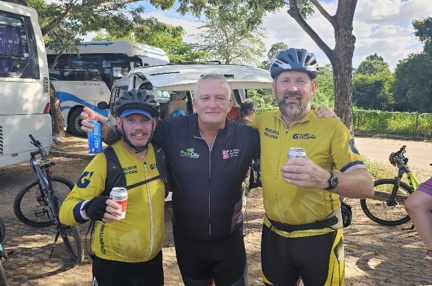 30 Nov 2023
Training for the London Marathon is helping Ben achieve his fitness goal while raising funds to support our veterans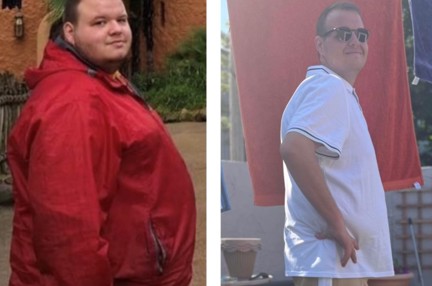 Sign up for email updates
We would love to send you updates about our work and how you can support us.
You can change your contact preferences at any time by calling us on 0300 111 2233 or emailing us. See our privacy policy for more details.