Blind veterans mark Remembrance
Published on 8 Nov 2022
The National Service of Remembrance holds special significance for Blind Veterans UK as it is an opportunity to formally remember the sacrifice of our fellow Service men and women, and their families.
It's also a treasured time for our veterans to get together with one another to share their memories and remember old comrades.
More than 40 of our blind veterans from across the country are set to come together to march at the Cenotaph in London this Remembrance Sunday. 
Terry, Margaret and Ken are three of our blind veterans who are taking part in the march past the Cenotaph this Sunday. Read their stories below.
Meet Terry
"When you first lose your sight it's like being taken back into infancy; you can't get around".
Terry was in the Falklands on board HMS Antrim, when four Argentine Skyhawk fighter-bombers passed over the ship, dropping a pattern of eight 1,000 lb bombs. He felt a sickening impact. Terry had been hit by a cannon shell. Medics battled - but failed - to save his sight.
By Autumn 1982, Terry had found out about our charity and had begun his rehabilitation, learning to type, read and write Braille, and use a long cane.
He says: "The camaraderie together with the encouragement and support from Blind Veterans UK kept me positive and I found I was able to achieve more each day. I simply wouldn't have survived without their support.
"With this year being the 40th anniversary of The Falklands, I'll be thinking of those who didn't make it back. Especially those men we lost on HMS Glamorgan two days before the end of the war. I knew some of them very well and they will be in my thoughts on Remembrance Sunday."
Photo credit: Richard Cannon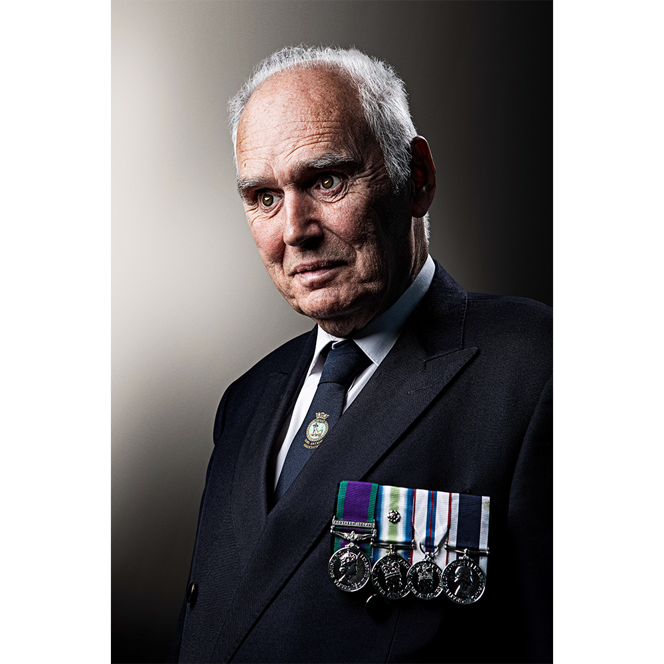 Meet Margaret
"You try and get by as long as you can when you're told you're losing your sight but when it started to get very bad I did feel really miserable".
Margaret, 99-years-old, was a wireless operator and then a codebreaker with the Women's Auxiliary Air Force during the Second World War. 

She lost her sight much later in life due to age-related macular degeneration, the leading cause of sight loss in older people. Fortunately, she found out about our charity and started receiving support in 2016.
She says: "Honestly the charity is the best thing that's ever happened to me. They've shown me how to do all sorts of things in new ways since I lost my sight. Things like gardening which I never thought I would be able to do again.

"It means the world to be joining the commemorations at the Cenotaph. I'll be thinking of my dad, who served in the second world war and was the only one in my family who wanted me to sign up."
Meet Ken
"It was a tough time, I felt sad and helpless. I didn't know who was who because I couldn't see their faces".
Ken was on his second tour of Afghanistan when he was badly injured by an improvised explosive device blast. He woke up from a coma one month later.
"I had lost the sight in my right eye and only had a little bit left in the other. My legs and stomach were also messed up and I had to have lots of operations. It was a tough time, I felt sad and helpless.
"Blind Veterans UK visited me straightaway in hospital. Then I went to the charity's Wellbeing Centre in Brighton. It was so inspiring. Chatting with the veterans. Watching the camaraderie. Knowing that there was hope for the future.
 "It's always an honour to be marching at the Cenotaph. I'll be so proud to be there and pay my respects. We lost a lot of good men in my battalion and I'll be remembering all of them."
Photo credit: Richard Cannon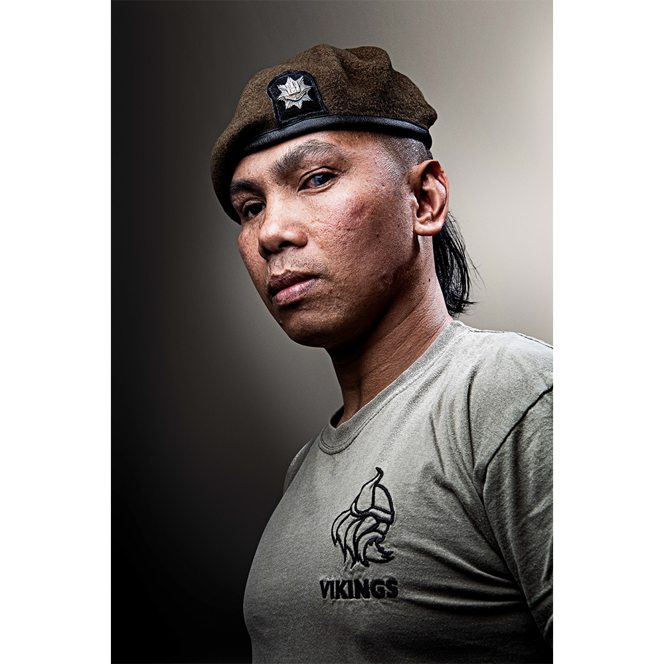 While we commemorate the brave ex-Service men and women we still support today, we also remember the heroes who are no longer with us. Donate in memory of a loved one to help our lifelong support live on.
Donate now
More news
11 Dec 2023 • London | Midlands | North England | Scotland | South England | Wales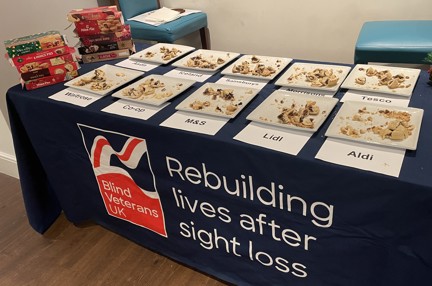 1 Dec 2023 • London | Midlands | North England | Scotland | South England | Wales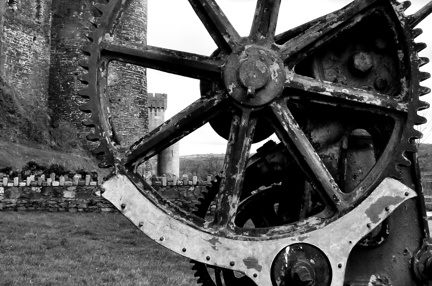 16 Nov 2023 • London | Midlands | North England | Scotland | South England | Wales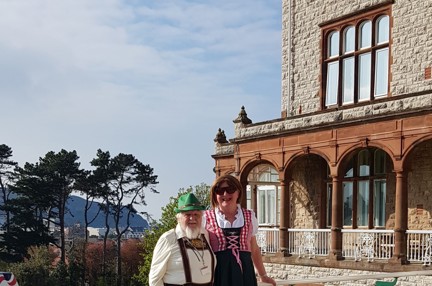 Sign up for email updates
We would love to send you updates about our work and how you can support us.
You can change your contact preferences at any time by calling us on 0300 111 2233 or emailing us. See our privacy policy for more details.