Military week at our Llandudno Centre of Wellbeing
Published on 9 Nov 2022
Veterans from across the United Kingdom were welcomed to our Centre of Wellbeing in Llandudno for a week packed with military themed activities, trips, and special interest talks which culminated on Sunday with the town's Remembrance commemorations.
The group of 30, made up of blind veterans and their partners began their military week themed stay on 7 November with the opportunity to witness Zulu re-enactors and the Anglesey Hussars Napoleonic re-enactors.

Throughout the week they enjoyed a variety of talks and displays looking at equipment and vehicles through the ages, a visit from the Home Front Museum in Llandudno, a 1940s themed tea dance and a trip to the Cheshire Military Museum.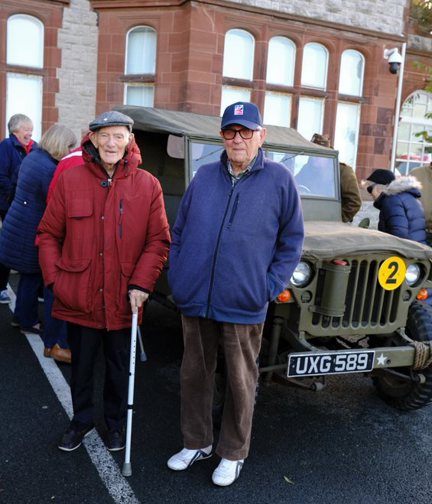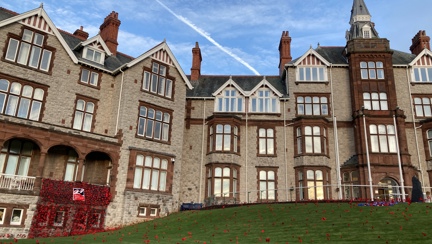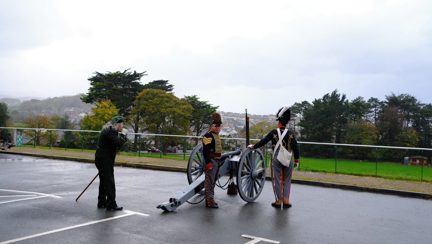 Mark, who is Wellbeing Support Lead at the Llandudno Centre, said:
"Throughout the year we offer a range of themed weeks for our veterans to enjoy but this week, held close to Remembrance Day, is always one of the most poignant.

"It provides our veterans with an opportunity to reflect upon and revisit their own memories of service while being surrounded by others with shared experiences.

"It is always an honour to share this week with them, to hear their stories and to join them as they come together with the community in Llandudno for Remembrance Sunday to pay their respects."





On Sunday, the group - joined by local blind veterans - took part in the Service of Remembrance at the town's Holy Trinity Church followed by the Remembrance Parade to Llandudno's War Memorial.
Llandudno Remembrance Parade
Local blind veteran John performed the role of Standard Bearer for the occasion.
Laying wreaths
Blind veterans Bob, Billy and Victor, representing the three forces, laid wreaths sponsored by organisations Tom Owen and Son funeral directors, local hotel Chateau Rhianfa and Thea Pharmaceuaticals.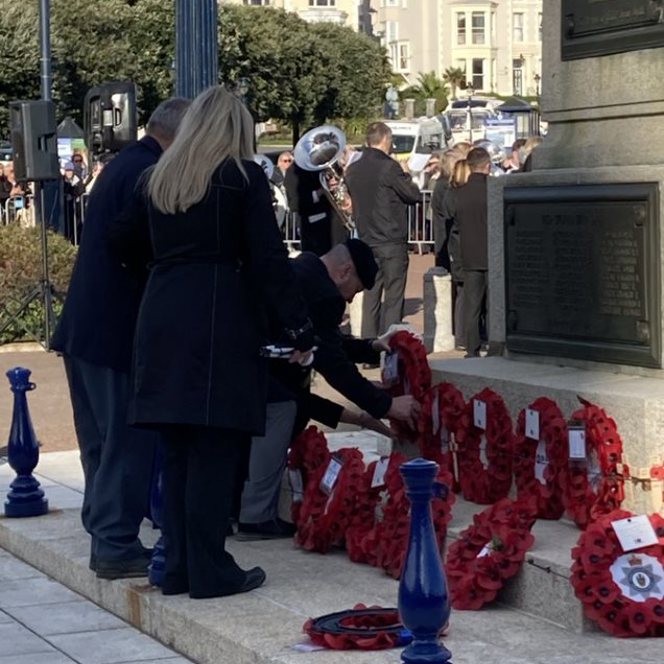 Blind veteran Lewis, who has attended the themed week previously, said:
"Military Week at the centre is an amalgamation of nearly every core and unit in the British Armed Forces. We all get together and reminisce about old times, we laugh and joke, eat beautiful food and enjoy excellent accommodation, which culminates on Sunday when we march together in the Llandudno Remembrance Parade."
Blind veteran Bob
"Military Week is my third visit to the centre. It's so reassuring to return to familiar surroundings and such welcoming people. The support and encouragement the team here provide gives you the confidence to get involved. 
"I've enjoyed all the activities on offer but my favourite had to be the visit from the 3rd Battalion Royal Welch, who brought a variety of kit and weapons used by troops today. I served for ten years in the Royal Navy and we didn't have to carry our kit far. After feeling the weight of the modern kit bag, I called my son who served in the Royal Electrical and Mechanical Engineers and told him I was glad I was a Navy man!"
When asked what he thought about when he laid his wreath, Bob said:
"During my service I never faced conflict. Others before and after me have not been so lucky. I think of them and those who I served alongside who are no longer with us."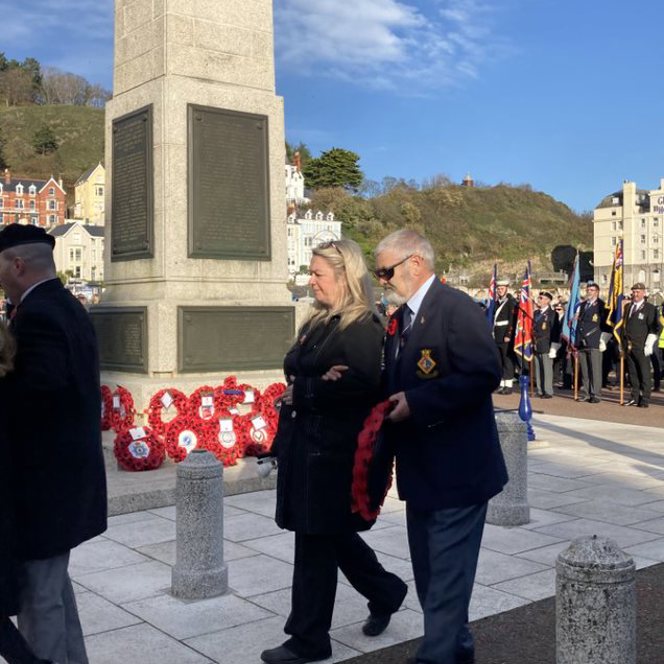 Second World War veteran Victor
Military Week was 99-year-old Victor's first visit to our Centre of Wellbeing at Llandudno. He said:
"I really didn't know what to expect. It's wonderful to come to a place where everyone is so understanding of the needs of those with sight loss. I used to enjoy coach holidays, but in the last few years I've begun to find the outings and trips a little daunting. The support you get to enable you to access the activities and excursions is outstanding. 
"The highlights for me have been the military dinner - where I was asked to sit on the top table - and being given the honour to lay a wreath on behalf of my fellow blind veterans.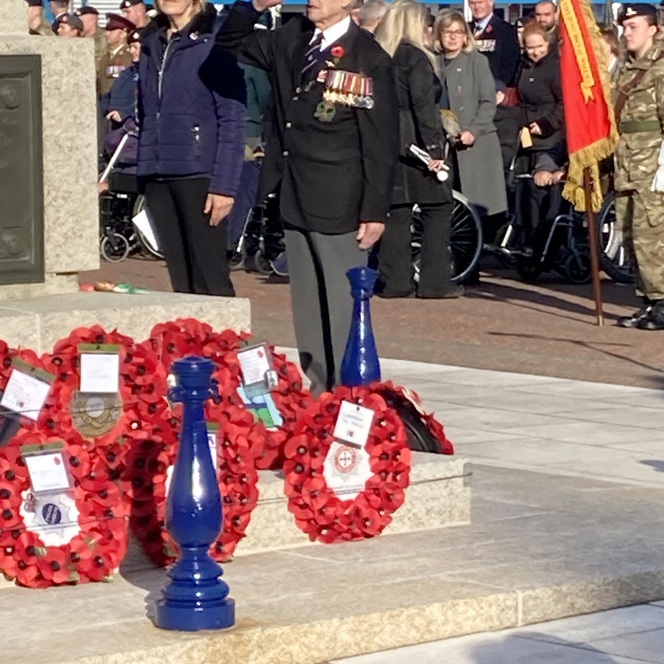 If you would like to sponsor a wreath to be laid by our blind veterans around the UK next year, please visit our Sponsor a Wreath page.
Sponsor a Wreath
More news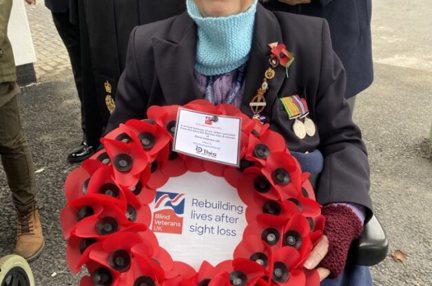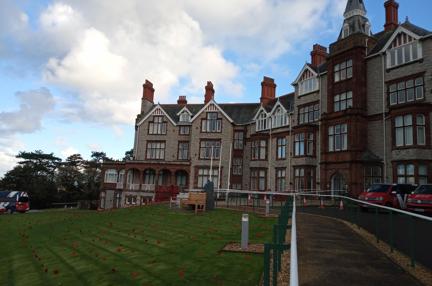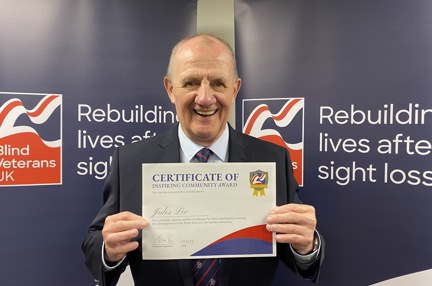 Sign up for email updates
We would love to send you updates about our work and how you can support us.
You can change your contact preferences at any time by calling us on 0300 111 2233 or emailing us. See our privacy policy for more details.