National Safeguarding Week
Our CEO Adrian Bell gives his thoughts on the importance of safeguarding.
Published on 20 Nov 2023
During this National Safeguarding Week, here at Blind Veterans UK we are seeking to raise the awareness of safeguarding.
As the CEO, I hold a profound responsibility towards our staff, volunteers, and, most importantly, the 4,000 beneficiaries we serve across the UK. These individuals, from war-blinded veterans to those grappling with mental health, physical disability and sensory impairment, rely on us not just for support, but for the assurance of a safe, respectful environment.

At Blind Veterans UK, our ambition is to ensure safeguarding resonates through every aspect of our work. Central to our organisational culture is the value of openness and a shared responsibility for safeguarding. This ethos is not confined to our leadership but runs through every level of our charity. Our board members, staff, and volunteers all understand their critical role in maintaining a safe space for dialogue and action. We foster a culture where voicing concerns is not just encouraged, but expected. This openness ensures that any concerns or allegations are not just heard, but promptly investigated and acted upon.

There's a strong link between safeguarding and mental and physical wellbeing. The concept of 'wellbeing' is threaded throughout UK legislation and gives direction in how health and social care is provided. Our wellbeing includes our mental and physical health, our relationships, our connection with our communities and our contribution to society. Being able to live free from abuse and neglect is a key element of wellbeing.

In line with our commitment, safeguarding is embedded in our strategic decisions and daily operations. Maintaining a focus on the safety of all, be it staff, adults with support needs, or children is paramount. Our commitment extends to our governance structures, recruitment processes, and policy reviews. We regularly reassess and update our strategies to align with the best practices in safeguarding, ensuring we are always at the forefront of creating a safer environment for everyone connected to our charity. Our Designated Safeguarding Lead plays a pivotal role, ensuring adherence to policies and fostering a culture of continuous learning and reflection.

As we continue our mission at Blind Veterans UK, safeguarding remains our unwavering commitment. Ultimately, it's about creating an environment where everyone, especially those we serve, feels safe, protected, respected, and valued. This National Safeguarding Week, let us all renew our commitment to creating safer communities. Together, we can make a significant difference in the lives of those who have already given so much.
Read more
13 Nov 2023
Pictures and stories from around the country on Remembrance Sunday 2023.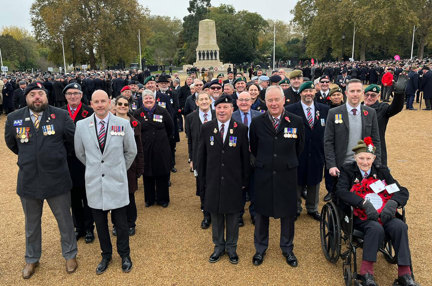 30 Oct 2023
We're proud to announce that following extensive testing, our website has received 'Accredited Plus' certification.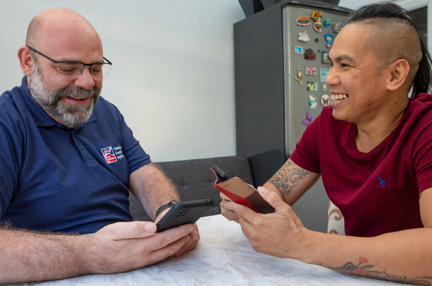 25 Oct 2023
Our awards, held in Llandudno, recognise the inspiring contributions of blind veterans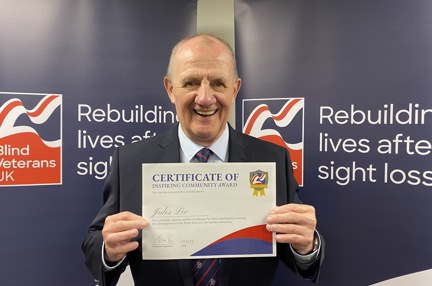 Read more veterans' stories
Sign up for email updates
We would love to send you updates about our work and how you can support us.
You can change your contact preferences at any time by calling us on 0300 111 2233 or emailing us. See our privacy policy for more details.