Remembrance 2022
Published on 11 Nov 2022
Colin, blind veteran and our President, talks about the importance of Remembrance.
2022 saw a return to something that felt a bit more like normality for the more than 40 blind veterans marching at the Cenotaph in London. As well as activities at both our Centres of Wellbeing, blind veterans represented the charity and laid wreaths on our behalf at local events across the whole country.
This year had special significance for several reasons. It was the first year marching following the passing of Her Majesty The Queen but also the whole event was dominated by the 40th anniversary of the Falklands War and its veterans marched in great numbers, recognisable by their knitted scarves matching the colours of their campaign medal.
Several Falklands veterans led the Blind Veterans UK contingent including Terry Bullingham who lost his sight completely on board HMS Antrim, when four Argentine Skyhawk fighter-bombers passed over the ship, dropping a pattern of eight 1,000 lb bombs. Terry was interviewed for the BBC saying: "I'll be thinking of those who didn't make it back. Especially those men we lost on HMS Glamorgan two days before the end of the war. I knew some of them very well and they will be in my thoughts."
Another Falklands veteran, and Blind Veterans UK Trustee, Alan Holderness spoke about the emotion of the day. He said: "It's been a tiring and emotional day. It's very poignant with it being the Falklands 40th but also poignant for me because at Blind Veterans UK we weren't marching with Maria Pikulski." Maria sadly passed away earlier this year and Alan added: "She would have been here keeping us all smiling through and that made it particularly emotional for me."
Afghanistan veteran Ken Facal said: "It's always great to march as a group and it makes you feel very proud. I was here last year and it was obviously quieter because of Covid but this year the crowds were back and cheering and clapping us the whole way around."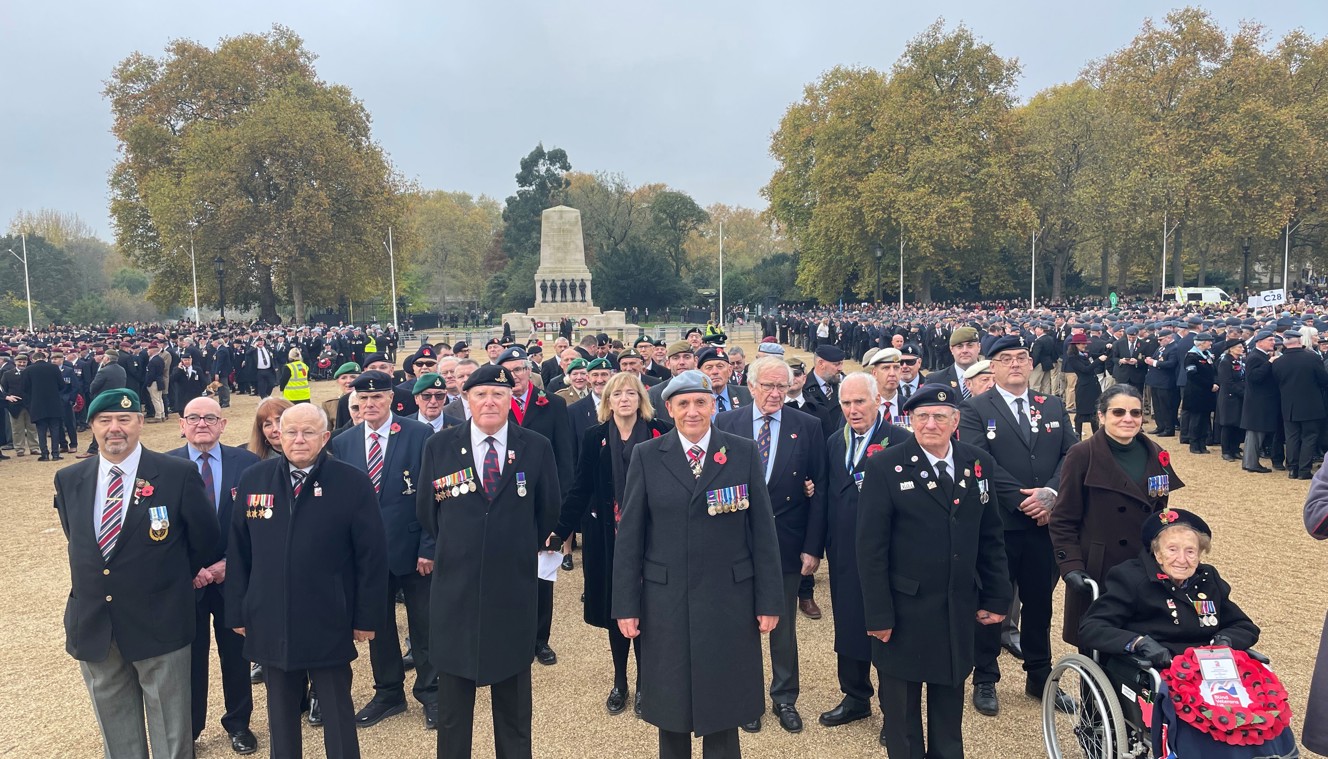 Remembrance Sunday is a special time to honour those who have fallen, as well as your own loved ones. Our lasting tribute pages allow you to continue your loved one's story with friends and family by posting messages, memories and photos. 
Set up a tribute
In the week running up to Remembrance, 28 blind veterans arrived at Llandudno for Military Week – an action-packed week full of military-themed activities and ending with local Remembrance Day commemorations.
The purpose of the week is to help our veterans reflect on their own military experiences. Our Wellbeing Support Lead, Mark Hollis, says: "Throughout the year we offer a range of themed weeks for our veterans to enjoy but this week, held close to Remembrance Day, is always one of the most poignant.
"It provides our veterans with an opportunity to reflect upon and revisit their own memories of service while being surrounded by others with shared experiences."
Blind veteran Major (Rtd) Lewis Evans, who attended the week, said: "Military Week at the centre is an amalgamation of nearly every core and unit in the British Armed Forces. We all get together and reminisce about old times.
"We laugh and joke, eat beautiful food and enjoy excellent accommodation, which culminates on Sunday when we march together in the Llandudno Remembrance parade."
Blind veterans also enjoyed Military Week at our Centre of Wellbeing in Sussex with a full itinerary of trips out to local military installations, presentations from guest speakers and visiting military groups and plenty of entertainment alongside sombre remembrance on Armistice Day and Remembrance Sunday.
The usual hustle and bustle of Brighton Train Station was replaced with silence at 11am on Friday 11 November as commuters, staff and veterans stood together side by side to remember those who have sacrificed their lives to ensure we all enjoy the freedoms we have today.
Blind veteran Tony Harbour laid a wreath on behalf of Blind Veterans UK. He said afterwards: "Laying the wreath on behalf of Blind Veterans UK is an honour. The charity is wonderful, they helped me so much when I lost my sight and showed me there is life after sight loss which I know tell everyone as it is so true.
"You can lose your sight but you've still got life and that is the most important thing and to be here today with friends from the RAF Police and many blind veterans has been an honour. It's an honour every year that I stand here and we do this."
Marches were joined and wreaths were laid across all corners of the country with the charity represented by blind veterans. They all represented us admirably and a huge thank you must go to all of those who did so.
They shall grow not old, as we that are left grow old:
Age shall not weary them, nor the years condemn.
At the going down of the sun and in the morning
We will remember them.
Support our vital work
Help us to remember our heroes and offer the support they urgently need.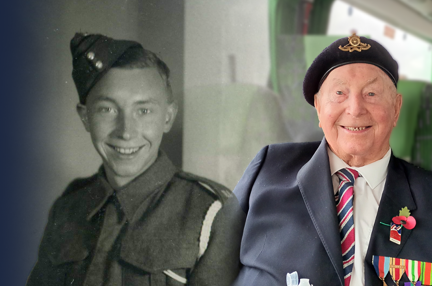 We need your help to change blind veterans' lives. Find out more about how you can donate, fundraise or volunteer.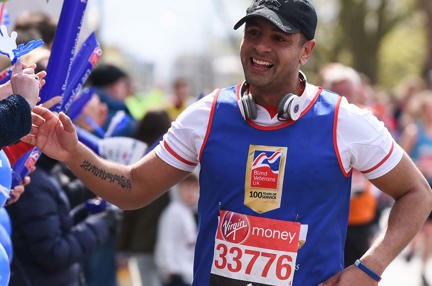 Check out our range of products and help support our charity.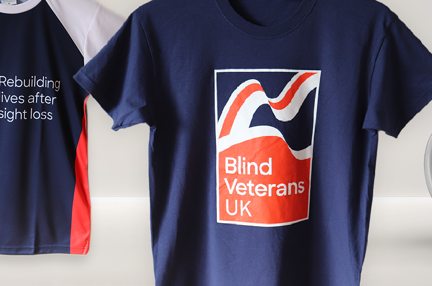 Sign up for email updates
We would love to send you updates about our work and how you can support us.
You can change your contact preferences at any time by calling us on 0300 111 2233 or emailing us. See our privacy policy for more details.