They also served
Published on 12 Sept 2019
The story of the Second World War 'services subsidiary' members of Blind Veterans UK, as told by Rob Baker.
2019 marked the 75th anniversary of many significant battles and incidents of the Second World War, including of course the D-Day landings. The Second World War saw hundreds of newly-blinded men and women from the army, navy and air force services join Blind Veterans UK (then known as St Dunstan's). In commemorating them, we also remember that there was a corresponding home war effort, and a many people joined the charity as a result of losing their sight in these activities.
There had of course been home war engagement during the First World War, and we had also been happy then to support those who had lost their sight from it. Most of these cases were from munitions work, which was notoriously dangerous.
The First World War had seen the establishment of a voluntary home defence militia, the Volunteer Training Corps, but this was not on the scale of the Home Guard (initially Local Defence Volunteers) of the Second. The existence of this and of other services such as Air Raid Precautions and the Auxiliary Fire Service in addition to the additional wartime responsibilities of the police, the nursing services and others, required of us much thought and discussion with Government, the Charity Commission and other charities.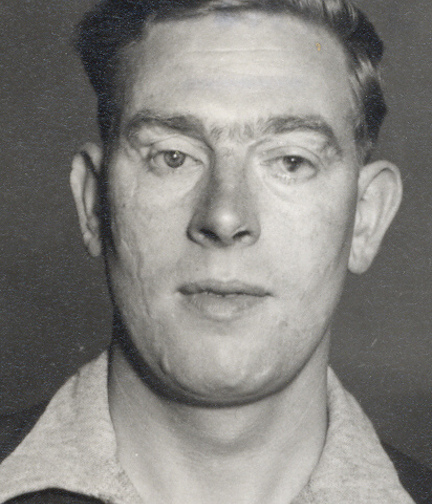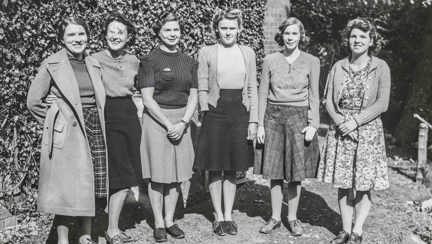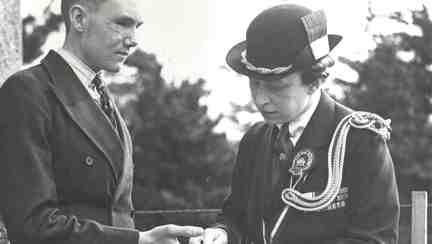 A precise definition
Following this process, our Chairman Lord Fraser, himself a First World War blind veteran, was able to explain to readers of the Review that we would recognise those blinded in such activities, and why: '…we have just recently made a precise definition of the "service" cases that are to be regarded as St Dunstaners….the object of this policy is to maintain St Dunstan's service tradition, but at the same time to recognise that "service" in this war includes the Home Front, because it is a total war.' Fraser listed the cases as '…persons engaged in services subsidiary to the fighting forces, policemen, firemen and members of War Service Civil Defence organisations such as Auxiliary Fire Service, A.R.P., Nursing and Medical Services etc.'
Although they were not specified in Fraser's list, unsurprisingly there were also again several blinded from munitions work. These included Gwen Obern, who lost her sight and her right hand and suffered substantial burns as a result of an accident at the Royal Ordnance Factory at Bridgend. Gwen went to our Second World War training and rehabilitation centre in Church Stretton, Shropshire and afterwards went on to a successful semi-professional singing career and a very long and active association with us. Gwen died last year at the age of 100.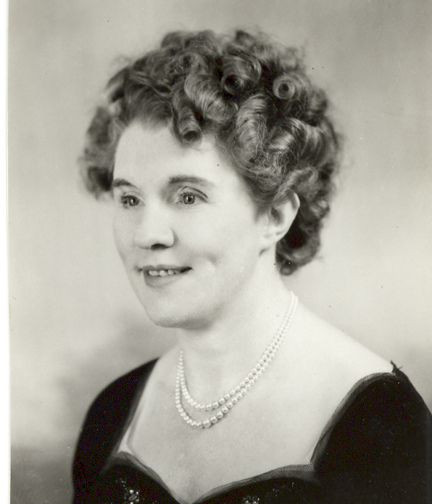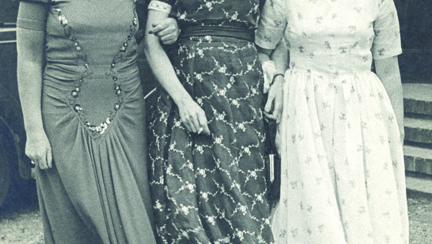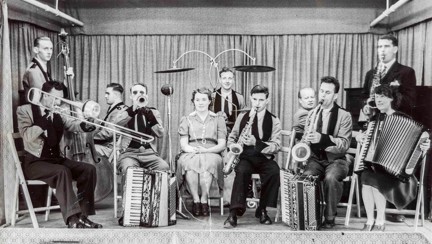 Young people...
One striking consequence of our receiving those from the 'services subsidiary' was that some very young people joined the charity. One of these was Michael Oliver, blinded by a bullet wound in an accident whilst on manoeuvres with his local Air Training Corps squadron at the age of just 13. He went on to a successful career as a shorthand typist, remaining happily with the same firm throughout his working life.
Two other young men who joined us were Jim Padley and Bill Cowing. Both were in the 8th Battalion Home Service Royal West Kent Regiment. At 15, Jim was under the official minimum age of 17 for enlisting when he joined in 1941. A few weeks afterwards he was on duty fire-watching at a school in the Woolwich area during a large scale bombing raid, and suffered eye injuries and loss of sight from an exploding parachute bomb. Bill was 16 when he enlisted, and 17 when he came to us after being blinded by an incendiary bomb whilst on patrol. Both Jim and Bob joined us at Church Stretton. Having younger people there who had not completed their schooling presented us with a new challenge, and we added teaching in subjects like English, history and geography, as well as individual courses as required, in addition to the other training opportunities we provided.
We have a nice note in our records that Home Guard "B" Company (Woolwich) in 1943 raised £283 19s 7d from the proceeds of a dance, to be invested in a 'Cowing and Padley Trust Fund', to be administered for their benefit upon their attaining the age of 21. Jim and Bill both went on to work for Barclays Bank, although at different branches, and Jim's son Tony remembers Bill living nearby and keeping in touch with his father.
A very different challenge in the saddest of circumstances was posed by the situation of another Home Guard member, John Lawson, known as Jack. He was blinded in an air raid that also took the sight of his wife Mary and that of their five year old daughter Sylvia; tragically it also killed the Lawsons' infant daughter Anne. The family came all together to Church Stretton. Lord Fraser wrote of them that he 'had never seen such human misery'. In time Jack was able to train for and go on to a successful career as a telephone operator and he and Mary went on to have another daughter, Jaqueline. Sylvia later undertook training also as a telephonist, recovered some sight after operations, and married and had two children.
...to older people
Home service also provided us with some older people. George Goodwin was blinded at the age of 65 whilst an ARP Officer for Sittingbourne. He went to Church Stretton, where he was nicknamed 'Squire' and made friends with many of the younger men and women there. He had many hobbies and interests and lived to the age of 89. Charles Beaufoy, OBE, was of more advanced years, joining us at age 72 after being blown up by a shell whilst serving as the Chief of Special Constabulary in Dover. He was a former mayor of the town and a current magistrate. He also came to us at Church Stretton, where he successfully learnt Braille and to type and acquired the fond nickname 'Grandpa'. Having been widowed not long after losing his sight, happily Grandpa Beaufoy also found romance at Church Stretton, marrying 'Kitty' Perry who worked in the local food office. He died at the age of 86. Beaufoy Road and Beaufoy Terrace in Dover are named after him.
This is only a small selection of the stories of those who 'also served' in World War II; it should be noted also that a number of our blind veterans who had lost their sight in the First World War also enrolled in the Home Guard in the Second. 2019 marks the 75th anniversary of the Home Guard being formally 'stood down' as a result of the success of the D-Day landings and the Allied drive towards Germany. Those of its members who joined us from it, and from others of the 'services subsidiary', form a rich part of our history.
With thanks to Tony Padley, son of Jim Padley, for information and John Hurst, Archives Volunteer, for assistance with research.
More news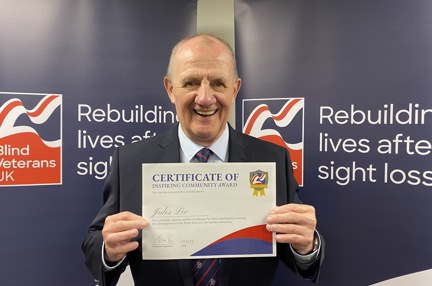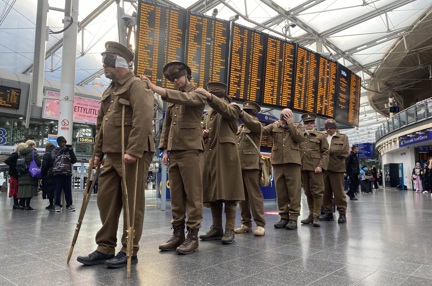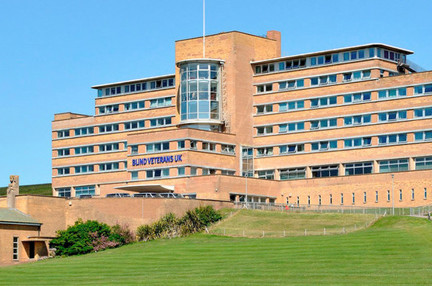 Sign up for email updates
We would love to send you updates about our work and how you can support us.
You can change your contact preferences at any time by calling us on 0300 111 2233 or emailing us. See our privacy policy for more details.