Blind Veterans UK only exists because of our loyal and amazing supporters, you are at the heart of everything we do.
Thanks to your generosity last year 917 blind and vision-impaired veterans turned to us for help for the first time.
Your feedback is valuable to us so if you have a spare moment, please complete our short survey to tell us about why you have kindly chosen to support Blind Veterans UK.
Go to survey
Our promise to you
Blind Veterans UK value every single supporter without you we simply can't carry on our vital work that helps ex-Service men and women discover a life beyond sight loss. We are committed to treating you with honesty, respect and accountability. So here is our supporter promise to you:
We're committed
We work alongside our supporters to keep them updated on the ways your money is being spent and the impact it is having
We will never sell your data
We're honest
We tell the truth and make sure your gift is put to work as quickly as possible
We welcome all reasonable questions regarding fundraising activities and costs
We comply with the Fundraising Regulator code and all fundraising best practices
We're collaborative
We commit ourselves to ensure that fundraisers, volunteers and fundraising contractors working with us to raise funds for the charity comply with our Supporter Promise
We train, monitor and regulate our external suppliers to meet our standards
We make sure it's easy for you to contact us to tell us if you wish to update your contact preferences
We're respectful
We respect the rights, dignity and privacy of our supporters and beneficiaries
We will not put pressure on any supporter to make a gift and if anyone does not want to give or wishes to cease giving, we will respect their decision
If any supporter tells us that they don't want us to contact them in a particular way we will not do so
We fully comply with all relevant laws including the Data Protection Act 2018
If there is anything you'd like to ask - or to say - about our Supporter Promise, please call us on 0300 111 2233 or email us. 
The quickest way to tell us your communication preferences is to complete our contact preferences form.
Your privacy is important to us, if you would like to know more then view our privacy policy.
Read more
Find out about what our charity does, who we are and the impact we have on blind veterans' lives.
Find out what we do for veterans, if you're eligible for our support, and get advice on dealing with sight loss.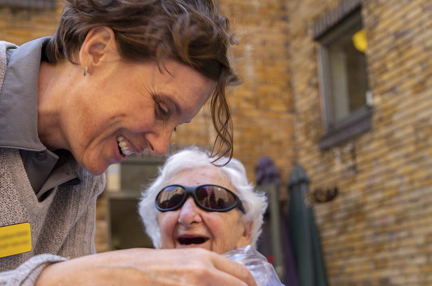 We need your help to change blind veterans' lives. Find out more about how you can donate, fundraise or volunteer.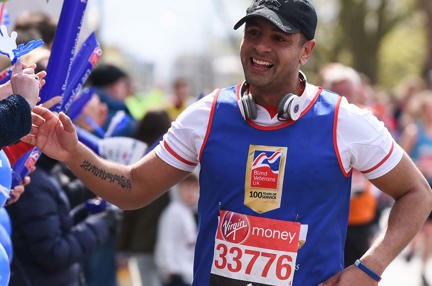 Sign up for email updates
We would love to send you updates about our work and how you can support us.
You can change your contact preferences at any time by calling us on 0300 111 2233 or emailing us. See our privacy policy for more details.