Accept, Adapt, Achieve appeal
Blind veteran Steve's journey to recovery has taken time, courage - and the expertise your support provides.
Error: Please select an donation amount or enter a new amount in the 'or choose a different amount' text input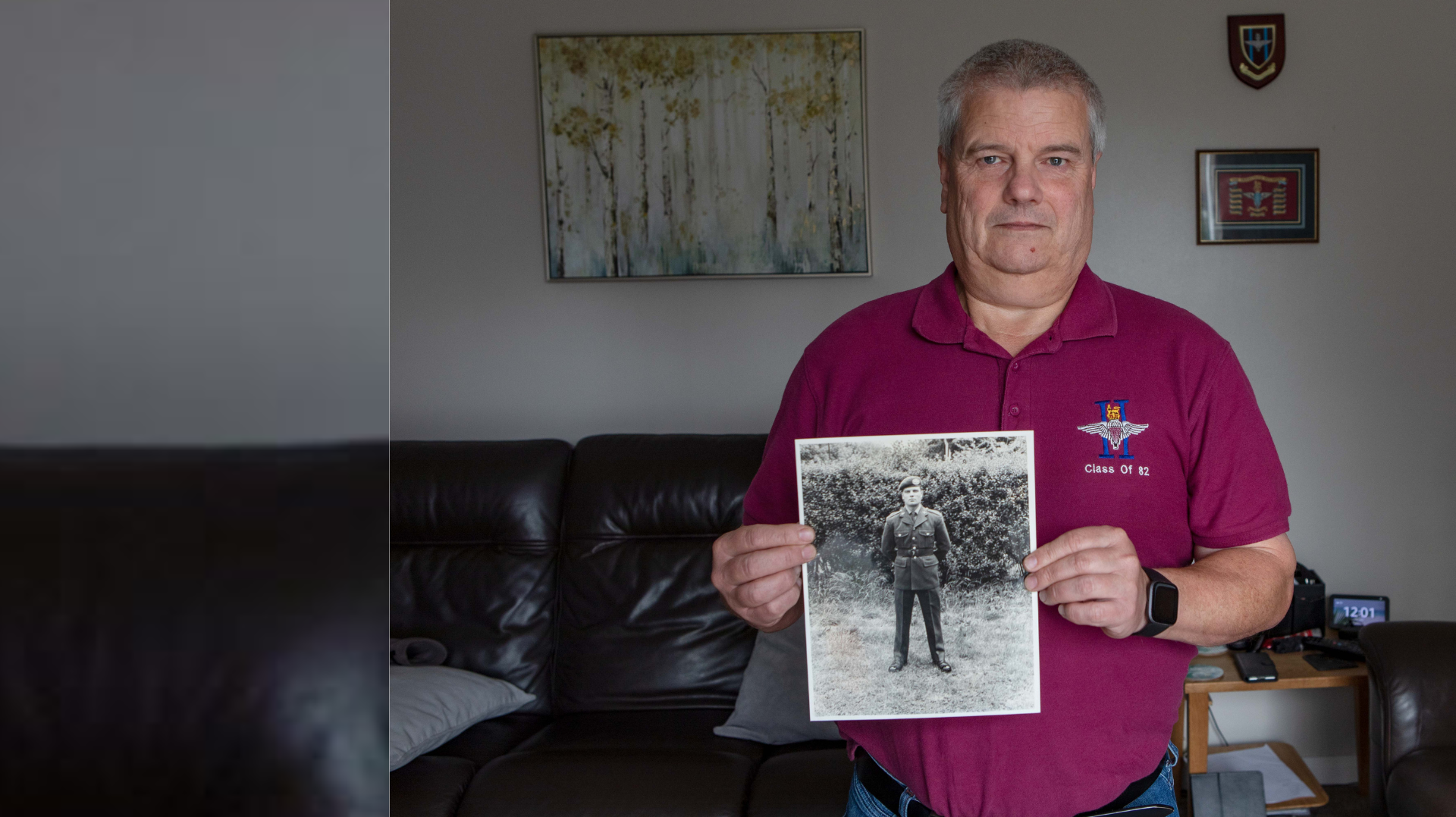 Steve was shot in the Battle of Goose Green.
Falklands War veteran, Steve, was just 18 when he lost his sight along with his dream career with the Paras. Years of frustration followed until Blind Veterans UK helped Steve accept his life was different now – but it could still be meaningful.
Steve had to adapt. He couldn't work but he could take over the running of the household. We provided equipment to help him adjust -  and the training to use it. Steve uses the voice control functions on Amazon's "Alexa" devices to access recipes, shopping lists and instructions – and now does all the cooking for the home.
Every day, Steve achieves more and more, especially in the kitchen. His wife loves the meals Steve cooks for her. He has a repertoire of 100 favourite recipes that he can prepare.
Steve's recommended recipes
Cajun chicken pasta
Ingredients:
1 tbsp olive oil
400g chicken breast, chopped into large chunks
3 garlic cloves, finely chopped
2 tbsp cajun seasoning
400g can chopped tomatoes (or passata)
1 chicken stock cube, crumbled
500g penne pasta (or similar)
150ml double cream
20g parmesan, grated
1/2 lemon juiced
chopped parsley to serve
Method:
Heat the olive oil in a large pan over a medium heat. Add the chicken, season lightly and fry for 6-8 minutes, stirring occasionally until golden all over. It does not need to be cooked through at this stage. Sprinkle the cajun seasoning over the chicken. Add the tomatoes, half a can of water and the stock cube. Stir and simmer for 5 minutes. Bring a large pan of salted water to boil. Add the pasta and cook for a minute less than the package says. Stir the cream into the chicken and simmer gently. When the pasta is cooked, drain and add to the chicken mixture. Cook for 2 minutes, then add the parmesan and lemon juice and cook for 1 more minute. Sprinkle on the parsley and some extra parmesan and serve.
Oven-baked Thai chicken rice
Ingredients:
1 tbsp vegetable oil
1 onion, chopped
400g mini chicken fillets
4 tbsp Thai green curry paste
250g basmati and wild rice mix
2 red peppers, deseeded and cut into wedges
1 lime, zest and juice
400g reduced-fat coconut milk
Handful of coriander leaves, chopped to serve
Method:
Heat oven to 200c. Heat the oil in an oven-proof casserole dish, and soften the onion for 5 minutes. Add the chicken and curry paste, then cook for 3 minutes, stirring to coat. Tip in the rice and peppers, stir in the lime juice and zest, the coconut milk and 250ml boiling water. Bring to the boil, cover and bake for 20 minutes or until the rice is fluffy. Scatter with coriander before serving.
Cod curry
Ingredients:
1 tbsp oil
1 onion, chopped
2 tbsp medium curry powder
Thumb size piece of ginger, peeled and grated
3 garlic cloves, crushed
2 400g can chopped tomatoes
400g can chickpeas
4 cod fillets (approx 125-150g each)
Zest of 1 lemon
Handful of coriander, chopped
Method:
Heat the oil in a large, lidded frying pan. Cook the onion on a high heat for a few minutes then stir in the curry powder, ginger and garlic. Cook for a further 1-2 minutes then add the tomatoes, chickpeas and some seasoning. Cook for 8-10 minutes until thickened slightly,
then top with the cod. Cover and cook for another 5-10 minutes until the fish is cooked through. Scatter over the lemon zest and coriander and serve with lemon wedges.
Thanks to your support, Steve hasn't had to give up his desire to succeed.
Your donations make such a difference. Please help more blind veterans to accept, adapt and achieve.
More ways to support our work
Volunteers are crucial to the work we do. Find out how you could make a huge difference to blind veterans' lives.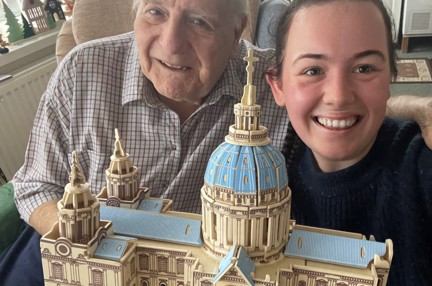 Have some fun, help blind veterans and be in with a chance to win some cash by playing our raffle and lottery.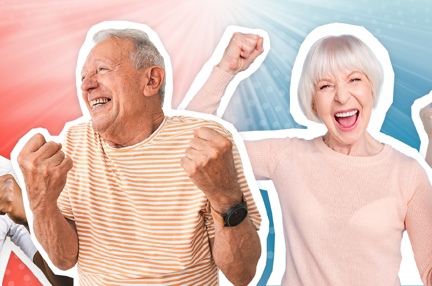 Hear how we've helped blind veterans turn their lives around, in their own words.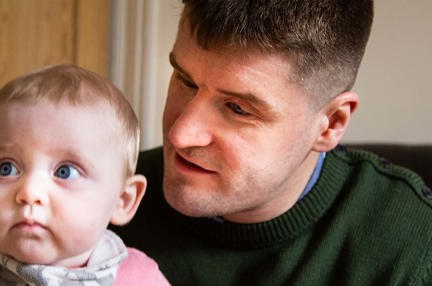 Sign up for email updates
We would love to send you updates about our work and how you can support us.
You can change your contact preferences at any time by calling us on 0300 111 2233 or emailing us. See our privacy policy for more details.