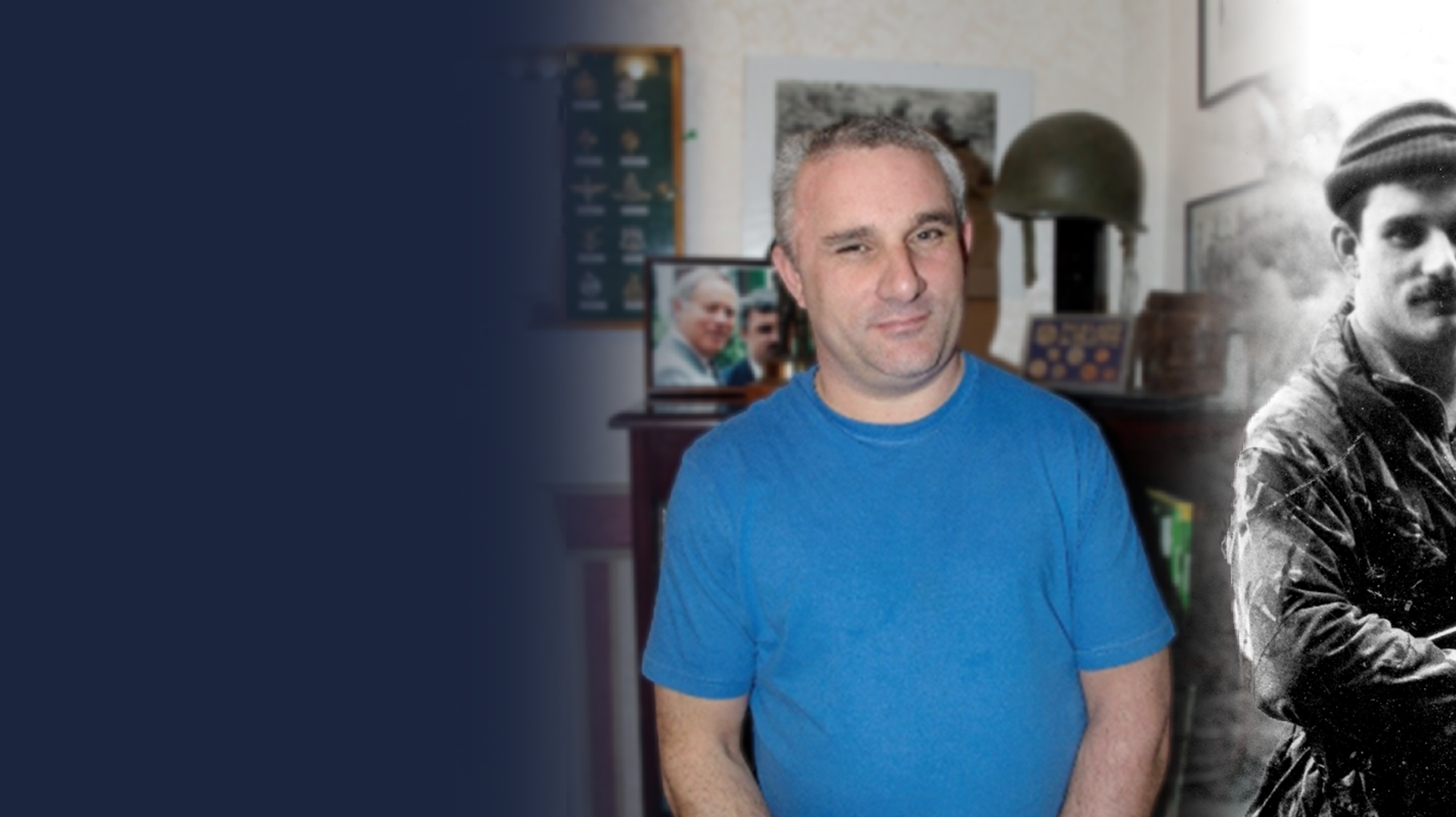 Falklands 40 appeal
Error: Please select an donation amount or enter a new amount in the 'or choose a different amount' text input
This year, we mark the 40th anniversary of the Falklands War.
Four decades on, these veterans still need your support.
Many of our blind veterans fought in the conflict, including Alan and Terry, whose stories we are honoured to share with you.
Alan was just a teenager when he went to war. The day the conflict ended, on 14 June 1982, he turned 18. When the Argentinians surrendered, Alan's sight was failing due to a rare genetic disease.
For Terry, the war was already over. He was blinded when his ship was hammered with enemy bombs. 
Forty years on, these two brave men have rebuilt their lives. But they know just how different things could have been if they hadn't received the right support. 
We are honouring their service with our Falklands 40 Appeal. And we need you to help us support thousands of veterans like Alan and Terry. 
You can read more about their stories below. 
Give today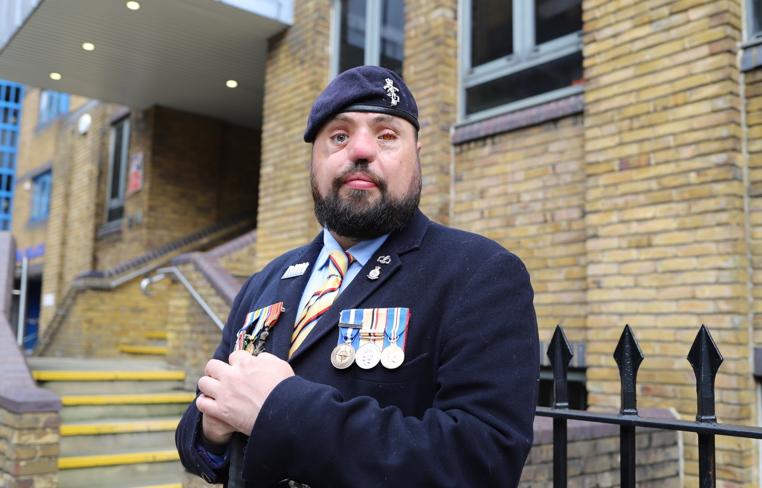 Meet Alan
Alan will never forget turning 18. He was serving in the Falklands as a Royal Marine Commando, and reached the milestone birthday on the day the Argentinians surrendered.
He says: "The locals found some things to cobble together a bit of cake. One of the islanders gave me a Falklands pound note, which I still have."
After the war ended, Alan was shipped back to Britain. But having endured such horror in the conflict, he says of the journey:  "All that way and I can't remember coming back".
And things got worse when he got home. His sight was failing due to a condition called retinitis pigmentosa, and his career in the Marines was over.
Alan was devastated. But Blind Veterans UK helped him to rebuild his life, and he wants to spread word so others can benefit from our support.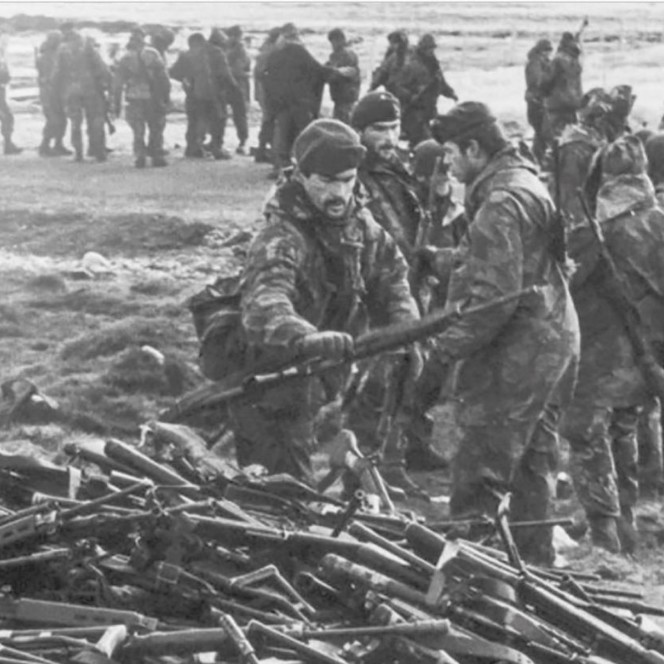 Meet Reggie
Reggie was also just a teenager when he fought in the Falklands. Serving as a Royal Marine Commando, he was 17 when the war came to an end.  
Reggie was photographed collecting guns from surrendering Argentinians in June 1982. He says: "As they came through, we disarmed them and then processed them to move on to the airport when we were caught on camera."
He later lost his sight while serving in Northern Ireland. In 1992, during a controlled explosion, he was struck by fragments from the blast. Reggie was left completely blind in his right eye and partially blind in his left. 
He says Blind Veterans UK "rescued him". He explains: "I was literally wandering around in the dark and then I found you guys."
Donate now
We need your help to give even more blind veterans the lifelong care they desperately need. For Terry, the specialist support we've provided for 40 years has helped him to build a fulfilling career and maintain a link to the military, which was such an important part of his life. 
More ways to support our work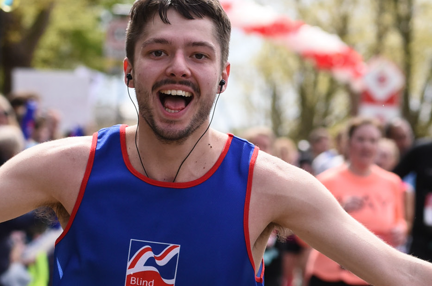 Whether you want to run a marathon or host a pub quiz, your fundraising efforts are vital to the work we do.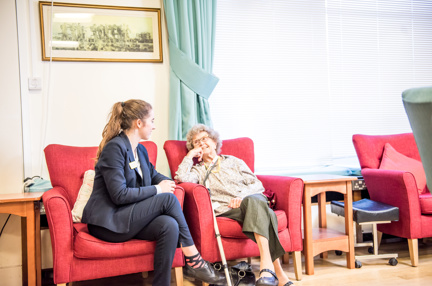 Volunteers are crucial to the work we do. Find out how you could make a huge difference to blind veterans' lives.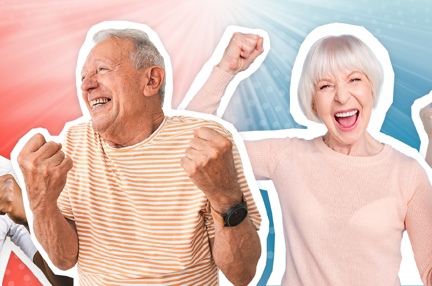 Have some fun, help blind veterans and be in with a chance to win some cash by playing our raffle and lottery.
Sign up for email updates
We would love to send you updates about our work and how you can support us.
You can change your contact preferences at any time by calling us on 0300 111 2233 or emailing us. See our privacy policy for more details.