Help blind veterans like Paul to manage a crisis
Paul's sight loss made him very vulnerable. All he wanted was a fighting chance.
Error: Please select an donation amount or enter a new amount in the 'or choose a different amount' text input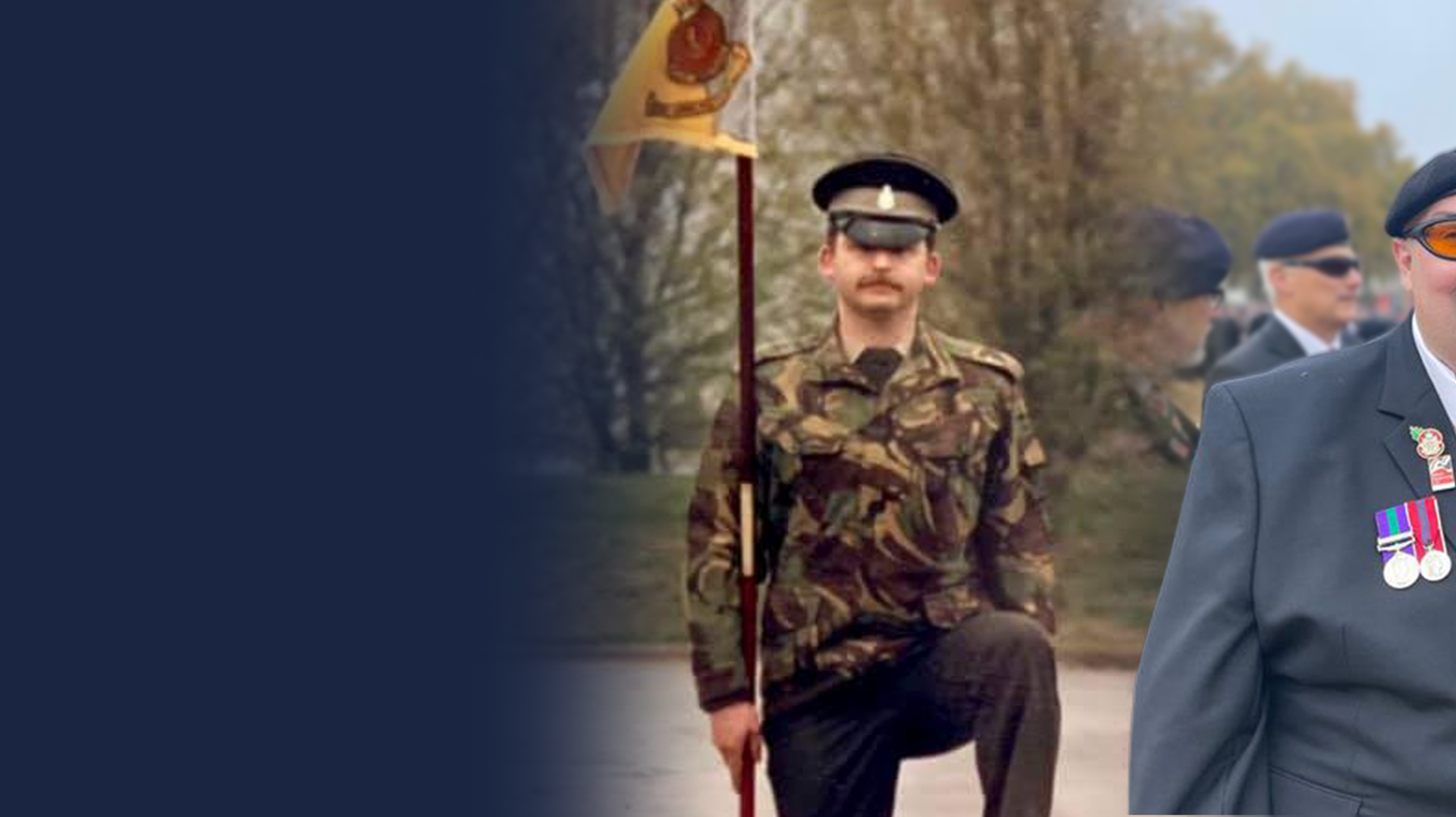 Paul lost his sight after suffering four strokes and became very depressed. It wasn't until he broke his back, tripping over a stone, that he finally accepted help.
Army veteran Paul's support worker supplied him with life-changing equipment that stopped him feeling trapped in his home. He relies on his long cane now to get about safely and he has a portable magnifier to help him read vital information. "When I go shopping, I use it for reading the labels on certain foods. The magnifier goes everywhere with me".
Blind veterans like Paul just want a level playing field. He says, "it's been a difficult road but I'm coming downhill now and I'm nearly on the flat". Now, he has the confidence to manage difficult situations, can access information and get about safely.
The cost-of-living crisis doesn't have to be unbearable for blind veterans. 
Because of the support he has received, Paul is in a far better place to tackle the cost-of-living crisis. No longer injured and afraid, he now has confidence in himself again and can manage his own affairs. 
He has become so confident that he was able to travel to London and take part in the Remembrance Sunday parade in November 2022. It was an incredibly emotional day for Paul and he felt a huge sense of achievement. He says, "we marched right up to the Cenotaph, 300 yards from the King and the Royal Family. Everyone was clapping and I just broke down".
Please empower more blind veterans.
Donate now
Paul's paintings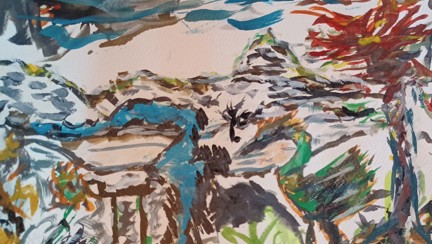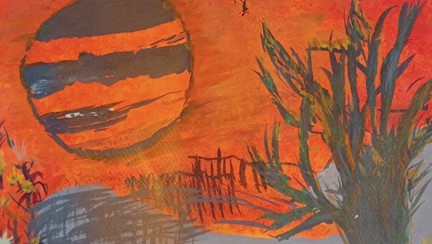 Two canvases painted by blind veteran, Paul
Rehabilitation officers at the charity worked hard to help Paul stay positive and discovered that he used to paint. At first, his work reflected the torment he felt - splashes of paint on a canvas because he was so frustrated. He remembers that he thought, "I'm a good person. Why have I come to this situation where I'm blind". 
Now that Paul has accepted his sight loss, his pictures are calmer. It's been wonderful for Paul's self-belief. "I love arts and crafts, I love to paint and draw. It's things like that I wouldn't have been able to do, without the centre or care workers in the community".
Art therapy helps blind veterans like Paul to get up each morning and face the day.
Please give them a chance
With your support more blind veterans will be able to battle their own personal crises as well as the national ones.
Dean's story
Dean is another vulnerable blind veteran. With support, he was able to find a reason to live. Dean is now happy, fulfilled and always looking for the next challenge.
Read more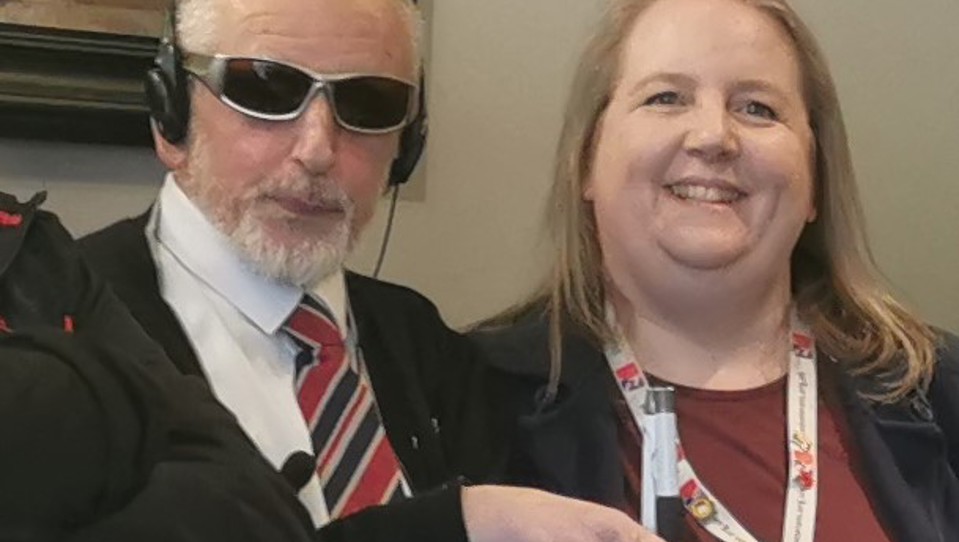 More ways to support blind veterans
Whether you want to run a marathon or host a pub quiz, your fundraising efforts are vital to the work we do.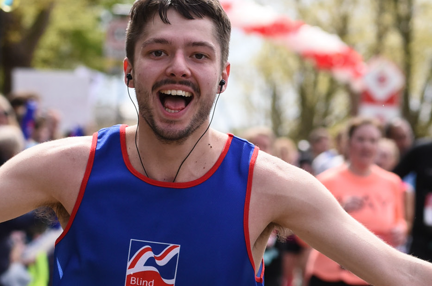 Volunteers are crucial to the work we do. Find out how you could make a huge difference to blind veterans' lives.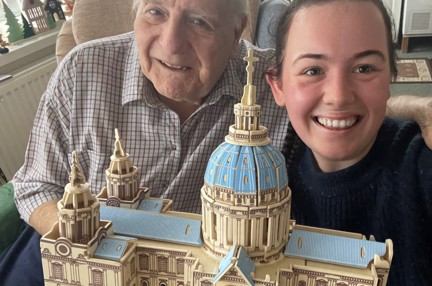 Have some fun, help blind veterans and be in with a chance to win some cash by playing our raffle and lottery.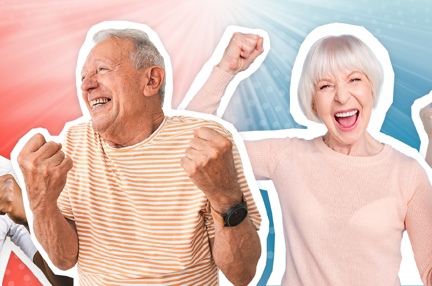 Sign up for email updates
We would love to send you updates about our work and how you can support us.
You can change your contact preferences at any time by calling us on 0300 111 2233 or emailing us. See our privacy policy for more details.