As a military charity and family, commemorations are extremely important to us at Blind Veterans UK.
Every year, our staff, veterans and volunteers take part in special events to mark historic occasions like Remembrance, VE and VJ Day. 
Whether we're holding our own events or taking part in national celebrations, these moments give us a chance to remember our fallen comrades, reconnect with our military family and reach out to even more veterans who need our support. 
Remembrance celebrations
The National Service of Remembrance holds special significance for Blind Veterans UK.
Each November, it is an opportunity for our staff, beneficiaries, volunteers and fundraisers to formally remember the sacrifice of our veterans and their families. It's also a treasured time for our beneficiaries to get together to share their memories and remember their comrades.
The pandemic has impacted how Remembrance services have taken place over recent years and we have held online services when in-person contact wasn't allowed.
Representatives from Blind Veterans UK are consistently one of the largest contingents at the march past the Cenotaph in Central London each year. And members of our community also attend other Remembrance marches around the country.
We recognise how important Remembrance services are for our blind veterans, and we help them to take part in any way we can.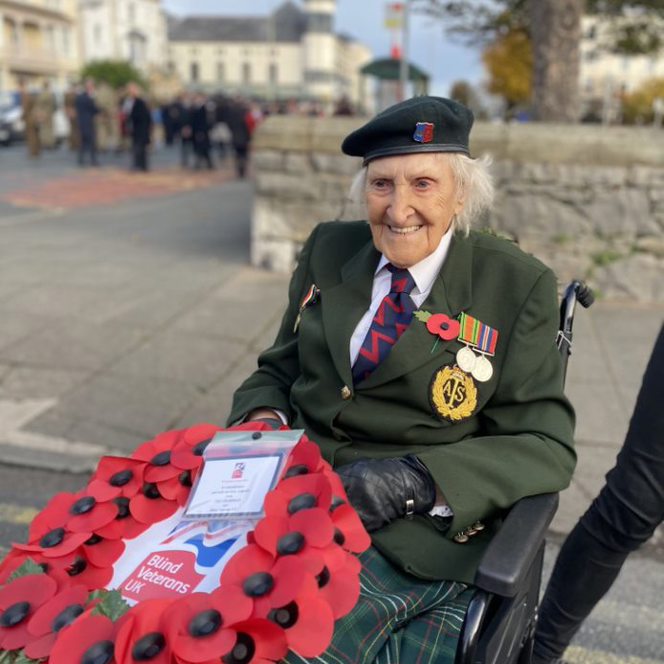 VE and VJ Day anniversaries
It is really important for us to make it possible for them to come together to mark these historic occasions.
As the 75th anniversaries of VE and VJ Day fell in 2020, during the Covid-19 pandemic, we had to adapt our traditional celebrations. Nick Caplin, our Chief Executive Officer, explains below how we changed our commemorations amid strict Covid-19 regulations. 
We marked the occasion with parties for our residents at our Centre for Wellbeing in Brighton, Sussex, where strict infection-control measures were in place. We also held 30 virtual get-togethers attended by over 160 Second World War blind veterans.
Our Patron, HRH The Countess of Wessex, recorded a special message for our veterans, staff and volunteers, which you can listen to below.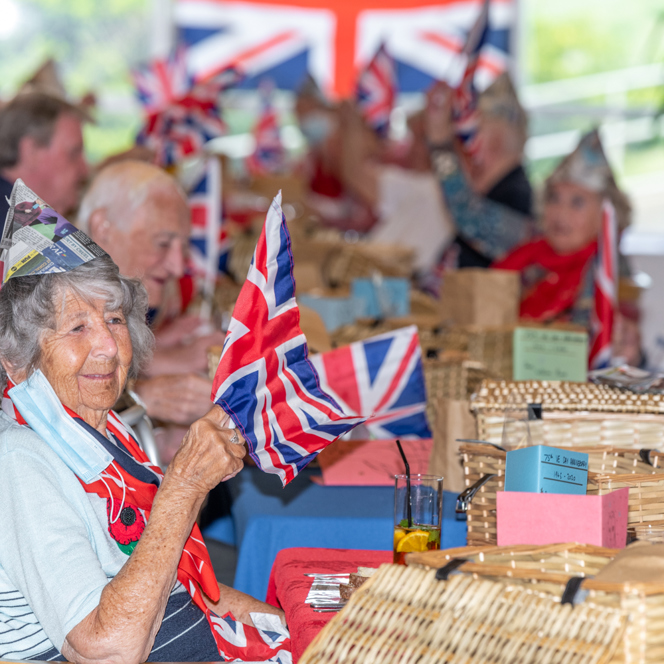 Listen to a message from our Patron, HRH The Countess of Wessex, to mark the 75th anniversary of VE Day.
Bringing blind veterans together safely in a time of crisis
With the 75th anniversaries of VE and VJ Day falling during the height of the pandemic, we had to shelve our traditional celebrations. We wanted to mark the occasions as we always have done as a charity, but the safety of our veterans was paramount. 
Chief Executive Officer of Blind Veterans UK, Major General (Rtd) Nick Caplin CB, explains how we pivoted from in-person events to virtual gatherings. 
He said: "There were due to be celebrations across the country and the rest of Europe but, with the impact that coronavirus has had, most of these were cancelled. Blind Veterans UK took the opportunity to trial virtual gatherings that we called our Virtual Street Party to bring as many Second World War veterans together as possible to mark these important anniversaries.
"Our goal was to have at least 75 Second World War veterans join a virtual table at our 75th anniversary of VE Day event, but we ended up more than doubling that with 166, which is absolutely fantastic."
Falklands War 40th anniversary
In 2022, we mark 40 years since the Falklands War.
We support many blind veterans who served in this conflict, some of whom lost their sight fighting for their country in the Falklands.
We will be marking this anniversary with, amongst other things, a special week of activities and events at our Centre of Wellbeing in Llandudno, North Wales.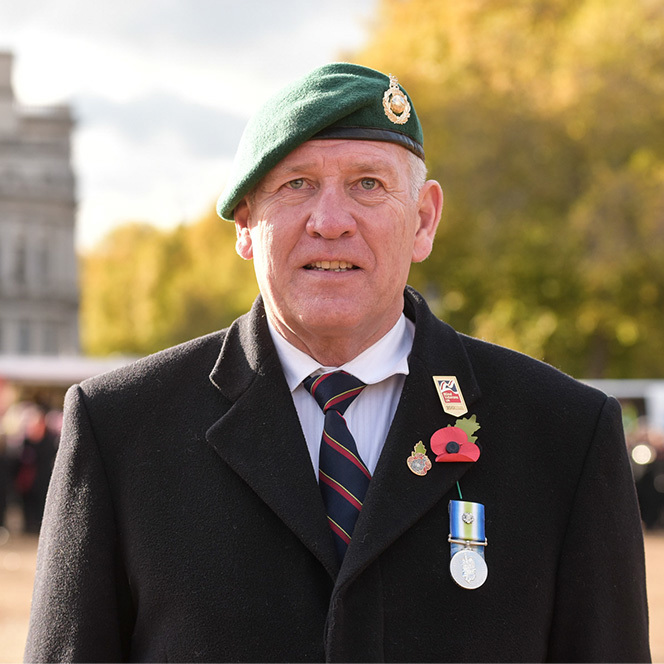 Highlighted content
Find out how we help ex-Servicemen and women turn their lives around.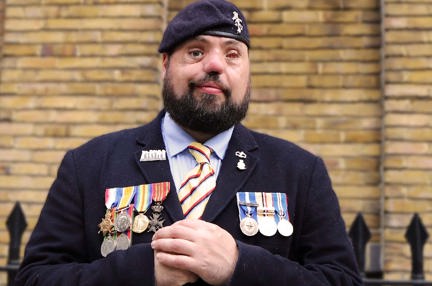 We help blind veterans of any generation, regardless of how or when they lost their sight.
Blind Veterans UK was founded in 1915 by Sir Arthur Pearson. Find out how our charity has changed over the years.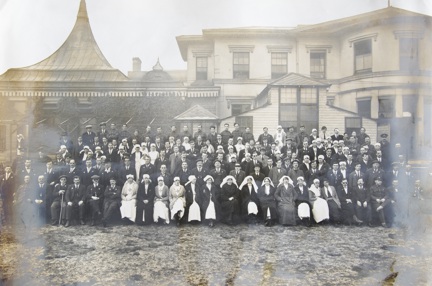 Sign up for email updates
We would love to send you updates about our work and how you can support us.
You can change your contact preferences at any time by calling us on 0300 111 2233 or emailing us. See our privacy policy for more details.