In 2018, we commemorated 100 years since the end of the First World War. More than 3,000 veterans lost their sight in that conflict. 
Our charity, Blind Veterans UK, was founded to support them, and we continue this important work today.
On 16 October 2018, we unveiled an iconic statue at the entrance to Manchester Piccadilly to commemorate the centenary of the end of the First World War. Its name, Victory Over Blindness, was a phrase used by our founder, Sir Arthur Pearson, and it continues to guide our principles today.
The statue, of seven blinded soldiers leading one another with their hands on their comrades' shoulders, is a testament to the thousands of blind veterans we have supported in rebuilding their lives after sight loss.
Read more
The statue, entitled Victory Over Blindness, celebrates the amazing achievements of the blind veterans we support.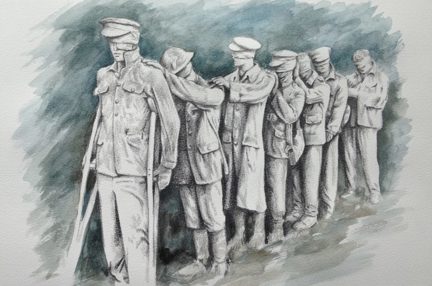 Find out about artist and sculptor, Johanna Domke-Guyot, and her inspiration for designing our memorial statue.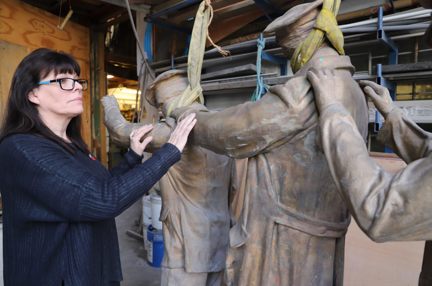 Blind Veterans UK was founded in 1915 by Sir Arthur Pearson. Find out how our charity has changed over the years.