Composer and musician Alastair Caplin has created a piece of music inspired by our work as a charity.
Alastair's album Visio Nova (A New Vision) charts the journey of our blind veterans from losing their sight to experiencing new hope though their rehabilitation.
His composition, Reach Your Hand To My Shoulder, is a reflection of a veteran's personal victory over blindness as they overcome the challenges their disability.
The album also contains a three-part piece, Visio Nova, which features our blind veteran Billy Baxter reading a version of Rudyard Kipling's poem 'If'. It's a moving and an authentic testament to the extraordinary men and women we support as a charity.
Support us by downloading Alastair's music. Over 65% of the royalties generated from downloads of this recording will be donated to Blind Veterans UK.
Go to album
Read more
To commemorate 100 years since the First World War ended, we unveiled an iconic statue at Manchester Piccadilly.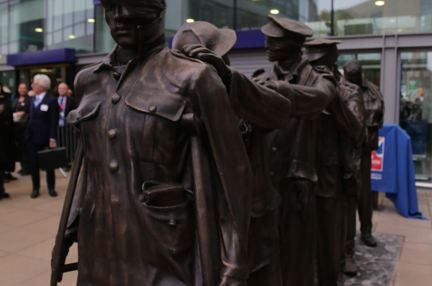 The statue, entitled Victory Over Blindness, celebrates the amazing achievements of the blind veterans we support.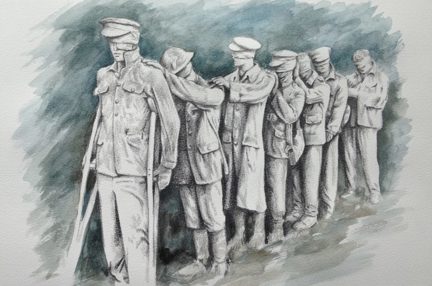 Find out about artist and sculptor, Johanna Domke-Guyot, and her inspiration for designing our memorial statue.