Thanks for your application
Your application form has been submitted. Here's what happens next.  
If you signed the form online 
If you signed the form digitally or uploaded an image of your signature, you do not need to do anything else. We will assess your application and let you know if you have been accepted as a beneficiary within six to eight weeks. 
If you did not sign the form online
If you did not sign the form online, you need to download, print, sign and post it to us before we can assess your application. 
Send your form to: 
Freepost Plus RTKS–ZCXS–HSBT
Blind Veterans UK
126 Fairlie Road
Slough
SL1 4PY
How to save or print your application form 
A copy of your completed form will automatically download as a PDF when you submit your application. A link to the PDF will appear on your screen. If you click on this link, the form will open in a new tab. You can save or print your form from there.
If you close the tab or need to view your form again, you can find it in the downloads folder on your browser. 
If your form does not automatically download, fill out the form below and we will send you a copy of your application, either for you to sign and return to us or for you to keep for your own records.
It can take up to three working days for your completed form to be sent to you. 
If you are applying for someone else
If you filled out the form for someone else, you need to download and print it and get the person who you are applying for to sign it.
You can sign the form on their behalf only if you hold health and welfare power of attorney for the applicant. If you are signing on their behalf, you must send us a copy of the power of attorney documentation, unless you uploaded it while filling out the application form. 
Read more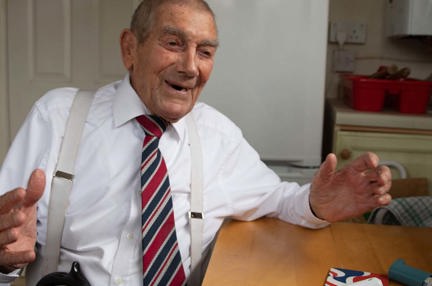 We explain the next stages after you send in your application.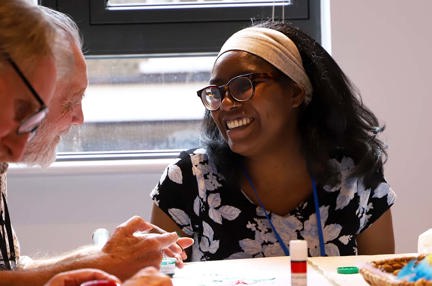 Get to know the people who will help you on your journey to independence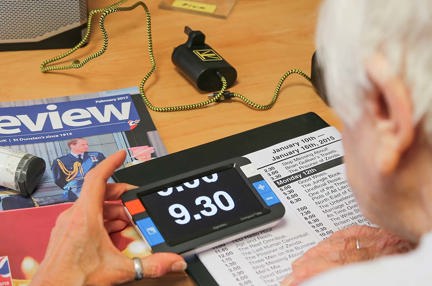 Explore our articles for information and tips on living with a vision impairment.
Sign up for email updates
We would love to send you updates about our work and how you can support us.
You can change your contact preferences at any time by calling us on 0300 111 2233 or emailing us. See our privacy policy for more details.