Our befriending service receives top honour
Published on 24 Aug 2022
We are extremely proud to announce that our befriending service has received the top honour of 'Quality in Befriending Excellence', as judged by Befriending Networks.
It is testament to the hard work of both our incredible volunteers and dedicated volunteering team, that we are one of only 11 organisations to have achieved this award in the UK.
The award acknowledges the significant difference our volunteer support provides to our blind veterans and highlights the quality of our volunteering service.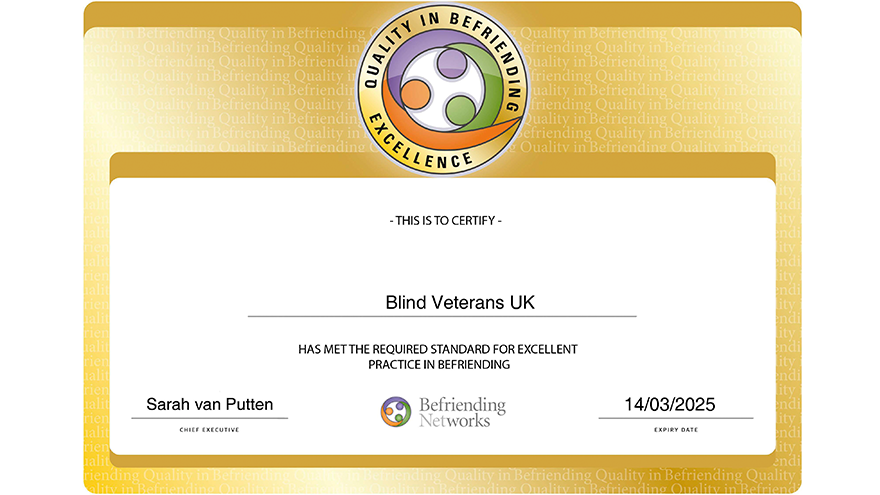 In order to attain the award, we were required to meet 83 indicators of good practice including robust volunteer recruitment and high quality standards in befriending process.
This top-level achievement follows our award of the original Quality in Befriending (QiB) standard earlier this year.
Angus Maclean, Quality Officer at Befriending Networks, says:
"Blind Veterans UK's application and evidence exceeds good practice in befriending and is of the highest quality. It is clear both stakeholders and volunteers are supported and involved in the service development.
"Their policies and procedures are top-class, and their investment in focused training for both volunteers and staff is very impressive. Well done to the team at Blind Veterans UK for achieving fantastic outcomes for both blind veterans and volunteers."
Jess Wood, our Volunteer Support Lead, continues:
"After achieving the original award, our ambition grew and we decided to aim for the gold standard of 'Excellence'. 
"I would like to say a huge thank you to the team who got us through the rigorous process and also to our amazing volunteers who are changing lives on a daily basis across the country."
Some of our amazing befrienders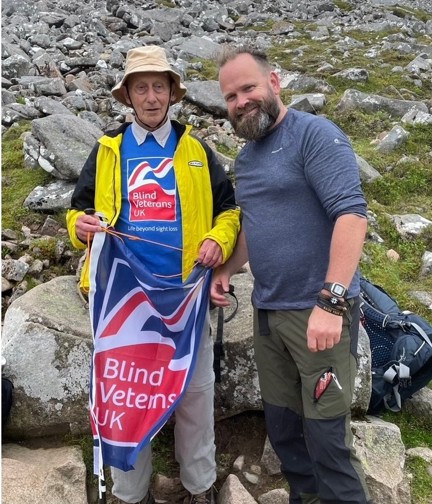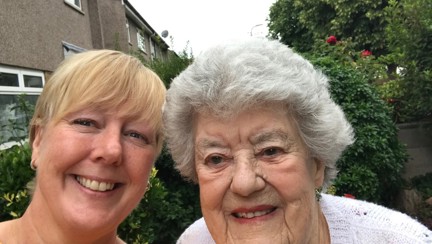 Our befriending volunteers make a huge difference to the lives of our blind veterans
The QiB award is the only award in the UK which is specifically tailored for befriending services and is valued by referrers, befrienders, commissioners, and funders. Developed by Befriending Networks in consultation with member organisations and other experts in the field of befriending, it also promotes good practice in the sector.
Meet some of our volunteers
Sign up for email updates
We would love to send you updates about our work and how you can support us.
You can change your contact preferences at any time by calling us on 0300 111 2233 or emailing us. See our privacy policy for more details.