Photographing our war-blinded veterans
Published on 11 Nov 2022
Remembrance is a special time of year for our veterans, as we join together in our communities, and remember those who served our country and made the ultimate sacrifice. 
This year we've teamed up with award-winning photographer Richard Cannon to capture the portraits of nine blind veterans who lost their sight in the line of duty. 
Richard's work has appeared in The National Portrait Gallery amongst other exhibitions around the world. He shoots for a variety of magazine and commercial clients and intersperses these with personal projects where he produces a series of portraits with a common theme.
He said: "When photographing blind veterans who lost their sight in conflict, I discovered men who have such courage and dignity and it was an inspiration to hear fist-hand accounts of the day they lost their sight. True heroes. And not a thought of remorse. Luckily they have Blind Veterans UK whose valuable work helps them navigate their new lives."
Blinded in combat: a photography exhibition
Alongside each portrait you can read the amazing story behind the veteran and find out how they lost their sight, the challenges they faced, their incredible achievements and their ongoing journey of rehabilitation.
Visit the exhibition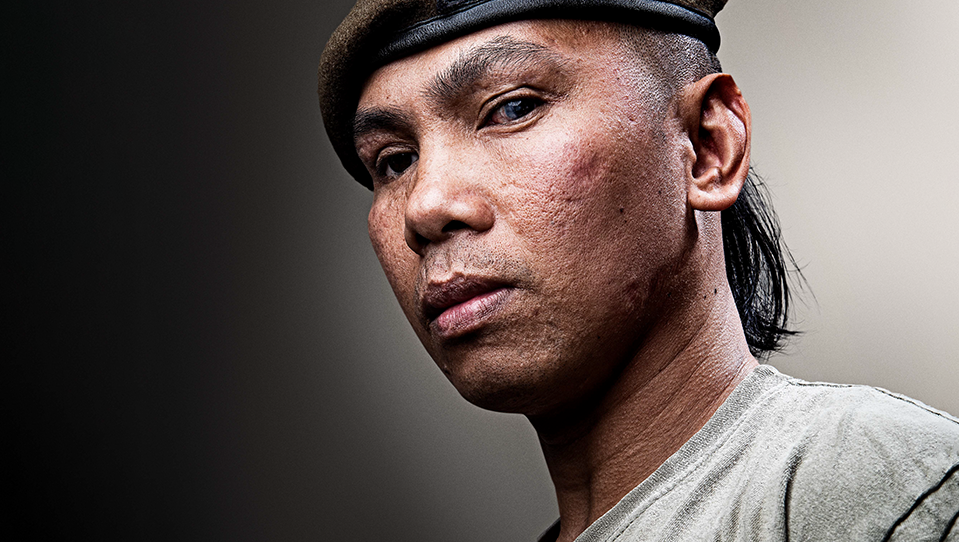 Help our lifelong support live on
Show our blind veterans that they are not forgotten. Help us continue our vital work to rebuild lives after sight loss. 
Read more
As a military charity, commemorations are hugely important to us and our veterans. Find out about our events.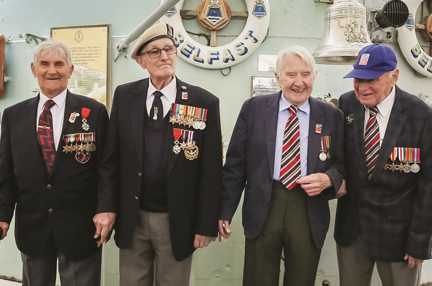 Find out how we help ex-Servicemen and women turn their lives around.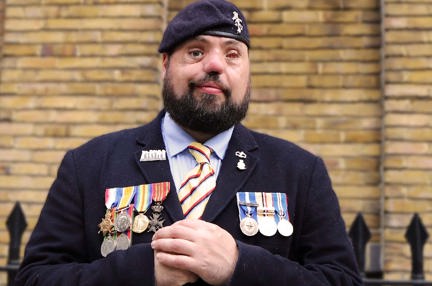 We've launched a billboard campaign to pay respects to veterans who lost their sight fighting for our country.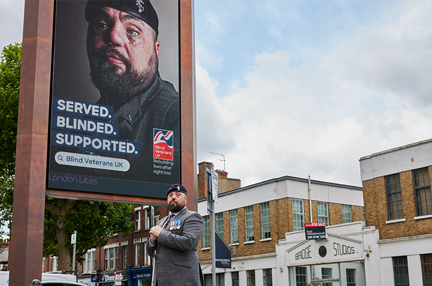 Sign up for email updates
We would love to send you updates about our work and how you can support us.
You can change your contact preferences at any time by calling us on 0300 111 2233 or emailing us. See our privacy policy for more details.