Terms and conditions – supporter panel
Below you can find the terms and conditions for taking part in our supporter panel.
The Blind Veterans UK privacy policy is applicable and can be found here. This gives you more information on how Blind Veterans UK uses your data and your rights with regard to data protection, so do take a look there too.
Supporter panel terms and conditions
General terms and conditions
Participation in the panel is voluntary and Blind Veterans UK employees are not eligible.
To join our panel you must be at least 16 years of age.
By participating in the panel, you agree to respect the intellectual copyright that may come with each survey, and so you agree not to reproduce, archive, copy, distribute, republish, upload, post or transmit in any way the materials/any portion of the materials you have access to from the surveys, or from your use of, or access to, the panel site including content, advertisements or software.
If you post or send offensive, inappropriate or objectionable content, or otherwise engage in any disruptive behaviour, Blind Veterans UK may terminate your participation in the panel.
By signing up to the panel, you agree to accept these conditions.
How does the supporter panel work?
No more than once a month, you'll receive an email inviting you to take part in a new survey. Clicking on the link in the email will take you to the survey – which might be formed of several multiple choice questions or ask you to look at some artwork or watch a new video we're working on and then tell us what you thought.
You can take part in as many of these surveys as you like, or leave the panel at any time.
You will also receive regular emails from us giving you a summary or overview of the findings from previous surveys.
What personal information do we collect?
When you sign up to participate in the panel, we will ask you for some personal information. This consists of information such as your name, email address (so we can contact you with the surveys), postal address, date of birth and gender, alongside other information about you (such as your past support for Blind Veterans UK).
Your answers to these questions allow us to compare your answers to each monthly survey with the answers given by other members of the panel who are either similar to or different from you. The monthly surveys may also ask you for other personal information, and you may be asked to provide or volunteer additional, sometimes sensitive information.
How we will use your personal information?
Your information will be used for administering the surveys, for analysis and statistical purposes. By signing up, you agree to allow Blind Veterans UK to send you communications by email about information which is relevant to the panel that you have joined, for example, links to surveys, feedback on results, or updates on the panel.
You won't ever be contacted by Blind Veterans UK based on the answers you give to the surveys. The only exception to this is that from time to time we may ask you if you would like to be involved in further research on a particular topic.
Where possible, we may make note of your participation in the panel on our internal supporter database, so that we know you support us in this way (and don't contact you to ask if you would like to take part!).
We will never provide information on an individual panel member to an additional third party.
For more information about how Blind Veterans uses your data, including more details about your rights relating to data protection, please see our privacy policy.
How much time will this take?
Each survey will vary in terms of time commitment and you will be given an estimated time when invited to participate.
What do I do if I do not want to participate any longer?
If you no longer wish to participate in the panel, you can opt-out at any time by unsubscribing from the panel.
This can be done by using the unsubscribe link in the emails you receive. Once you have unsubscribed from the panel you will not be able to receive any further emails from Blind Veterans UK. However if you would like to be removed from the panel, but still continue to receive other emails from us, please contact our supporter care team on 0300 111 22 33.
Read more
Find out about what our charity does, who we are and the impact we have on blind veterans' lives.
Find out what we do for veterans, if you're eligible for our support, and get advice on dealing with sight loss.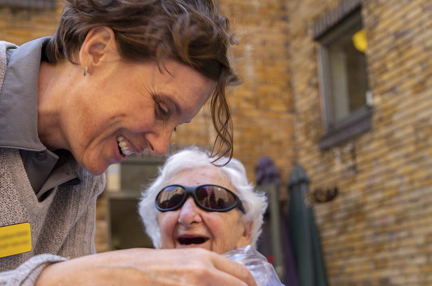 We need your help to change blind veterans' lives. Find out more about how you can donate, fundraise or volunteer.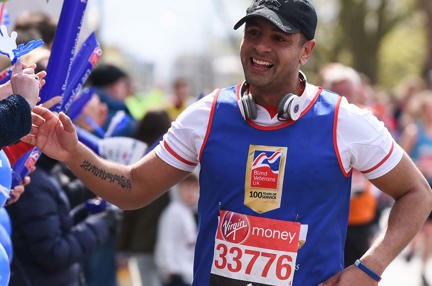 Sign up for email updates
We would love to send you updates about our work and how you can support us.
You can change your contact preferences at any time by calling us on 0300 111 2233 or emailing us. See our privacy policy for more details.